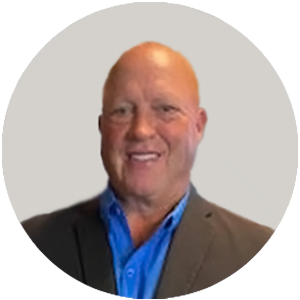 Christopher Drayton Stone
For a Senior Consulting Sales, Strategy, Process, Solutions, Services, and Technology professional with proven Big4 & Start-up Sales ability – serving customers for close to three decades – Chris is both a player and a coach. His prowess in cultivating productive relationships with major 'C suite' executives and 'LOB' decision-makers for closing deals is par excellence. He has architected countless profitable strategies to drive global sales campaigns (channels, direct & indirect), "ROCI" – Return on Capital Investment, Cash Conversion, and DSO/Days Sales Outstanding. He has immense experience in Oracle, SAP, IBM Channels Development, and Management. This is also manifested in his Total Cost of Ownership strategies for Solutions, Integrations, and Digital Applications.
Chris is Oracle Cloud ERP Sales Certified, with specializations spanning SCM, Financials, Blockchain, Smart Contracts, HyperLedger, Oracle Intelligent Track & Trace (OITT), OTM ColdChain, IoT, GTM, WMS, HCM, CX, CPQ, Primavera, SaaS, PaaS, IaaS, Oracle CEGBU-Primavera, EBS Projects, Prime Cloud, AMS, OCI-Hosting, Managed Services, BPO, ITO, CPM, Lean Construction, PM, Micro-Services, P6, EPPM, UNIFIER, PPM, EPM, RPA, Big Data, Augmented Analytics, AI/ ML, NLP, HADOOP, Data Lake, and more.
Chris has a phenomenal track record for building, growing, and scaling data/analytics-driven revenue-generating global sales teams with a key emphasis on performance. Lately, he was associated with The Hunter Group as SVP Head Global Sales, Fujitsu America (Business Apps Solutions) as VP Senior Sales Executive, Zanett/KPMG Technology Consulting as VP Sales – Integration & Consulting, and CapGemini as Senior VP Sales, Strategy, & Process Technology. On the individualistic level, Chris is a creative, competitive, and outcome-driven professional with outstanding leadership skills and rare business acumen.