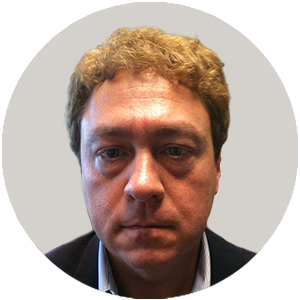 A visionary executive leader with a more than two-decades-long professional career in BPS, ITO, Managed Services Outsourcing, Oracle Digital Transformation (IaaS, PaaS, & SaaS), Journey Management, Digital Operations, Enterprise Application Sales and Management, Business Development, C-level Relationships, Marketing, Analytics, Cybersecurity, Automation, and so on. Among his peers, Chris is acclaimed as one of the first-rate executive performers—with experience in steering mission-critical pursuits, contracts, and cooperation between Analyst and Third-Party Advisors (TPA)—for meticulously identifying business objectives coupled with the value drivers for each client.
Chris is a certified practitioner of Oracle EPM/HCM/ERP/SCM, Primavera, and Sales. His other accreditations encompass Robotic Process Automation Certification, Blockchain Consultant Certification, Agile Certification, Design Thinking, SAP 'ASAP' & 'Activate' Methodology, IBM Cloud Certification, ITIL Certification, Spin Selling, Solution Selling, SAP CEL Training, Oracle HCM, GTM, OTM, Master Whiteboard Certification SAP, and Holden International Collaborative Selling.
Formerly, Chris was associated with The Hunter Technology Group as VP of Global Sales, IBM as HCS Practise Leader (and earlier, as CSE Executive Partner), CSC as VP / Pursuit Leader for CPG Manufacturing & High Tech (Utilities, Aerospace, & Defense), Capgemini as VP Consultant, and SAP America as National VP of Enterprise Sales. He is currently appointed as the Sr. Sales Director to safeguard customer success using Oracle technology while also adding to his steady flow of professional/personal accomplishments.