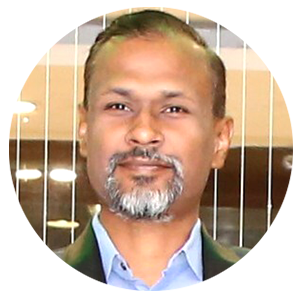 Director - Marketing & Communications
Binit is a compulsive writer with the rare blend of technology understanding and storytelling. The writing bug bit him uninvited in the teenage and turned into a craft around 2006 when he overlooked his Bachelor of Computer Science degree to begin the career as a professional blogger. Over the next decade or so, his two primary websites garnered approximately 60 million visitors and 90 million pageviews. Afterwards, thankfully for us, Mr. Singh got into the field of business writing and adapted to it like fish to water.
As a marketing, branding, and business content expert at INFOLOB — Binit's primary job is promote the company's excellence across our targeted customers as well as to please our readers with words while relaying our company's viewpoint, technology competencies, ethics, aspirations, and achievements. He is daily engaged with INFOLOB's Business Unit Heads to learn their thought leadership and convey the information as the voice of the company over the world wide web and social media. He is also on LinkedIn and Twitter.