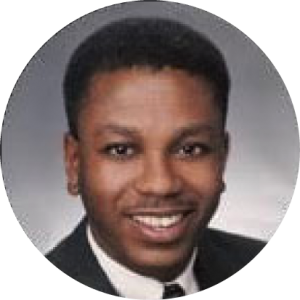 Eric Adolphe is the senior vice president and general manager of Infolob's public sector business unit, where he is responsible for providing professional services that empower federal, state, and local clients to address tomorrow's challenges through better alignment of technology with their mission and business objectives. Previously, he was the founder and CEO of OPTIMUS Corporation, a middle market government contracting company specializing in national defense and homeland security technology. Under Mr. Adolphe's leadership, OPTIMUS grew from a one-man consultancy into a premier federal systems integrator with over 400 employees and approximately $80 million in annual revenue.
Eric also was responsible for developing OPTIMUS' code of ethics and an environment of ethical business transactions, which directly resulted in OPTIMUS winning the 2003 National Capital Business Ethics award.
He is the visionary behind GovProp.com, the world's first Gig Economy company designed for government contractors. Eric has served as president of CSTI and also managing director of The Adolphe Group, LLC where he supported the acquisition of several government contracting firms, and assisted many clients in building best-in-class bid and proposal and sales organizations which directly lead to accelerated growth.
Eric is a cum laude graduate of the Catholic University of America Columbus School of Law, where he received his J.D. degree. He also received a bachelor's of engineering degree in electrical engineering from the City College of New York.
Additional Selected Awards and Recognitions:
National Inventor's Hall of Fame Honoree
Maryland High Tech Entrepreneur of the Year
National Society of Black Engineers, Innovators and Humanitarian award winner
NASA's Most Innovative Software Product of the Year award winner
SBIR Tibbet's award winner
Ernst and Young Entrepreneur of the Year
NASA's recognition for a scientific contribution that advanced aerospace technology