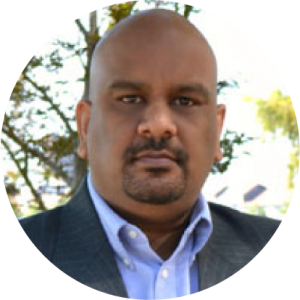 Director of Business Development
Raghu Varma Bhupathiraju has over 20 years of service delivery and operational experience in the IT Infrastructure domain. He has played several roles, including business continuity planning, disaster recovery planning, quality, resource planning, training, project management, transitions, and IT infrastructure management for Fortune 100 clients like General Electric & Microsoft.

His expertise includes formulating and implementing robust business plans to avoid any impact to service delivery, possessing valuable insights, keen analysis and team approach to implement best practices, and he is adept at working in high pressure environments with strict deadlines and multiple deliverables. Multitasking with an ability to interact with a wide range of people is second nature to him. He has an ability to transform start-up organizations to profitable ventures in a short span of time. He has championed several quality initiatives to streamline and improve processes and quality and increase customer satisfaction for the end clients, which has won him several accolades from the stakeholders.