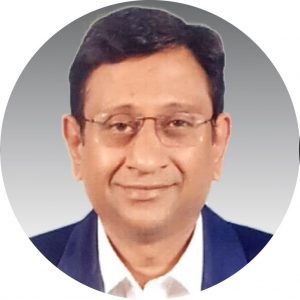 Raju Manthena has over 22 years of experience in the ITES & ITIS sectors. Throughout his career he has successfully bid, acquired, and completed multiple high-value and prestigious BOOT (Build Own Operate & Transfer) projects for number of state government departments, such as Andhra Pradesh and Tamil Nadu. He has completed on-time delivery of time-bound projects for Andhra Pradesh Stamps and Registration Department, Election Commission Government of India, and the Chief Electoral Officer of Andhra Pradesh.

Raju has experience in project execution for prestigious public and private sector companies, including BHEL and Airtel, as well as expertise running BPOs in the medical, financial, and telecommunications industries. He has managed groups of over 250 employees and run several multi-location projects.

At Infolob, Raju is in charge of offshore operations in India. His core areas of focus will be to stabilize offshore operations and eventually expand Infolob's service offerings in the EMEA and APAC regions.