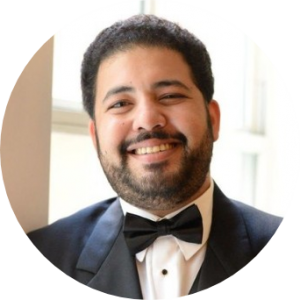 Sr. Director, Customer Success
Samir is a technology professional with years of experience overcoming business challenges with technical solutions. His industry background spans from Oil & Gas and Telecommunications to Marketing and Cybersecurity.
Mr. Date started his journey in Information Technology by working as an Account Manager for Oracle. Using this insight, Samir is able to deliver effective solutions that are essential to the customer's roadmap, including being cost-effective.
Mr. Date is fluent in 5 languages (English, Marathi, Hindi, Spanish & French). He has a Bachelor's Degree from the University of Texas at Arlington, is a Certified Scrum Master, and recently received a Certification in Business Analytics from Harvard Business School Online. With experience in small business consulting, and developing customer-side roadmaps, Mr. Date is well-rounded to address IT issues that customers are facing today.
As the INFOLOB's Cloud Sales Director, Mr. Date is tasked with expanding the Cloud practice, and provide a new avenue of support and services to our customers. This will further increase INFOLOB's capability to be the full-stack partner of choice for those in the market. Mr. Date can help facilitate solutions across the board on-premise, and now as well in the cloud.
This makes Mr. Date the ideal person to meet with in order to solve your particular business need.