At Infolob, we believe that people and talent are our best assets, and we are passionate about providing quality staffing solutions for our clients. Instead of waiting until need arises to refill a position for whatever reason, we focus on working with client managers to help them forecast their needs well in advance. Our staffing mechanism is an ongoing process that helps clients budget for staffing shortfalls and be as well-prepared as possible. 
In order to provide high-quality staff for our clients, we utilize a hybridized version of traditional and contemporary methods to fill staff requirements. They include:
Accepting job applications on an ongoing basis.
Keeping our recruiting organization and sub-contracting organization informed about current and potential demand for various skillsets. 
Tapping the user communities, social networks, and employee referrals to find and recruit top talent.
Retaining talent through competitive salary and welfare, good working conditions, training and development opportunities, ways to a successful cause, good culture, long-term satisfaction, and so on. 
Recruiting local college graduates, train them, and shadow them on projects alongside a senior consultant at no extra cost to our clients. This strategy has resulted in significant development of skilled local resources, who, over the course of time, take up independent roles with our customers. 
Often, our clients require staffing for specialized or highly technical positions. This requires a strategy beyond simple advertising and job boards. We have a multi-pronged approach to find talent for specialized jobs by tapping into the following:
Employee networks/referrals
User groups and communities
Content marketing
Social media
Local colleges and universities
Hackathons 
 "We value our partnership with Infolob very much. It has had a significant impact on the success of our projects."
—John Schrock, Director of Business Development, Collective Intelligence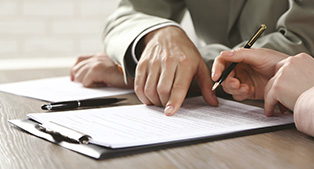 Case Study: Collective Intelligence