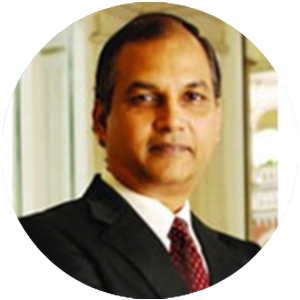 Vice President, Customer Advisory
Shashi Ravulapaty is a BFSI industry veteran and a cognoscente of leading technology solutions for business problems,
founded upon three decades of monumental service. As the CTO of Reliance Capital, Sashi marshaled digital transformation of several critical business processes including Customer Acquisition, Customer Service, and Loans Processing. He also piloted the organization's designing solutions and implementation drives for Oracle Technologies encompassing Sales and Service Cloud, Oracle SOA, and Exadata systems to attract substantial business advantages.
The other significant positions held by Shashi include Strategic Business Unit Head for a leading Core Banking System vendor, CIO of IndusInd Bank, and Systems Manager at State Bank of India. In the capacity of an advisor, Sashi has also delivered business solutions in the spheres of data warehousing and business transformation. By virtue of being an exceptional leader in business technology implementation and management, Sashi received several accolades originating from globally renowned institutions like Dun & Bradstreet, and NASSCOM. He is also a Hall of Fame recipient, awarded by IDG at one of the IT-business events Sashi is frequently honored to be the keynote speaker of, including the Oracle OpenWorld.