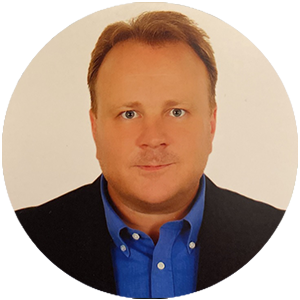 Yzelle is a seasoned Information Technology professional and one of the early pioneers of Data Warehousing and ETL (Extraction, Transformation, and Loading). He holds 20+ years of experience in working with disparate data systems to create unified data sets that feed applications such as Oracle ERP, Oracle Finance, Oracle Express, and various third-party business intelligence solutions. Yzelle started his career with Ardent Software, which was later purchased by Informix for its ETL capabilities. After Informix, he joined Compaq Computers, which was acquired by Hewlett Packard. Here, he served as a Solutions Architect and subsequently as a Bid Director for all projects in EMEA over 10 million USD. After HP, Yzelle joined the Private Equity Group TII as CTO, where he consolidated and centralized all group IT infrastructure and data, ensuring the firm adheres to the central bank and financial regulators territorial and data requirements. Through the years, Yzelle has delivered multiple projects from both a Technical and Project Management perspectives.
Within the INFOLOB community, Yzelle leads the Cloud Data and DevOps unit, and invests his resources to democratize the data across the customers' enterprise at scale through a unified architecture to support both operational and analytic outcomes for our clientele.
Essentially, INFOLOB's focus is a result driven Digital Business Unit serving our customers diligently. Our scope starts from App & Data Rationalization (Cloud Native & Cloud Agnostic) through to ETL, data fabrics, data virtualization, and data catalogues, leading to outcome-based analytical technologies being applied such as machine learning and deep learning. For our customers, our Digital BU under Yzelle aims to reduce cost of ownership, operations, scale, and maintenance of legacy systems through modernizing with fast and accurate incremental steps forward.
Yzelle holds a MSc in Computer Science with a specialization in security engineering.