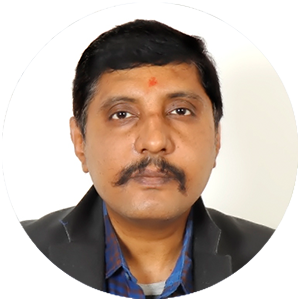 Director, Cloud Infrastructure
Bulwarked with 17+ years of customer engagement in the cardinal sectors like Communication, Healthcare, Banking, Aerospace, and Manufacturing – Anil has known and significantly contributed to technology-led business transformation from nearly day one. Upon public cloud services' arrival—trailblazed by Oracle Cloud, AWS, Azure, and GCP Cloud—Anil's expertise in Technical Design, Architecture, Build, Implementation, Deployment, Security, Provisioning, Automation, and DevOps exceedingly helped businesses to take the fastest route to digital transformation while synchronously unlocking return on investment. In a nutshell, he holds tremendous experience in customer on-premises datacenters transformation to the public cloud including hybrid cloud implementation and migration.
Before assuming Director's position for Cloud Infrastructure at INFOLOB, Anil held key responsibilities for Tech giants like Oracle and Infosys as the principal cloud domain specialist and technology architect respectively – concretizing his mastery in strategic leadership and business technology enablement. He is also known for redefining Linux/Window server administration, network & security infrastructure management, and end-to-end system administration, together with the use of VERITAS Net backup, Zmanda Enterprise, HP Data Protector, CloudBerry for AWS Cloud, and Commvault for OCI cloud. His proficiencies further extend to Oracle CASB Configuration, Splunk for AWS, and the Nessus VA tool for Vulnerability Assessment.