Oracle Cloud Infrastructure
Gen 2 Autonomous Services
The future is autonomous – be it how we travel, manufacture goods, manage customers, provide healthcare, and do our computing. First-of-its-kind Autonomous Database is Oracle's pioneering step towards automating organizational IT operations; and Infolob is here to help public and private firms leverage it optimally and flawlessly.
Talk to Our Experts Today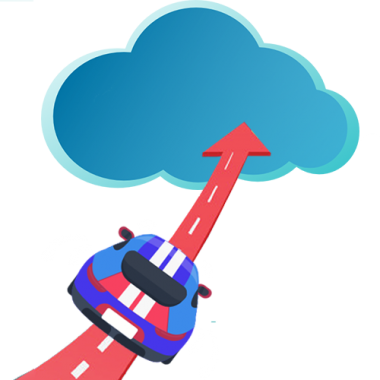 For more than four decades, Oracle is a trusted name when it comes to computing tools for business information management. These tools include pre-built applications, platforms to build and run customized applications, and infrastructure to construct proprietary software products and environments. Oracle is the pioneer of numerous computing tool concepts whose replicants are now ubiquitous across the business community.
For the next few decades—Oracle is pioneering autonomous computing tools—something that businesses can plug and play without having to personally configure, install, run, manage, and secure. These autonomous services are the reason behind the term 'Gen 2 cloud' that is associated with Oracle Cloud Infrastructure (OCI). It delivers many value propositions that are absent in other cloud providers' offerings.

Oracle Gen 2 Cloud Autonomous Services foster the development of intelligent business applications over an autonomous database, which is self-driving, self-securing, and self-repairing. These applications move beyond merely responding to user commands and act as active business advisors using machine learning based on available historical data. Following are the Oracle autonomous services currently available in the marketplace:
Oracle Autonomous Transaction Processing
Oracle Autonomous Database for Online Transaction Processing (OLTP) is a unique data management cloud service that leverages machine learning technology to dramatically transform the usage of mission-critical databases, boosts efficiency, and frees-up IT resources from system maintenance activities to focus on innovation. Oracle Autonomous Transaction Processing enables consolidating all of your Oracle databases into a single, cohesive, and cloud-based system to create a dependable and cost-effective platform for all OLTP activities as well as analytics and mixed workloads.
For any reliable transaction processing — availability, scalability, and security are the key attributes. Oracle Autonomous Transaction Processing fully automates provisioning and management of high-performance infrastructure using Exadata, scale-out using Real Application Clusters, and online patching for both security and maintenance using rolling upgrades.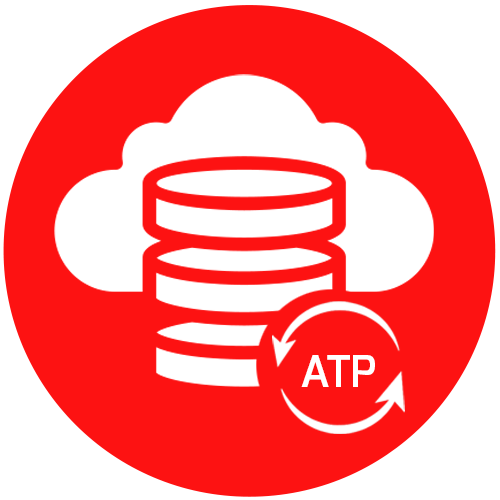 Autonomous operations by the means of automated provisioning, scaling, tuning, backups, repairing, and failover.
Develop applications rapidly by gaining support for relational and non-relational data models, REST API for modern application development, and no-code/low-code app development via Oracle APEX.
Create fast clones of the entire database or only the metadata to quickly initiate new projects.
Interoperability with Microsoft Azure
Optimal data protection as encryption is always on and automated patching and upgrades reduce security vulnerabilities without downtime. Also, logs of all events are always available for advanced auditing.
Experience unmatched performance with Oracle's promise of 80% low latency and more than 5-times throughput than other cloud providers besides 99.95% availability.
Protection from human error.
Any Oracle or non-Oracle OTLP Database with high latency, IO, throughput requirement
Cloud OLTP Database Assessment services – to transition value from traditionally managed databases to autonomous features
One-time database migration to certified autonomous database version
Integrate all Associated Applications to Oracle High performance Compute
Sustainment service – cloud managed services, remote support for cloud databases.
Build Cloud Command Centre for Customer for 360 degree view of end to end cloud operations
Oracle Autonomous Data Warehouse​
Data is probably the most important asset in the current information age. However, data may well become the biggest liability too if not properly secured. What differentiates Oracle Autonomous Data Warehouse from other offerings in the marketplace is its security aspect wherein all data is stored in encrypted format. All connections to the database use certificate-based authentication and Secure Sockets Layer (SSL) encryption. This ensures that there is no unauthorized access to Autonomous Data Warehouse and that communications between the client and server are fully encrypted and cannot be intercepted or altered. So, if there is a malicious attack, a man-in-the-middle attack for example, the fully encrypted communications can never be accessed, keeping Autonomous Data Warehouse operating safely.
Another striking value proposition of Oracle Autonomous Data Warehouse is the streamlining of all data warehouse operations by automating provisioning, configuring, tuning, securing, patching, scaling, repairing, and backing up. It also offers built-in converged database capabilities that enable simpler queries across multiple data types, machine learning analysis, simple data loading, and data visualizations. Oracle Autonomous Data Warehouse is a cloud data warehouse service that is available in both the Oracle public cloud (under shared and dedicated infrastructure) and customers' data center under the Oracle Cloud@Customer offering.
Autonomous management – eliminate nearly all manual and complex tasks that cost money, take time, and sometimes lead to error.
Top performance – all system aspects are continuously monitored for optimal efficiency with adjustments made in the background depending on workloads, query type, and number of users.
Big data enablement – accelerate analytics and data insight extraction.
Instant elasticity – preconfigured compute and storage shapes can independently scale up and down, without any downtime.
Enterprise grade security – data is encrypted by default, both in transit and at rest, and self-upgrades of security patches.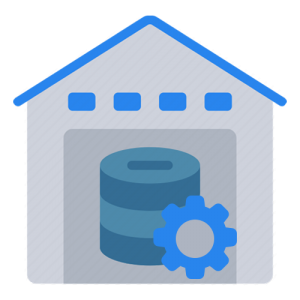 Autonomous Data Warehouse
Oracle Databases with heavily indexed due to completed data warehouse functionality to zero overhead
Data warehouse Assessment services – to transition value from traditionally managed databases to autonomous data warehouse features
One-time database migration to certified autonomous database version
Integrated Associated ETL Application migration to Oracle High performance Compute
Sustainment service – cloud managed services, remote support for cloud databases.
Build Cloud Command Centre for Customer for 360-degree view of end-to-end cloud operations
Oracle Autonomous Database Dedicated for Enterprise Apps​
Oracle Autonomous Database Dedicated is a private database service within the Oracle public cloud, which is created to help customers exercise stronger security measures for the enterprise applications as well as abide by regulatory compliances of their industry pertaining to using cloud database management services. After the introduction of serverless deployments of the Oracle public cloud in 2017, Dedicated became the second deployment model for the Oracle Autonomous Database in 2019. While the serverless deployment was simple and elastic, the dedicated version of Autonomous Database offers customizable private cloud facility in the public cloud.
Initially, Autonomous Database Dedicated service was limited to transaction processing and analytics but now it expands into enterprise apps as well. The dedicated infrastructure means cocooning your environment and apps from other tenants. Moreover, customers have the option of customizing their own operational policies such as density, availability, and software updates, depending on their specific needs and business model.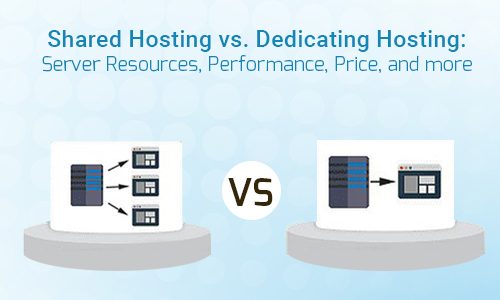 Get your own Exadata infrastructure in the Oracle public cloud.
Tailor your own level of security and performance isolation for each workload.
Determine your own patching or update schedules like it is done on-premises.
Ideal database as a service platform that enables running databases of any size, scale, and criticality.
Oracle E-Business Suite Small to Medium Database workloads like 3 TB to 10TB in sizes
Assessment services – to transition value from traditionally managed databases to autonomous features
One-time database migration to certified autonomous database version
Integrated Associated Application migration to Oracle Compute
Sustainment service – cloud managed services, remote support for cloud databases.
Help reskill customer database administrators to be cloud admins
Build Cloud Command Centre for Customer for 360 degree view of end to end cloud operations
Oracle Autonomous Data Guard​
Oracle Autonomous Data Guard is a two click or a few REST API commands solution that facilitates completely managed high availability and disaster recovery (DR) configuration across Availability Domains. These availability domains stand independently and as isolated data centers in the same region as your public cloud, and therefore provide resilient protection against all types of disaster including earthquakes, floods, fire, and network outages. Note that Oracle has made aggressive investments in its cloud regions in the past couple of years, a lot more than other cloud providers, in order to offer the best availability to its customers.
Once zero data loss is validated and confirmed in case of a disaster, Autonomous Data Guard becomes available to switch over momentarily. Autonomous Data Guard combines the technological superiority of Oracle Autonomous Database Multitenant architecture with the traditional capabilities of Data Guards to render the most robust and automated DR possible. Alert: the new Oracle Autonomous Data Guard feature is only available in 19c and above autonomous database instances. For those customers who are still running on version 18c or lower, upgrade to 19c is mandatory.
Ability to improve the service uptime, particularly for business-critical database deployments
Automated enablement of standby database for each autonomous database instance with a few clicks.
This DR facility is available in Autonomous Database on Shared Infrastructure as well as Dedicated infrastructure deployments.
Autonomous Data Guard on Dedicated infrastructure is a manifestation of Oracle Maximum Availability Architecture and delivers the familiarity of DR architecture available in the on-premises Oracle deployments.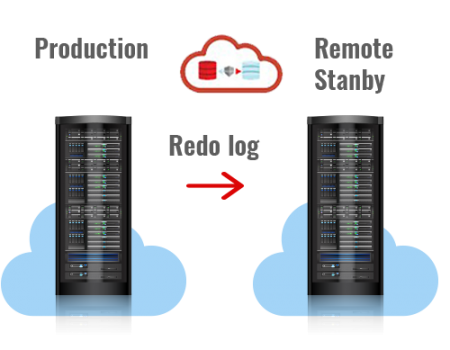 Automation for Building Data Guard Instances for all PROD instances
More time for innovations for Database And Apps admins
Assessment for all Cloud based databases for rapid automation and business continuity
Measure RTO & RPO for all PROD databases with Autonomous Data Guard for failover and switchover
Orchestrate Application Business continuity along with Databases on OCI using compute VM's
Oracle Autonomous Linux​​
Oracle Autonomous Linux is an Oracle Linux operating environment with the capability to patch updates automatically without any dependability on human intervention. The obvious benefits of this are reduced requirement of skilled IT resources, enhanced security, and maximum uptime; and works wonderfully with the new Oracle OS Management Service that enables manual or automatic control of individual servers. Moreover, Oracle Autonomous Linux is built and optimized for OCI, which means simple deployment and ease of usage when combined with native Oracle Cloud services.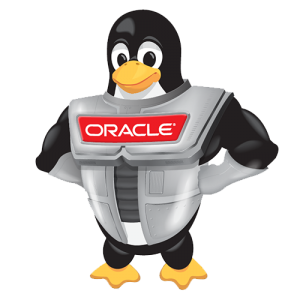 Automatic memory management tuning
Zero downtime patching delivered by Oracle Ksplice technology
Fully compatible with Red Hat Enterprise Linux
Notifications of security vulnerabilities
Primer Support for every instance for no additional cost
Optimal, Exadata-like application performance and reliability ensured by consistent improvements made into the Unbreakable Enterprise Kernel by Oracle kernel developers, autotuning of network algorithms, and efficient disk I/O management based on workload
Any complex large Linux deployment with hundreds of virtual machines with quarterly kernel & security patching with near zero downtime
Build Oracle Cloud Gen.2 Compute Services with Autonomous Linux to eliminate downtime for kernel & security patching
Setup Oracle Cloud Guard for Security surveillance on any vulnerabilities associated during provisioning, scale up, scale-down
READY TO EXPLORE ORACLE AUTO DB?