In 2019, digital transformation bandwagon was audible loud and clear to all organizations who are still dependent on disconnected legacy systems. An evidence of it is 2018 Gartner survey of 61 Chief Strategy Officers that placed 'digitalization' as the priority of 79% of the respondents.[1] The coronavirus pandemic, however, significantly slowed the bandwagon's progress in 2020. Learn about the importance of digital transformation and common challenges.
Infolob is witnessing the return of the digital transformation bandwagon as most of our large clients first engaged us for some part of their operations as an experiment. Now that they are reaping benefits, they are re-engaging us for holistic digitalization of their entire organization. The aforementioned Gartner survey conveys similar story as 76% of the respondent companies had achieved less than 50% of digital transformation by 2018, leaving a lot to be done.
The blessing in disguise of the digital transformation slowness caused by COVID19 is that it offers strategy and information officers an opportunity to step back, take a moment, and reimagine the future of their organization's IT architecture and its components. Infolob suggests following two points to ponder:
The true success of a digital solution lies as much in the solution as it does in its adoption and usage by the people
Implementing a robust data security mechanism is critical for future stability and success. For instance, British Airways, Yahoo, and Marriott are some of the prominent brand names that were fined $230 million, $117.5 million, and $123.7 million respectively in 2019 for compromising user data owing to poor data security mechanism.[2],[3],[4]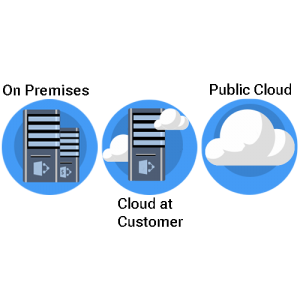 The second generation of Oracle Cloud Infrastructure services are much more revolutionary and useful than any of the first generation cloud offered by competitors in the marketplace. For the users of Exadata services – Cloud at Customer (also known as Cloud@Customer) is one such remarkable offering. Exadata Cloud at Customer provides users a public cloud experience in their own data centers that is not limited to only managed hardware but facilitates the same software, control plane, and services of a public cloud while enabling complete data control. According to IDC, organizations realize average benefits worth $1.93 million per organization per year, a 356% return on investment and a breakeven point of six months when using Exadata Cloud at Customer.[5]
Today, 92% Fortune 100 companies utilize Oracle Exadata while 25% have already adopted Exadata Cloud Service!
What is new in Oracle Gen 2 Exadata Cloud at Customer?
A successful digital transformation means creating an architecture that seamlessly integrates with perpetually evolving technological tools such as big data analytics, machine learning, augmented, mixed, or virtual reality, and 3D heterogeneous integration. These integrations and new computing demand invariably make IT operations complex and then, there are increasing number of compliance protocols mushrooming across North America and European Union that organizations must abide by for smooth operations.
Following upgrades in Oracle Gen 2 Exadata Cloud at Customer delivers them all:
Optimized Performance: In comparison to Exadata X7, in terms of speed, the latest version delivers 25% greater throughput whereas new and improved combination of Intel Cascade Lake CPUs enables approximately 28% faster clock rate. Gen 2 Cloud at Customer's higher throughput complements 24 storage cores in order to reduce the encryption/decryption costs.
In terms of storage, there is 40% greater capacity on 14 TB Oracle Helium disk drives. Tried and tested unified Infiniband continues to act as the internal fabric for faster networking.
Smarter Architecture: At OpenWorld Conference 2019, Oracle had announced rapid cloud region expansion plan at the rate of one new Oracle Cloud Infrastructure (OCI) region every 23 days over the course of 15 months. This plan is now bearing fruits as Oracle Gen 2 Exadata Cloud at Customer leverages the nearest OCI region to its customers to deliver a contemporary Cloud Control Plane with strikingly improved performance, availability, security, and scalability. Moreover, this nearness of OCI region means reduced space, power, and cooling costs of customers' own data centers.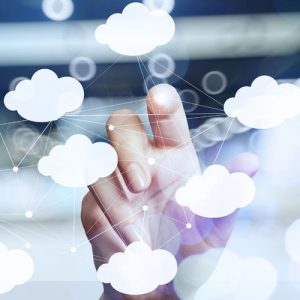 This smarter architecture is aligned to the digital transformation bandwagon that is compelling enterprises to develop their own software and differentiate themselves from the competitors with personalized customer experience, address unique challenges, and enhance product offerings. Oracle Cloud at Customer encourages and facilitates next generation application development with features such as in-database machine learning, automatic indexing, and cloud-adjacent architecture.
Identicality: Oracle Gen 2 Cloud at Customer users are now able to confidently move workloads on premise and cloud while continue using the same and familiar Cloud Web Interface and APIs to manage Exadata Cloud at Customer and other cloud services. The same machines with identical configurations and versions run both on Oracle Cloud and Oracle Cloud at Customer.
This hybrid cloud operating model helps organizations gain complete control over their hardware while leveraging the benefits of one-click scalability and flexibility of pay-as-you-go mechanism.
Robust Management Tools: Gen 2 Exadata Cloud at Customer now comes with two additional delicate control plane servers integrated within the Exadata racks to save on floor space and ensure secure management control over key operations despite internet loss. One of the key value propositions of Oracle Cloud at Customer is enabling complete cloud experience in customer's data centers behind their firewalls. Moreover, Exadata's new Intel Cascade Lake CPUs now have silicon-mitigated protection against the Spectre and Meltdown exploits.
Explore Infolob blog on Oracle Exadata Cloud at Customer and Data Security
Deployment simplicity: Oracle Gen 2 Exadata Cloud at Customer now seamlessly connects with existing Exadata machines, which enables continuing with known network operational tools and overcome the need for code complexing for workarounds and exceptions.
This points to the prospects of the readiness of Cloud at Customer to support Autonomous Database in near future.
Aftersales Service and Autonomous Database Readiness: Since the first Exadata was shipped in 2008, Oracle has emphasized on exemplary aftersales services and following through, Oracle Database 19c comes with an unhindered and extended commitment to complete cloud automation support. Additionally, Oracle Gen 2 Cloud at Customer is ready for Autonomous Database — Oracle's revolutionary self-driving, self-repairing, and self-securing offering.
Conclusion
Digital transformation is now less of a choice and more of a necessity as legacy and disconnected systems are major hindrance to organizational progress. Technology strategy officers had realized this challenge and were indulging in holistic digitalization of their organizations until COVID19 engulfed the World. However, this 2020 pandemic also offers an opportunity to evaluate newer digital transformation tools available in the marketplace and refresh IT strategies.
Oracle Gen 2 Exadata Cloud at Customer is a strong choice for impending digital transformation. Concentrating the value propositions collected over a decade of customer success with Exadata, Oracle Cloud at Customer offers optimized performance with smarter and flexible architecture, maintains its familiarity, is easy to deploy, and eliminates security and compliance concerns by bringing cloud to existing data centers.
Infolob, an Oracle Managed Platinum Partner, has served hundreds of Exadata customers in the past 11 years. Reach out to us today to learn more about how we assist organizations achieve their IT goals.
Reach us via our contact form below or write to us at Engage@infolob.com
References:
[1] Gartner.com/smarterwithgartner/speed-up-your-digital-business-transformation/
[2] BBC.com/news/business-48905907
[3] Edition.CNN.com/2019/04/09/tech/yahoo-data-breach-settlement/index.html
[4] TheGuardian.com/business/2019/jul/09/marriott-fined-over-gdpr-breach-ico
[5] Oracle.com/corporate/pressrelease/oow19-gen2-exadata-cloud-091619.html