Disaster Recovery and Backup Solutions with Oracle Cloud Infrastructure
One of the lesser discussed but significant value propositions of cloud computing is the availability of abundant storage space. This availability opens up numerous benefits for enterprises including measures for data backup and disaster recovery, something that often took a backseat during the on-premises data center days with limited space. Infolob offers cloud backup and disaster recovery services to organizations of all kinds.
Talk to Infolob Experts Today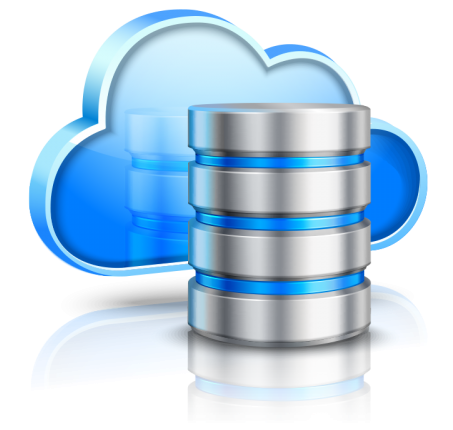 Having a robust disaster recovery plan is similar to investing on an insurance policy – we do not realize its value until we need them. Irrespective of the cause including natural calamity or human error, an outage often leads to loss of revenue, loss of new business, customer frustration, dent on company credibility, and sometimes litigation too. A smart disaster recovery plan provides the peace of mind that you will recover quickly and continue operations in case of an unforeseen mishap.
Infolob is dedicated to enabling public and private organizations across the U.S. implement innovative IT tools and employ best practices to fulfil their business needs. We observe that the advancements in cloud computing technology and thereby gradually reducing cost of public cloud infrastructure is paving a formidable way to backup data as well as accomplish a disaster recovery plan that will act as the best insurance policy possible. However, mere availability of brilliant tools is not enough. Infolob recommends active utilization of these tools; and assists organizations of all kinds in setting up their backup policies for databases and file systems where the applications reside.
Cloud Backup v/s Disaster Recovery: Keynotes
Backup can be exclusive and separate from your disaster recovery plan.
Disaster recovery is not exclusive of backup and it is essential to include data/system synchronization as part of the backup.
Backup will include database and file system, and both of these needs separate set up in OCI.
Local storage to the compute instances in OCI is a local, typically SSD, and not redundant. Therefore, those all need extra design for redundancy.
For an efficient disaster recovery measure, Infolob helps set up redundant application infrastructure in line with customer goals for downtime and data loss. Moreover – since there are limitations to which cloud fault tolerance can address which types of disasters – we provide solutions to other types of disasters such as Network Interface Card (NIC) failure or major data center issues by designing disaster recovery measure within the customer's architecture and plan. An example of this can be preventing network outage to an Oracle Availability Domain (AD) with the help of a redundant network providers. Downtime in this situation can be further reduced with an appropriate design across the ADs or regions.
Infolob helps its customers incorporate backup policies in the DR plan and evaluate their constraints around data loss, downtime, and cost. Moreover, we provide managed services for end-to-end conceptualization, deployment, testing, and maintenance of disaster recovery solutions.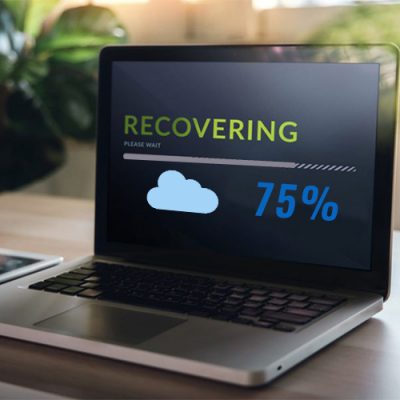 Why Infolob Recommends OCI as Disaster Recovery Platform
The number of Oracle Cloud Regions is second to none, which means organizations have the choice to reside their applications in two geographically separate regions to ensure data safety and yet keep their data in the same country/continent to abide by regulatory compliances.
Unique features called 'Availability Domains,' which are one or more isolated data centers residing within a cloud region, and 'Fault Domains,' which are groups of hardware and software within an availability domain. These two OCI features enable distributing compute instances across multiple resources and overcome situations of hardware failures and maintenance events.
OCI Block Volumes service allows dynamic provisioning and management of block storage volumes. Customers can use volume backup feature to create a point-in-time copy of their data and successfully complete disaster recovery within a region.
Store multiple copies of file system snapshots data across different availability domains in the same region or a remote region in order protect against failure of an availability domain.
The OCI Object Storage service is an internet-scale, high-performance storage platform that offers reliable and cost-efficient data durability. This helps safely and securely store or retrieve data directly from the Internet or from within the cloud platform. The elasticity of the platform enables starting small and scale seamlessly, without experiencing any degradation in performance or service reliability.
Several network-related services and features are available to fulfil diverse application disaster recovery requirements such as
Virtual Cloud Network (VCN), which allows setting up self-defined Oracle data centers within firewall rules and communication gateways. OCI Load Balancing service enables automating traffic distribution from one entry point to multiple servers reachable from your VCN.
Reserved public IP addresses simplify disaster recovery process by enabling reassigning of IP addresses to different instances in case of failover or failback.
OCI FastConnect facilitates seamless way to create a dedicated and private connection between OCI and on-premises data center.
Secure Database Backup in the Oracle Cloud Infrastructure
The fact that cloud computing offers unlimited pool of computing and storage resources, at much lower costs and easy scalability, organizations are slowly but surely migrating their workloads to the public cloud. Database backup is another requirement that is radically eased by cloud. Particularly for the organizations with multi-tiered storage architectures, cloud backup helps in:
Setting the first steppingstone to infrastructure growth in the cloud,
Keeping backup data separated geographically, which minimizes risk,
Overcoming Iron Mountain usage for storing external hard drives, and
Expanding backup plan as a solution to support business continuity under all circumstances
Engage Infolob for Expert Cloud Backup Assistance
Over the past 12 years, Infolob has assisted organizations of all kinds with diverse operational models and IT architectures, and we have identified Oracle as the most reliable provider with tools and solutions for all IT needs. When it comes to cloud solutions, particularly backup, Oracle's top position in terms of the number of cloud regions is a major value proposition. With Oracle Cloud Backup you gain: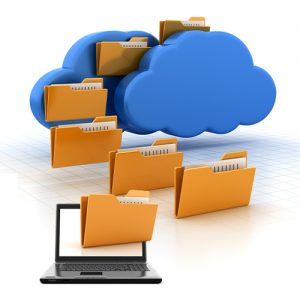 Storage for unlimited Oracle database backups
Unmatched scalability, availability, and redundancy
Transparent backup with Oracle Database Cloud Backup Module
Optimal security with inbuilt encryption and restricted access control
Easy tracking and monitoring of key storage metrics
Seamless migration from on-premises data center to the public cloud
Familiar RMAN interface to perform backups and restores
End-to-end support by Oracle
Benefit of no hardware ownership requirement and accessibility to backup from anywhere over the Internet
Why Cloud Backup Deserves Strong Contemplation​
Affordable – in most cases, backing up database or file system on OCI is more cost effective than any on-prem option, plus no additional license cost either.
Geographical Separation – even if you already have a cloud backup, isolating backup from production data can be mission critical.
Expandable – scalable and elastic design ensures backup storage resources always match your growing business data needs.
End-to-end Security – backup data is encrypted at the source with keys kept locally.
Reliability – Oracle Cloud's competency is rapidly solidifying with Zoom and Tik Tok running on OCI; Infolob also runs its business processes on OCI
Infolob's Oracle Cloud Backup Solutions
Tenancy creation, networking and setup, data backup, and test restore
Replication of database in the cloud
Offline automatic backup
Application environment automation
Backup of file systems and application configuration files
ENGAGE INFOLOB OCI EXPERTS