Exadata Support Services by INFOLOB,
an Award-Winning Oracle Partner
INFOLOB is one stop shop for all services pertaining to the complete Oracle technology stack, with award-winning expertise in Engineered Systems including Exadata, ExaCS, ExaCC, patching, and tuning services. If you are an Exadata user, we provide any and all the support you may need!
Talk to INFOLOB Exadata Experts Today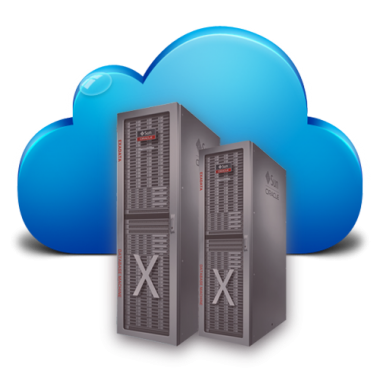 Exadata debuted in 2008 as the first offering in the family of Oracle Engineered Systems. Today, 86% of Fortune Global 100 use Exadata, establishing it as an elite hardware and software platform to handle the largest and most-challenging workloads for on-premises enterprise data centers deployed as private clouds. Oracle Exadata Database Machine X8M is the generally available release whereas the next-gen X9M platforms were announced on September 28, 2021.
In 2015, the excellence of Exadata expanded to the public cloud with the introduction of Exadata Cloud Service (ExaCS). This is a subscription-based service which leverages Exadata in Oracle Cloud Infrastructure (OCI). In 2019, Oracle released Exadata Cloud@Customer (ExaCC), which provides a cloud-managed Exadata platform that resides in your data center. ExaCC bridges the gap between on-premise and cloud computing while providing enterprise class performance, scalability, and security. As of 2021, ExaCC customers can take advantage of Oracle Autonomous Services such as Autonomous Data Warehouse and Autonomous Transaction Processing to further reduce complexity and improve time to value.
INFOLOB is a multi-award-winning Oracle Partner with unparalleled Exadata expertise, and several hundred customer services delivered across the three Exadata deployment segments: on-prem Exadata, ExaCS, and ExaCC. If you explore more about INFOLOB, you will discover that we are a platinum standard Exadata consultancy and assistance services organization with exemplary experience in:
Exadata sizing, installation, and configuration services
Exadata patching and tuning services
Exadata performance assessment and optimization support
Exadata cost estimation and license cost help

Note: In March 2021, INFOLOB executed the first OPN Service Delivery Exadata Cloud@Customer deal for Oracle. And in October 2022, INFOLOB became one of very few Oracle Partners in the World to implement Dedicated Region Cloud@Customer. Following further elaborates the value propositions of Exadata and why we are your one stop shop for all support and services:
Exadata is a computing machine that comes as a "cloud in a box," composed of storage servers, database servers, an InfiniBand fabric for storage networking, and everything else needed to run any database. In combination with Oracle Database, Oracle Exadata delivers industry-leading performance and operational efficiency while reducing costs for Online Transaction Processing (OLTP), data analytics, and other database workloads. In particular to revolutionize OLTP, Oracle Exadata X8M comes with the cutting-edge technology, something that was limited only to supercomputers until now, called Random Direct Memory Access (RDMA) over Converged Ethernet (RoCE).
Its unique scale-out design with automated, ML-based management and optimization is used by industry leaders to meet current needs and seamlessly grow in the future. Exadata also simplifies customers' cloud journey with Oracle's fully compatible on-premises and cloud solutions from Autonomous Database to Exadata Cloud Service and Gen 2 Exadata Cloud at Customer, and seamless move between them.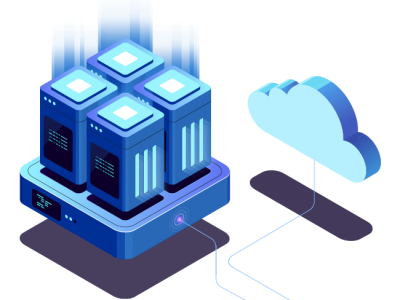 Exadata is the backbone of Oracle's on-premises and cloud solutions, consumed by Oracle customers in five ways:
Exadata Database Machine X8M – standard on-premises system, cannot be added to previous systems, X8 continues to be sold.
Gen 2 Exadata Cloud at Customer – Exadata deployed as part of Oracle Cloud in customer data centers behind their firewalls.
Exadata Cloud Service – Oracle Database-as-a-service on Exadata
Autonomous Database – Oracle's premier PaaS solution with self-driving capabilities, self-securing, self-managing capabilities
Oracle SaaS – Exadata powers Oracle's SaaS application
Oracle Exadata On-Premises Vs Cloud At Customer Vs Cloud Services
Exadata is the most advanced solution that facilitates multifarious deployment models with admirable identicality across on-premises and cloud solutions, which increases agility, extends longevity of existing aging infrastructure, and saves on operation costs.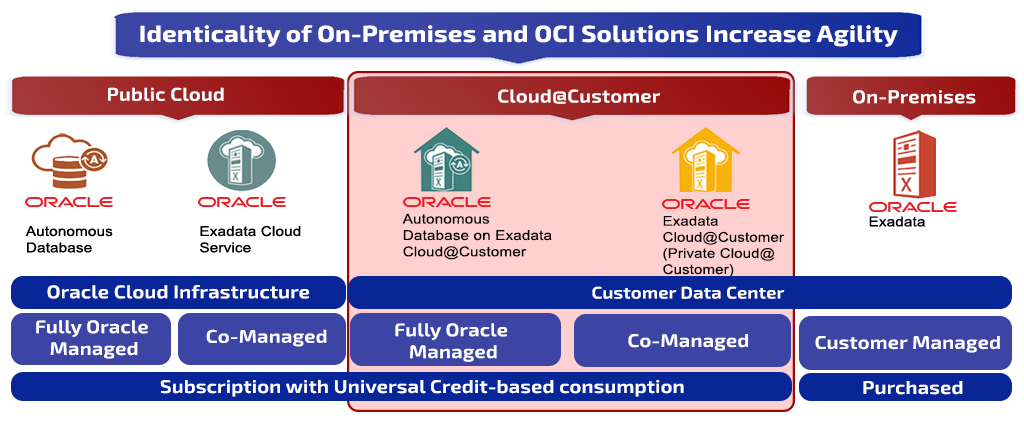 Recognized as the Oracle Most Valuable Partner (MVP) for Engineered Systems in 2018, 2019, and 2020 — INFOLOB Exadata Patching Services are second to none. However, that is just one part of our Exadata expertise. We are helping Exadata customers since the V2 version in 2009 and undertake all types of responsibilities including:
INFOLOB's Exadata Customer Success
Exadata Card Trick by Tim