Finance Enterprise Migrates Workloads to Cloud Seamlessly
Infolob helps this Fintech player with 1000+ offices overcome on-prem hardware dependency in one go and leap to Cloud.
Explore
Energy Enterprise Adopts Oracle Cloud Database, Cuts OPEX
Infolob's unparalleled cloud expertise reduces on-prem data center footprint and spend of a US energy industry giant: featuring GoldenGate!
Explore
K12 Intermediate Unit Goes Live With Cloud-Native HR Platform
Infolob becomes the first to take K12 live in Oracle SaaS Cloud and optimizes operational efficiencies across all departments and branches.
Explore
Manufacturer Achieves Optimized Efficiency Across 18+ Plants
Infolob undertakes long-term Oracle E-Business Suite managed services that save on operational costs and streamline apps integration.
Explore
Global, New-Age Educator Revisits People Strategy
Infolob experts help EdTech enterprise transition to Oracle Cloud HCM platform to improve efficiency of workforce spread across 15 countries.
Explore
FMCG Player Lifts & Shifts CRM & ERP Workloads to Cloud
Infolob infuses new lease of life into two legacy apps by migrating them as they were to Oracle Cloud Infrastructure.
Explore
Social Media Pioneer Strengthens Data & Security Analytics
Infolob delivers a flawless cybersecurity job by doubling up the security posture of a Fortune 100 company via a unique holistic approach.
Explore
ASSESS BEFORE YOU INVEST!
ENGAGE INFOLOB FOR A 'FREE' CLOUD ASSESSMENT TODAY
HYBRID CLOUD
Elongate the longevity of your aging on-premises IT infrastructure, experience easy scalability, transform CAPEX into OPEX, and control your data security with a hybrid cloud model.
ATP & ADW
Oracle Autonomous Transaction Processing (ATP) and Autonomous Data Warehouse (ADW) are high-demand transactional and warehouse analytics services respectively.
CLOUD SECURITY
We determine comprehensive vulnerability threats, implement key solutions to secure them, and manage ongoing and consistent security policies.
EXADATA PATCHING
Keep your Exadata updated in order to extract optimal performance and avoid unforeseen downtime. Infolob's Exadata patching competencies in this area is unparalleled.
CLOUD ERP
Discover how Infolob helps companies with Oracle Enterprise Resource Planning (ERP) Cloud solutions to empower business modernization through innovation.
DISASTER RECOVERY & CLOUD BACKUP
Understand the difference between cloud backup and disaster recovery, and let us help you establish a strong insurance policy for your data and associated files against all calamities.
INFOLOB Global, Inc. is a prosperous IT consulting firm with an envious Oracle certified talent pool to deliver digital transformation to public and private organizations via any aspect of the Oracle technology stack including cloud (SaaS/PaaS/IaaS), converged infrastructure, system integrations, security, and managed services.
13+ Years Experience
250+ Happy Customers
400+ Global Talent Pool
Multi-Award-Winning Oracle Partner
Managed Services with 24×7 Support
Coverage Across the NA, APAC, and EMEA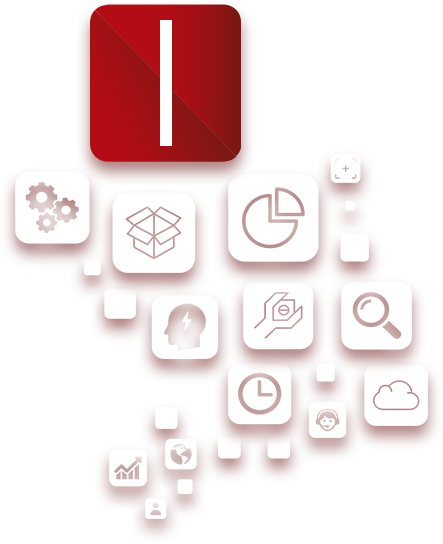 Infolob Thought Leadership
Read latest blogs by our Business Unit Heads as they serve organizations such as yours.
Infolob Awareness Webinars
Participate in our upcoming webinars and get your queries answered by our experts.