Finance Enterprise Migrates Workloads to Cloud Seamlessly
Infolob helps this Fintech player with 1000+ offices overcome on-prem hardware dependency in one go and leap to Cloud.
Explore
Retailer Brings Cloud Into Exadata-Driven On-Prem Data Center
INFOLOB's unparalleled Exadata expertise continues to earn complete customer satisfaction with this Cloud@Customer job that eliminated our client's public cloud security concerns.
Explore
Energy Enterprise Adopts Oracle Cloud Database, Cuts OPEX
INFOLOB's unparalleled cloud expertise reduces on-prem data center footprint and spend of a US energy industry giant: featuring GoldenGate!
Explore
Manufacturer Achieves Optimized Efficiency Across 18+ Plants
Infolob undertakes long-term Oracle E-Business Suite managed services that save on operational costs and streamline apps integration.
Explore
Global, New-Age Educator Revisits People Strategy
Infolob experts help EdTech enterprise transition to Oracle Cloud HCM platform to improve efficiency of workforce spread across 15 countries.
Explore
FMCG Player Lifts & Shifts CRM & ERP Workloads to Cloud
Infolob infuses new lease of life into two legacy apps by migrating them as they were to Oracle Cloud Infrastructure.
Explore
Social Media Pioneer Strengthens Data & Security Analytics
Infolob delivers a flawless cybersecurity job by doubling up the security posture of a Fortune 100 company via a unique holistic approach.
Explore
ASSESS BEFORE YOU INVEST!
ENGAGE INFOLOB TODAY FOR A
FREE CLOUD READINESS ASSESSMENT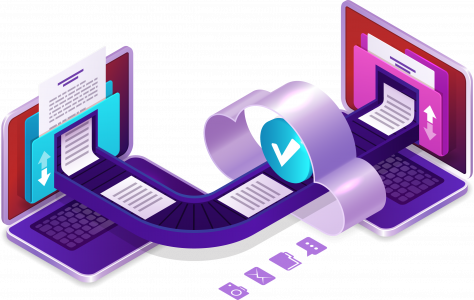 Advisory
Engage INFOLOB for value-driven digital transformation strategies and deliveries encompassing cloud roadmap, cybersecurity, cost optimization, compliance, apps upgrades and integration, and more.
Infra Management
INFOLOB's multi-cloud managed services are customized to individual clients, delivered by certified experts, and in off-shore, on-shore, and near-shore models for maximum ROI.
Apps Platform as a Service
Refactor, re-platform, or re-architect your reliable apps smartly and effortlessly to infuse new lease of life with our all-inclusive, expert, and express platform re-engineering services.
Exadata Services
Maximize your existing Exadata investments with our award-winning expertise to extract optimal performance and avoid unforeseen downtime with on-time patching and tuning services.
ATP & ADW
Oracle Autonomous Transaction Processing (ATP) and Autonomous Data Warehouse (ADW) are high-demand transactional and warehouse analytics services respectively.
Cloud Migration
Oracle Cloud, AWS, Microsoft Azure, or Google Cloud — which matches your needs better? Or will a multi-cloud strategy will serve the best in the longer run? INFOLOB is here to help.
Enterprise Apps
Explore our implementation, upgrade, and managed services for Oracle Apps (ERP, HCM, SCM, Financials), Workday, ServiceNow, Salesforce, Hyperion, SAP, OBIEE, Siebel, and more.
Data Modernization
Recast, reactivate, and remobilize your organizational data with our services that cut across data modernization, integration, and re-engineering to support data warehousing and analytics.
Upgrade to Oracle DB 19c/21c
Continuing with legacy Oracle databases such as 11gR2, 12cR1, 12cR2, and 18c is invitation to trouble. Explore how we streamline upgrade to Oracle database 19c or 21c.
Network Security
Engage our expertise to gain comprehensive vulnerability threat reports, implement key solutions to secure them, and manage ongoing and consistent security policies.
INFOLOB Global, Inc. is a prosperous IT consulting firm with expertise and dedication to deliver digital transformation with measurable outcomes to public and private organizations. Our competencies include cloud (SaaS/PaaS/IaaS), converged infrastructure, system integrations, security, and managed services. Explore all About Us.
14+ Years Experience
250+ Happy Customers
450+ Global Talent Pool
Multi-Award-Winning Oracle Partner
Managed Services with 24×7 Support
Coverage Across the NA, APAC, and EMEA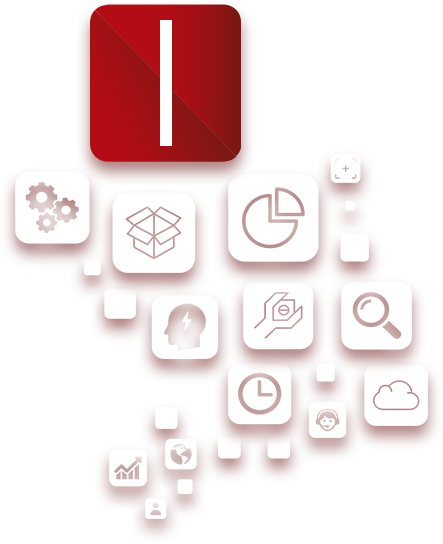 Infolob Thought Leadership
Read latest blogs by our Business Unit Heads as they serve organizations such as yours.
Infolob Awareness Webinars
Participate in our upcoming webinars and get your queries answered by our experts.