INFOLOB Security Operations Center: Your Dedicated Tech First Responders
Geared with the best-in-class security competencies like design-in-depth, Oracle Cloud Guard, Maximum Security Zones, Least Privilege, etc. — INFOLOB SOC Services protect every layer, every dimension, and every endpoint of your data assets. From bare-metal hardware to your uttermost critical enterprise applications. Even mindset to culture.
Ping Our Security Experts Today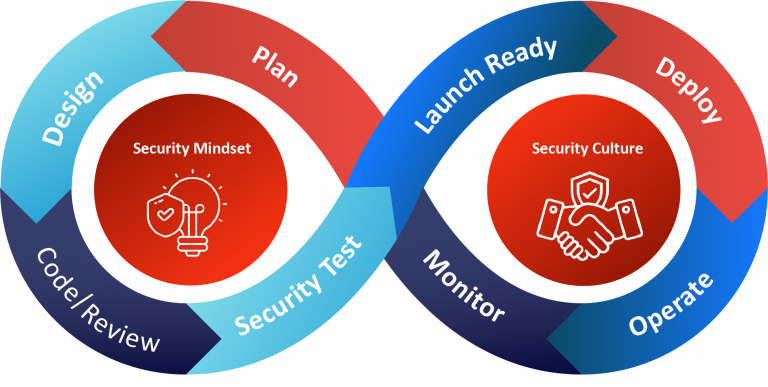 Be Basic. Be Thorough. Be Unbreachable.
Sign up for zero blindspots in your cybersecurity operations with an offensive approach, spanning the design, deployment, management, and monitoring of your OCI estate.
We employ a default 'deny all privileges' strategy, and implement the 'least privileges' principal IAM design to ensure that your data resources are protected from the ground up. Assisted by all the major SOC-compliant platforms and services.
From meticulously crafting network and security architectures for IaaS platforms to enabling secure hybrid cloud deployments and connectivity via VPNs and Fast Connect — have no stone unturned.
24x7 Offensive Security for Unpredictability of Cyberattacks
Our Security Operations Center (SOC) Services is round-the-clock hunting and managing your cloud logs, device logs, and the entire technical stack. The SOC unit, at INFOLOB, has safeguarded 100s of terabytes of data and supporting resources by swiftly and effectively addressing even the 'potentially emerging' security issues.
We select, operate, and maintain your cybersecurity investments while continuously analyzing threat data to proactively bolster your organization's security posture. INFOLOB SOC Services' primary offerings contain security monitoring, management, and incident response. The overarching objective is to monitor, alert, gather, and analyze data to identify suspicious activity and switch your organization's security to offensive mode.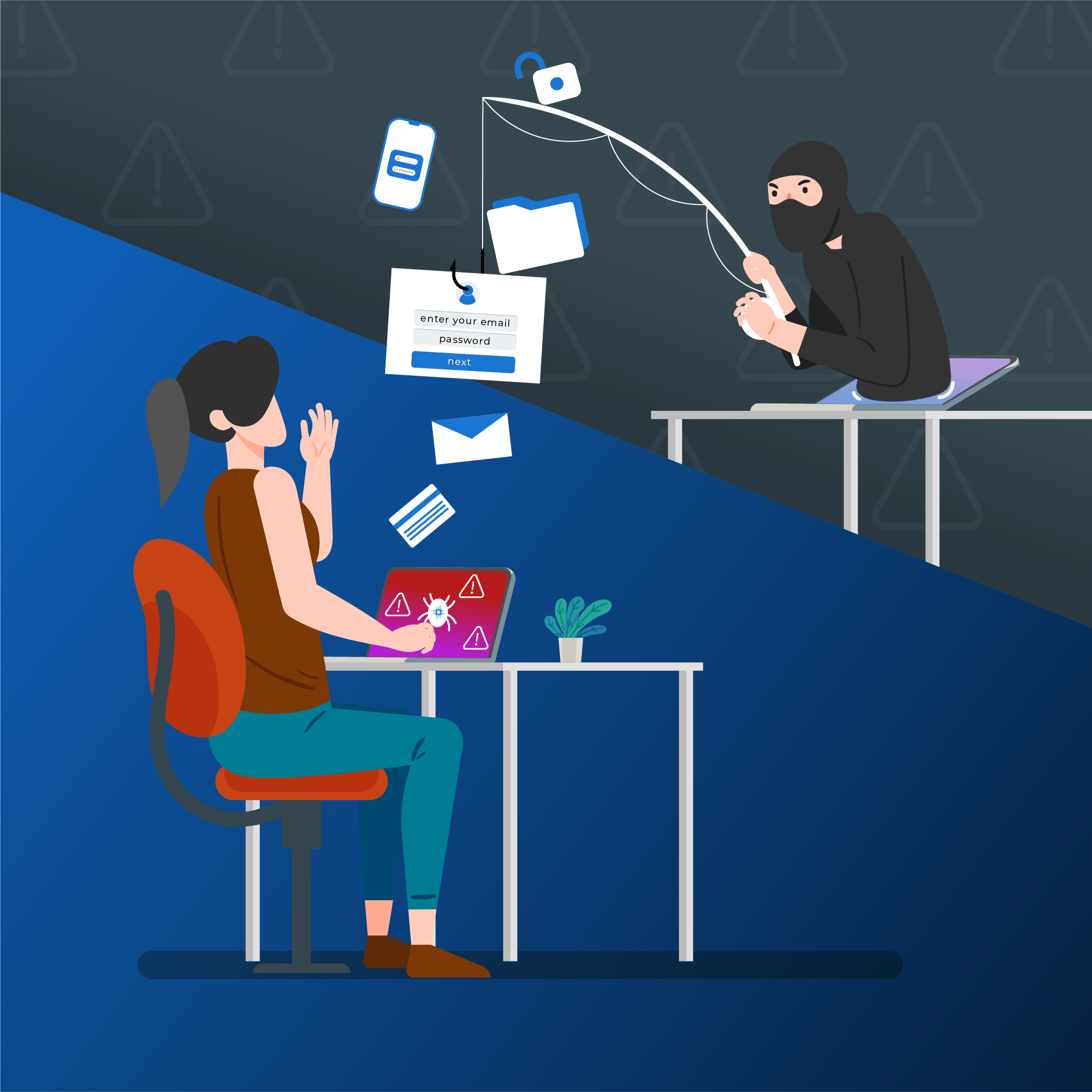 INFOLOB's Security Operations Space
Some of the world's best tools, practices, and innovations converge in INFOLOB's Security Operations Center.
Stay ahead of potential threats with our robust monitoring solution, Zabbix. We keep a vigilant eye on your infrastructure, applications, and databases, ensuring nothing slips through the cracks.
Our SIEM solution, powered by the ELK Stack (Elasticsearch, Logstash, and Kibana), turns your data into actionable insights. Detect, investigate, and respond to security incidents with unparalleled efficiency.
Entrust your internet-facing applications to our Oracle Cloud Native Load Balancer and OCI WAF. We create an impenetrable barrier, encrypting data at rest and in transit, and utilizing Oracle Database's TDE Encryption by default.
Our experts configure Oracle Cloud to ensure airtight security. Your cloud resources are aligned with industry best practices, leaving no room for vulnerabilities.
Cloud Security Posture Configuration
Misconfiguration Assessment
Our Oracle Cloud Native Vulnerability assessment tools proactively identify and eliminate potential weak points in your cloud infrastructure.
We go beyond the surface. Our thorough penetration testing dives deep into your OS infrastructure and databases, sealing every security loophole.
Our EDR solutions, coupled with anti-virus and anti-malware measures, create an impenetrable defense line around your endpoints.
Take charge of access with our PIM/PAM implementation. Secure your privileged identities and prevent unauthorized access.
Privileged Access Management
SOC-Ready, Self-Sustaining Oracle Cloud Guard
Basic SOC Functions to Advanced Auto-Remedies – Cloud Security Made Self-Sufficient.
All the SOC Breakthroughs Under One Package
ISOCS is every game-changer security innovation integrated into a single-vendor subscription.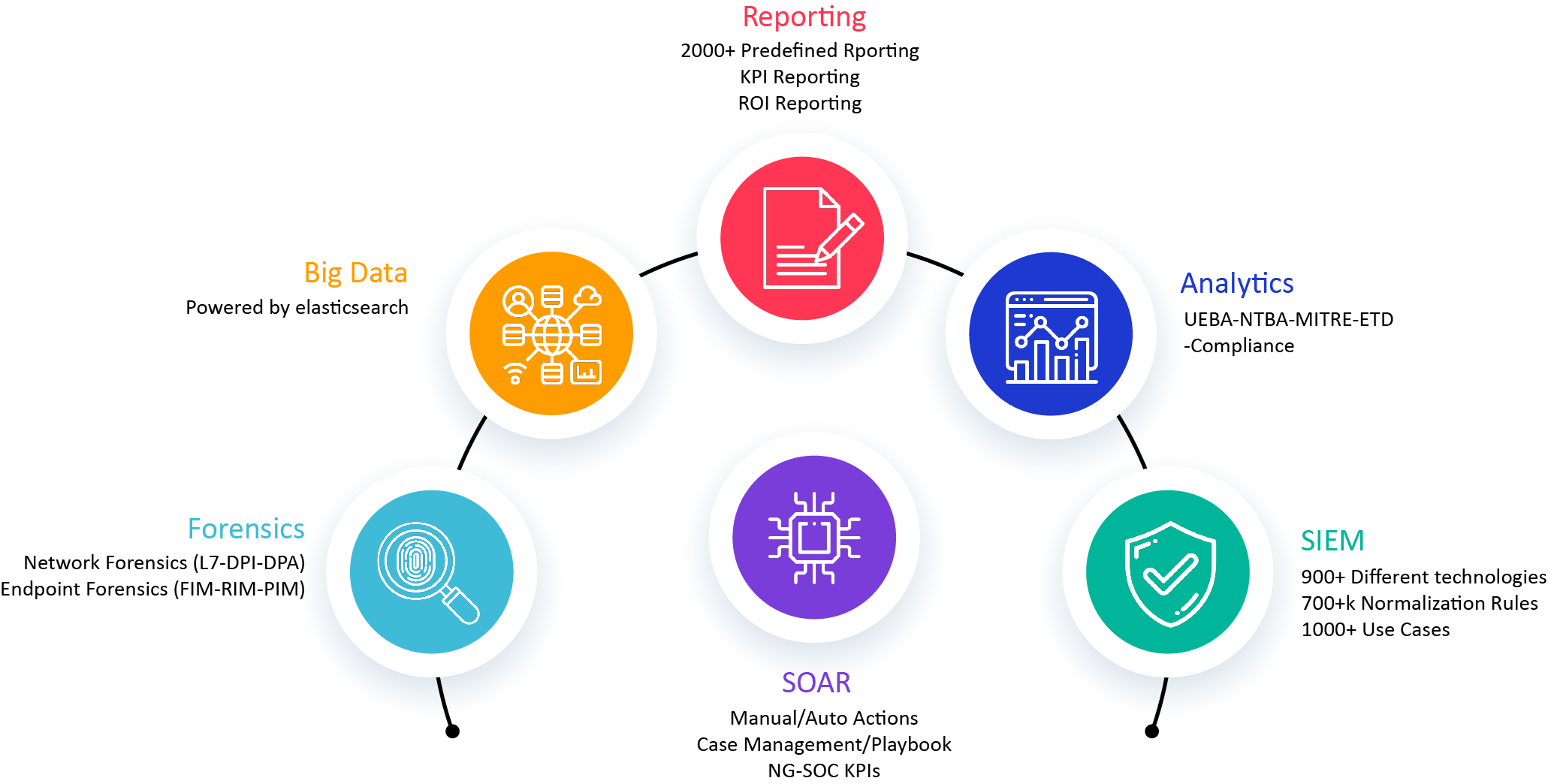 11 Vital Parts in INFOLOB Security Operations Center Services
Navigate cybersecurity with real-time insights, advanced analytics, and streamlined workflows
Enhanced Real-Time Data Insights
Our Security Operations Center (SOC) services provide an unparalleled level of vigilance, ensuring the continuous collection and generation of real-time data crucial for safeguarding your organization. Our comprehensive approach encompasses:
2. Real-Time Data Collection
We meticulously monitor security events, system logs, flow data, application logs, audit logs, and other vital machine data, guaranteeing no threat remains unnoticed.
3. Real-Time Data Generation
Our state-of-the-art technology captures network details down to Deep Packet Inspection (DPI) and application identification, as well as full packet capture. Endpoint monitoring covers file and registry activity and process monitoring, offering comprehensive insights into potential risks.
4. Real-Time Context
We analyze both internal and external contexts, including user and host behaviors, and leverage threat intelligence from external sources to provide a holistic understanding of potential threats.
5. Advanced Analytics for Informed Decision-Making
Our SOC services offer advanced analytics to distill raw data into actionable intelligence. Our analytics capabilities encompass:
6. Data Processing
We normalize time, extract metadata, classify data consistently, and contextualize threats and risks, ensuring the accuracy and relevance of the information you receive.
7. Machine Analytics
Leveraging behavioral profiling, artificial intelligence (AI), machine learning (ML), statistical analysis, advanced correlation techniques, black/whitelisting, deep packet analytics, and unstructured search, we uncover hidden patterns and anomalies. Visualizations, contextual search, pivot, and drill-down capabilities, log analysis, and contextual lookups empower you to explore data with ease.
8. Delivering Actionable Intelligence
Our focus is on transforming data into actionable intelligence, helping you proactively mitigate risks and respond swiftly. We offer:
9. Actionable Intelligence
Prioritized risk alerts, real-time dashboards, insightful reports, and comprehensive incident tracking and metrics enable you to make informed decisions swiftly.
10. Workflow Auto-Streamlined
Efficiency is key in security operations. Our services include:
11. Security Orchestration, Automation, and Response (SOAR)
We facilitate case collaboration, provide a secure evidence locker, and automate responses through well-defined playbooks. This streamlined workflow ensures that your security measures are both proactive and responsive.
With our SOC services, you'll have the confidence of knowing that your organization's security is in capable hands, backed by leading-edge technology and expertise.
Activate Elasticsearch, Logstash, and Kibana (ELK) in Your Security Strategy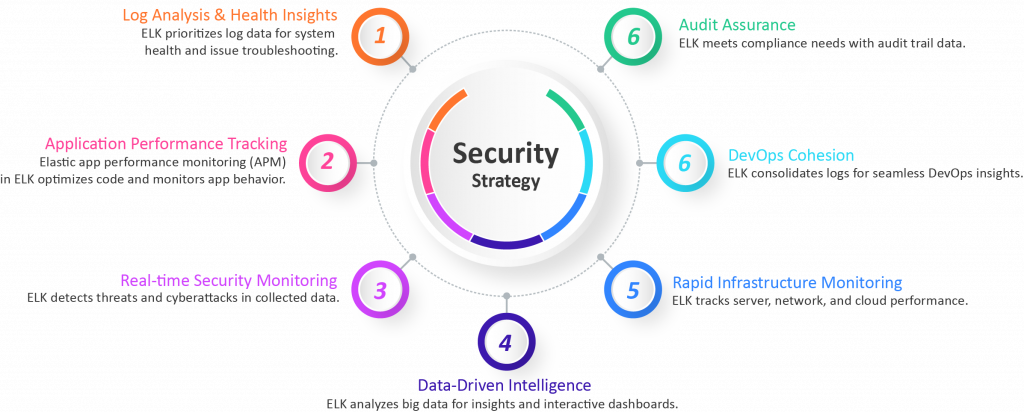 Competencies Added by Oracle Cloud WAF to INFOLOB SOC Services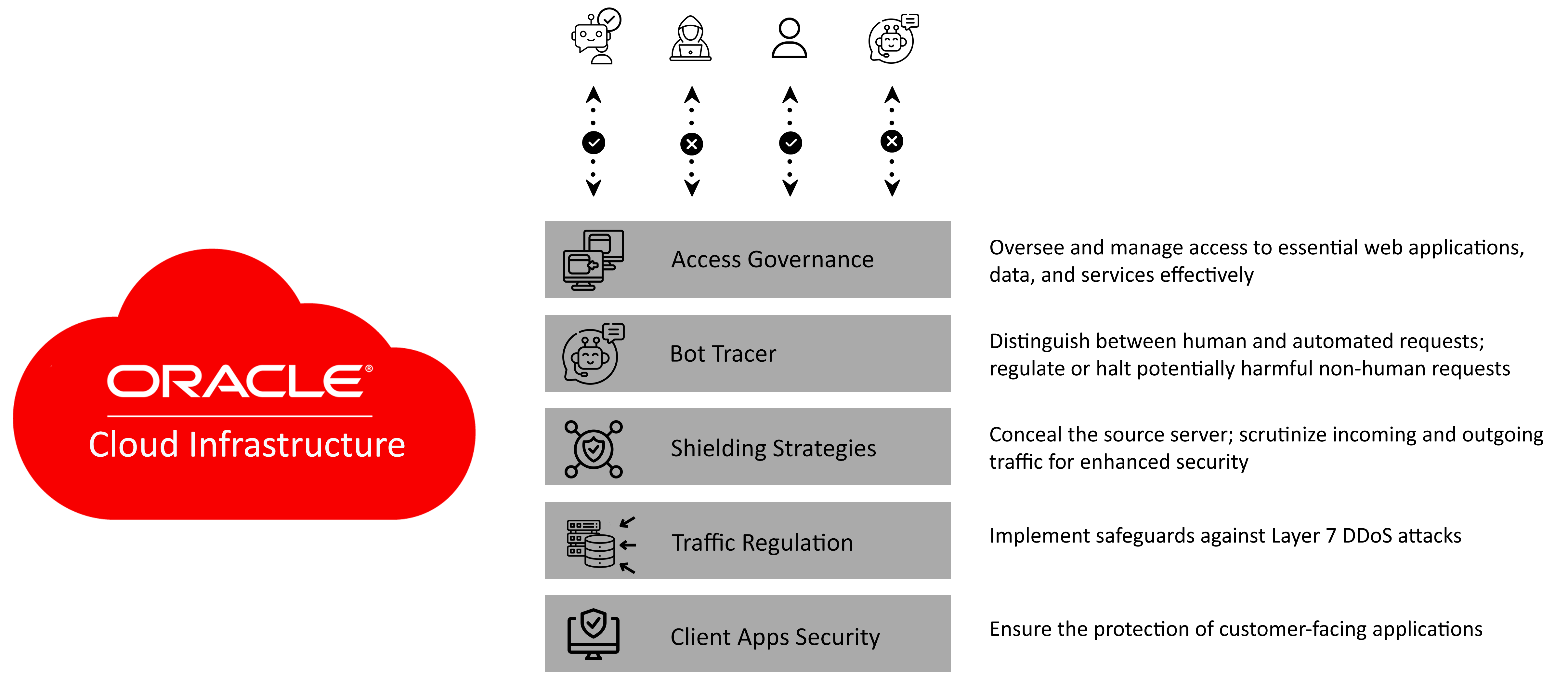 Access Governance: Oversee and manage access to essential web applications, data, and services effectively
Bot Tracer: Distinguish between human and automated requests; regulate or halt potentially harmful non-human requests
Shielding Strategies: Conceal the source server; scrutinize incoming and outgoing traffic for enhanced security
Traffic Regulation: Implement safeguards against Layer 7 DDoS attacks
Client Apps Security: Ensure the protection of customer-facing applications
4 Ways Oracle Cloud Vulnerability Service Adds More Value to INFOLOB SOC Services
Integrated, free scanning suite with default OCI plugins
OCI handles deployment, configuration, and upgrades
Cloud Guard prioritizes and reports issues
OCI responds swiftly for detection-to-remediation
ISOCS + Oracle Data Safe's Data Masking & Audit Innovation
Assisting companies in their search for valuable business insights through experimentation with data is the primary objective of data science services. Our data science consulting services harness the capabilities of Machine Learning, Artificial Intelligence, and Deep Learning technologies to address our clients' most intricate analytics requirements.
Database Security Hub:
Risk overview – configuration, data, user analysis
User activity tracking
Identify sensitive data and secure it for testing/development
Scalable – additional functionalities on the horizon
Advantages:
Intuitive, no expertise required, simply click to secure
Efficient time-saving, bolstering security defenses
Robust layered security for all clientele
INFOLOB SOC Equals Security Operations on War Footing
Join the ranks of security-first organizations that have entrusted INFOLOB Security Operations Center Services with safeguarding their data assets. Your disruption-free business growth is our propeller, and our SOC services are designed to provide it a safe haven in today's ever-evolving threat panorama.
CONNECT INFOLOB's SECURITY EXPERTS