Foster a data-driven culture with powerful, visually stunning analytics. Explore new insights and empower people across the organization to make faster, more informed business decisions
Oracle Business Intelligence Applications (OBIA) is an out-of-the-box, pre-built business intelligence solution that delivers succinct reporting and data warehouse results throughout your organization.
Gain a full-scale view of your business in one place with stunning visual analytics.
Configure OBIA to your specific business needs for more accurate and comprehensive results.
Data can be utilized from a broad range of sources: PeopleSoft, Siebel, Oracle Fusion Cloud, Oracle EBS, and more.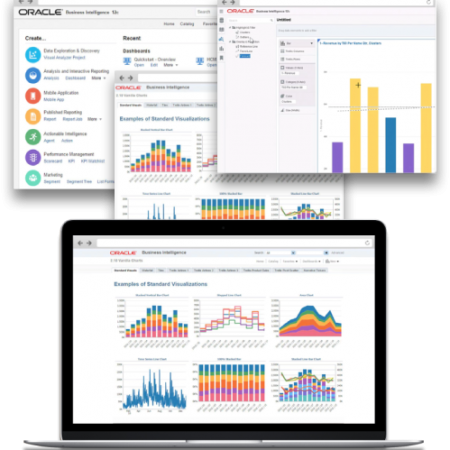 See what Infolob can offer you in the business intelligence space so your business can continue to move forward with the times. Our lifecycle management process can save you time and help you meet your business goals.
INFOLOB'S Enterprise Business Intelligence Offerings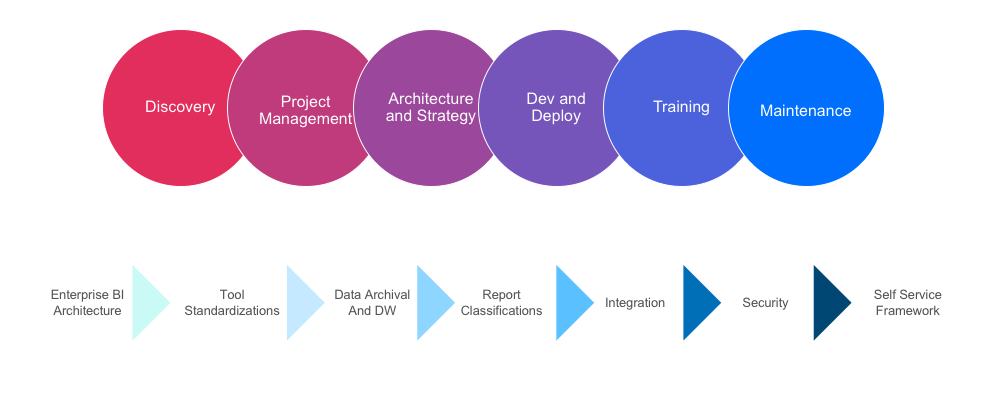 End-to-end Implementation
Product evaluation
Existing and future architecture design
Program planning: project, resource, risk management, training, etc.
Function and technical design
Performance and capacity planning
Implementation, configuration, and development
Deployment and production support
Training for end-users, power users, administrators, etc.
Oracle Business Intelligence Suite Enterprise Edition (OBIEE)
11g/10g to OBIEE 12c
OBIA 7.9.x to OBIA 11g
OBIEE to Oracle Analytics Cloud (OAC)
OBIA to OAC
OBIU to Oracle Utility Analytics (OUA)
ORA to Oracle Retail Insights (ORI)
Informatica upgrades
Oracle Data Integrator (ODI) upgrades
…and several other tools and applications.
Infolob supports migration to different applications and tools. for example:
Discoverer to OBIEE/OAC
Micro-Strategy to Oracle BI (or vice versa)
Tableau to Oracle BI (or vice versa)
Microsoft BI to Oracle BI (or vice versa)
Oracle BI to open source reporting tools
Informatica to ODI
…and several others.
Health Check Enablement and Adoption
Review of existing pain points
Data quality and governance
Performance tuning and system improvements
Cleanups and documentation
Standards and processes for sustenance
Self-service framework to empower end-users
Training and knowledge transfer
Design a comprehensive security model
Espresso Shot/High-Powered Offerings
PoC installations: 1 week
Single-instance installations: 4 weeks
OBIA implementation (single-instance): 2 months
OBIA implementation (multi-instance) with training, etc.: 3 months
Lift-and-shift to the cloud: 1 month
PoC for upgrade: 2 weeks
PoC for migration: 2 weeks
MeasureIT – Product Offerings
Implementation partner of MeasureIT (OBIA in a day)
Overview of MeasureIT analytics:
Accelerated EBS reporting using Oracle BI tools
Pre-built SQL, metadata, reports, and dashboards
Powerful ad-hoc reporting/analytics capabilities
On-premises (OBIEE) or cloud-based (Oracle BI Cloud Services, OAC)
Alternative for Discoverer and other 'point' solutions
Live reporting solution
100% Oracle solution (no proprietary tools to support)
Significantly lesser price