Discover how Infolob can help you benefit from an intelligent, personal, adaptable, and complete human resources solution to help your workforce thrive and increase employee engagement and productivity.
Talk to Infolob Cloud Experts Today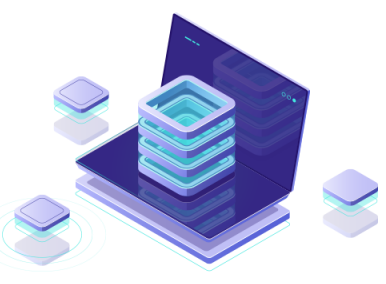 With the launch of the final version of PeopleSoft in March of 2013, many organizations are transitioning their PeopleSoft on-prem software to the cloud-first Oracle HCM solution. Moving to Oracle HCM Cloud has extensive benefits for businesses that would not otherwise be available outside the cloud. Leading in technological applications and software is vital to the modern business in order to compete with others and attract new, bright minds. Corporations are able to redirect money that might otherwise be allocated for maintenance towards other aspects of the business, since the cloud provider handles all application upgrades and maintenance. Additionally, cloud computing constantly employs leading industry standards to keep everything up to date.
See how Infolob helps you easily migrate from legacy applications to the Oracle HCM Cloud so you can streamline your operations and stay current with the times.
PeopleSoft TO Oracle HCM Cloud
If you haven't made the jump to the cloud yet, Infolob is happy to help you and your company implement a new HCM platform. We are experts with Oracle HCM, but we offer services for other HCM applications as well. Infolob helps you design, implement, roll out, and drive adoption of transformational HR-IT systems and programs. Some of our focus areas are:
HR-IT assessment and portfolio planning
HCM software evaluation
Implementations and upgrades
Global roll-outs
Application maintenance and support
Custom software development for customer-specific needs
Implementation Methodology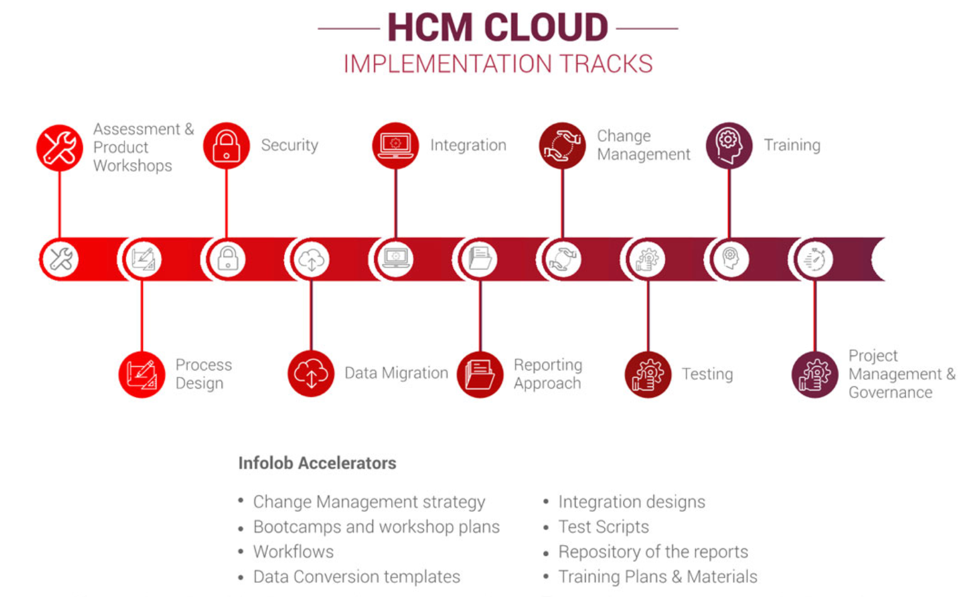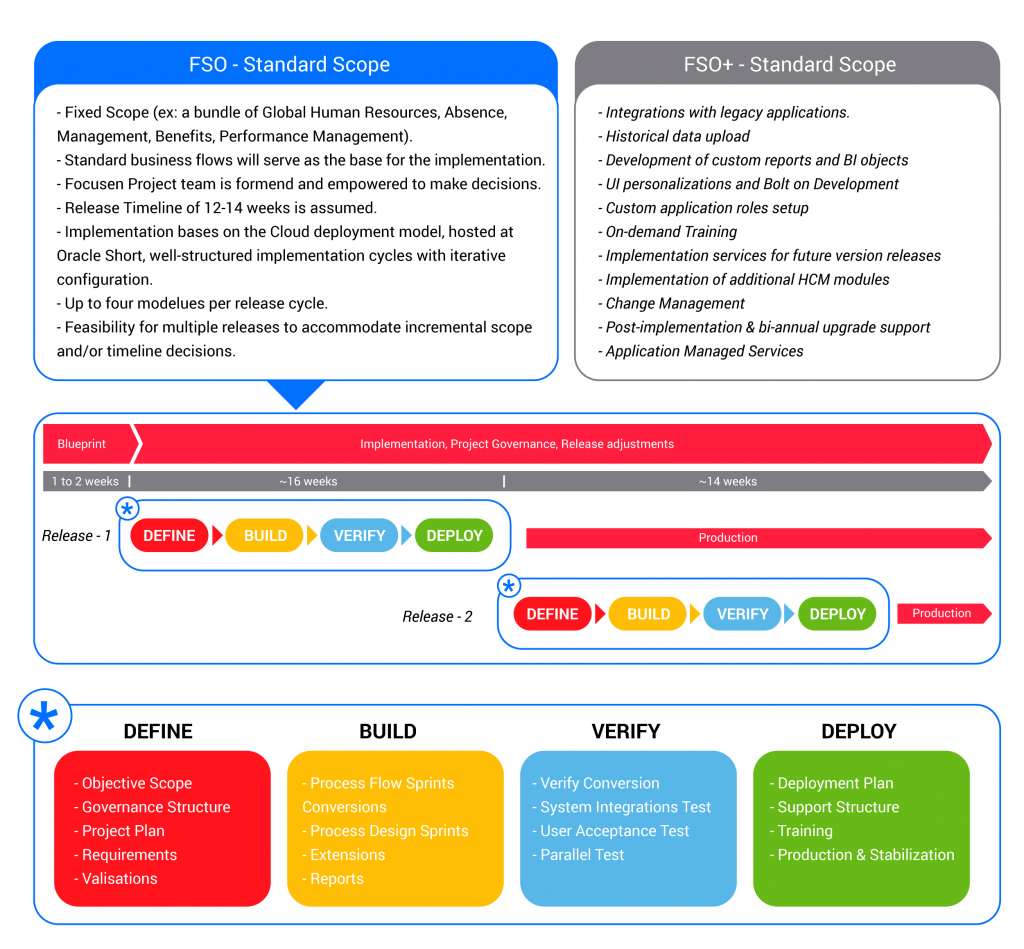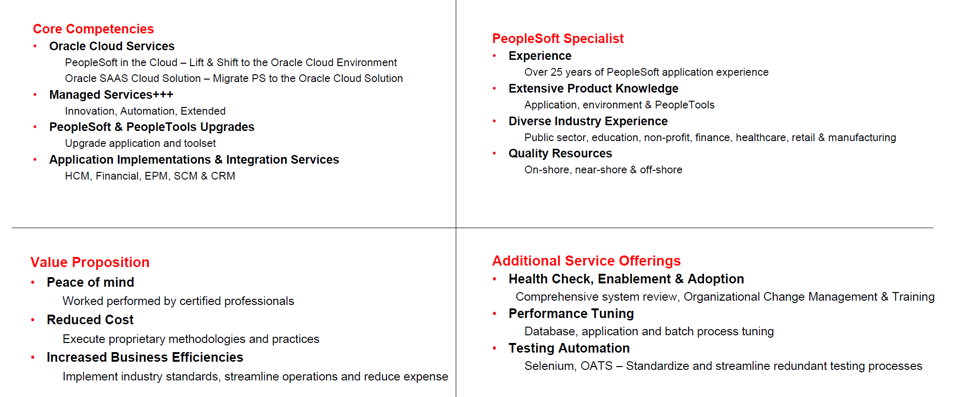 Every company is looking to cut costs while also boosting efficiency, and our nearshore (Mexico-based same-time support) and offshore (India-based support) teams can help with that significantly. This sourcing strategy allows HR leaders to focus on strategy rather than operational and transactional issues while reducing total cost of ownership (TCO) of HR operations.
Infolob has an innovative HR-IT managed service that allows us to be your trusted partner to support and redesign your HR system, along with change management efforts to ensure adoption and success. Using specific business parameters and priorities outlined by you, we will carefully assess your current model and offer recommendations while building a comprehensive roadmap. We also bring to the table our experience in digital platforms to innovate & automate routine HR-IT tasks and workflows, thus enabling HR teams to shift focus from operational activities to strategic initiatives.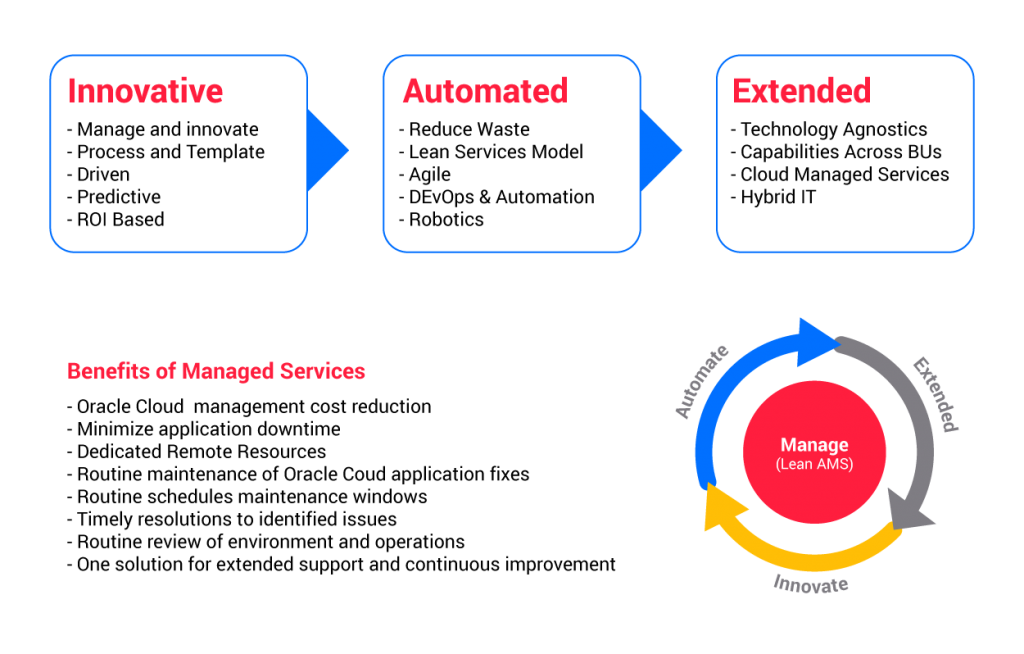 Want to get some Infolob perspective? Check out our blog!