Unify software development and operations and move through the different stages of DevOps maturity with Infolob's DevOps solutions.
To accelerate the rate of business process innovation, DevOps is becoming more and more popular. It takes lean and agile principles a step further and is based on collaboration between business owners, development, and operations teams to create a continuous flow of software delivery. This allows businesses an added facet of versatility, allowing them to seize market opportunities quicker through an accelerated product release schedule.
The goal of DevOps is to streamline the flow along the whole lifecycle, from design, build and test, down to release, deployment, and operation in order to achieve continuous integration/continuous development (CI/CD). DevOps thinking dictates that each part of your technology organization needs to work together as a unified system to provide specific capabilities to your business.
Which level is your business on? Infolob can help you restructure your software engineering process so that it functions as a self-optimized, constantly turning wheel rather than a regressive system.
Our team of highly skilled, market-proven consulting specialists will also help you reconstruct your entire IT culture and sustain continuous, accelerated flows with the right architecture of processes and tools.
Instead of having to take advantage of just lean and agile principles, adopt DevOps to allow you and your business to bring true synchronization between the various teams involved in software development and have quality releases as often as needed to fulfill business needs.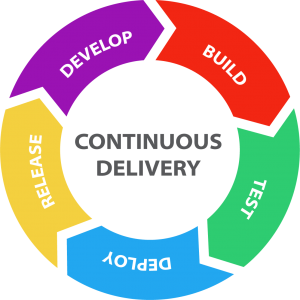 This is the maturity model for DevOps adoption that we use to help our customers: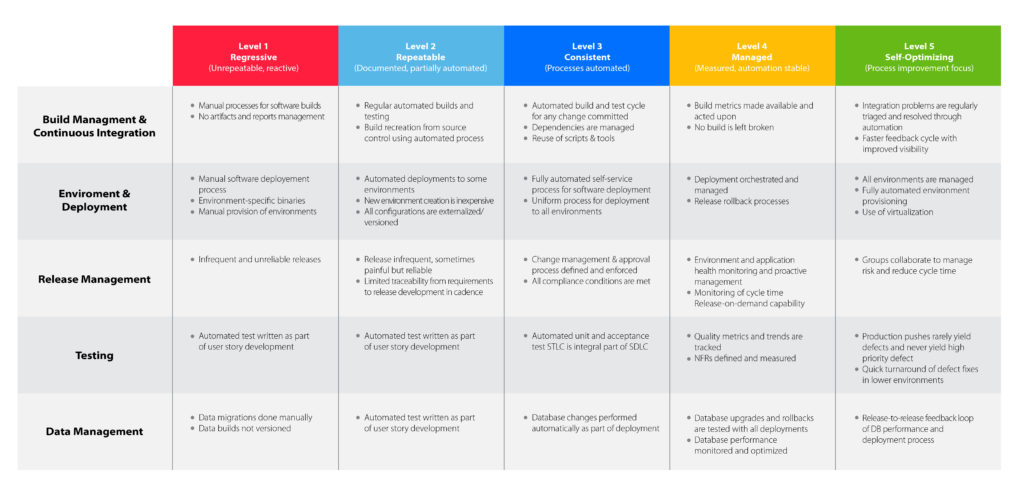 Want to get some Infolob perspective? Check out our blog!