Environmental Sustainability of Digital Transformation
There are numerous diligent efforts across the globe to disassociate from traditional sources of energy and foster sustainable innovation. For example, the UK aspires to achieve 50% energy production through renewable sources while the new generation of HVAC systems redefine efficient energy consumption at both enterprise and domestic levels. We also have AI-powered SaaS applications that are transforming production, supply chain, and inventory management by largely cutting greenhouse emissions.
To take a more recent example, digital transformation kept the world moving despite the obstructions and wreckage imposed by the Covid-19 pandemic. Without people and enterprises rapidly adopting technology, it would not have been remotely possible. Yet, these vital contributions do not give digital transformation a free pass to overlook climate change, natural resource depletion, or an unrestrained energy consumption for powering itself. Because then, it would be the opposite of what digital transformation stands for. Moreover, businesses can also not overleap the social and environmental responsibilities that complement digital transformation.
So, how exactly does digital transformation work around the challenges of operationalizing environmental sustainability? Let us find out!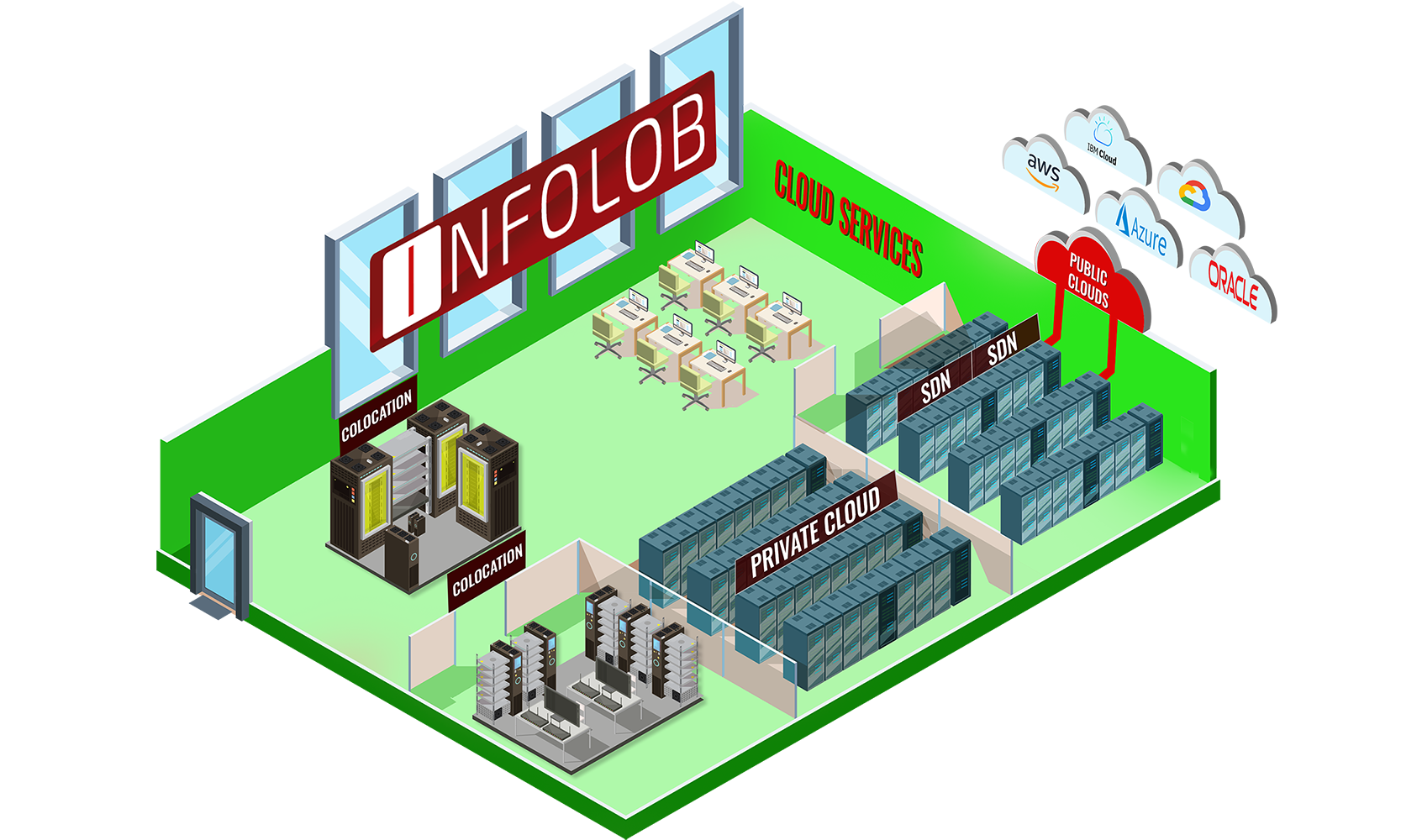 Environmental sustainability of digital transformation: ideas and practices
Meaningful innovations, and therefore, environmental sustainability, are at the heart of digital transformation. A business upon adopting latest technologies (IaaS, PaaS, and SaaS), unshackles itself of the unnecessarily cost-laden, unrestrainedly power-consuming on-prem legacy infrastructures. Not only because cloud services are often fully managed, requiring zero investment on human capital or HVAC, but also because it smartly allocates resources for escalated performance-to-cost ratio. And, most importantly, it makes minimal, negative environmental impact.
Replacing on-prem, adding scalability, and implementing zero power wastage
The idea is simple. Instead of an individual on-prem data center with compute instance, storage, and networking infrastructure for each and every business, digital transformation advocates and offers a universal platform for a large group of businesses, equipping them with the necessary resources for their applications to easily run without overbuilding capacities, while autonomously managing for a seamless scalability, and zero resource and power wastage.  This translates to not only a leaner CAPEX/OPEX, but also a necessary contribution to environment sustainability.
'Green', renewable energy making a case for digital transformation
Many large digital transformation industry players have conveyed their intentions of adopting renewable energy as their only source for powering infrastructure by 2025, which will be resulting in a hugely positive impact on the environment, while making an unbeatably strong case for digital transformation. Technology has been paving the way for an environmentally sustainable world, however, with the green energy powering technology, the circuit will be complete.
Policies on recycling of materials
The forerunners of digital transformation follow a strict recycling policy, enforced both internally, and from federal, state, and local government bodies. Oracle, for instance, has a 99.6% of recycling rate for all the materials going out of their primary use. Such a strict compliance to the external and self-imposed policies makes digital transformation environmentally sustainable, in terms of minimum waste production and the energy utilized thereof.
Mitigating automotive emissions
This part may seem like a misplaced one, however, digital transformation does mitigate vehicular emissions, which accounts for a whopping 28% of the total emissions, globally — considering most automobile manufacturers leverage IaaS, PaaS, and SaaS for data warehousing, analytics, and insights, to innovate greener and more energy-efficient vehicles for public and commercial deployment. From emissions-free electric engines to BSVI (and above) low CO2 emitting petrol engines are all the examples of digital transformation at work, for the automobile industry. Needless to mention, these environmentally sustainable effects ensued by digital transformation are largely similar across all industries.
Digital transformation, the enabler of renewable energy
Artificial intelligence, and machine learning has allowed forecasting — from managing inventories to detecting weather patterns — to be exceedingly reliable for enterprises to leverage. Owing to which, companies in the renewable energy sector are themselves seamlessly utilizing resource availability forecasts offered by SaaS, making it inclemently easy to deploy energy infrastructure and channel the renewable resources to take up more space in the mainstream energy usage, eventually ousting the traditional, non-renewable energy altogether.