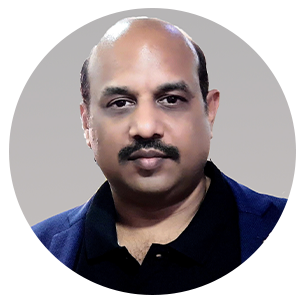 Managing Director, EMEA & APAC
Satyendra Pasalapudi (LinkedIn) is an Oracle ACE Director Alumni and MBA graduate with 22+ years of diverse international experience in the IT industry that spans across multiple continents. He is an accomplished cloud and database professional, author, and speaker with the right blend of business and technology skills. Satyendra has bootstrapped various strategic business units in Cloud, Big Data, Oracle Support Services, and real time reporting and monitoring products in his career. He also is a Co-Founder and Immediate Past President of the All India Oracle Users Group (AIOUG) as well as a frequent speaker at the Oracle Open World, AIOUG Sangam, IOUG Collaborate, and other conferences.
Satyendra joined Infolob India as Managing Director to expand the company into the India, APAC, EMEA, and Latin America regions and with core emphasis on cloud and engineered systems. Before joining Infolob, he worked at Oracle Consulting Solution Centre as the Director of Platform Architecture Services, responsible for Oracle Cloud Infrastructure solutions. Prior to Oracle, he worked at Apps Associates Pvt. Ltd. as Director of Cloud Services, heading their Infrastructure Managed Services and Cloud Services at GDC. Satyendra has also had associations with several other notable organizations including APTS, Pointsoft, Kenexa, DELL, and Megasoft.
Satyendra possesses immense business acumen, technology expertise, and a strong connection with people. His ability to coach, guide, and provide direction to resources at all levels is commendable. He continually holds the bar higher and leads by example.
Satyendra has supported customers across INDIA, the U.S., the U.K., and Middle East. His areas of strength include Cloud, Big data, performance tuning, capacity planning, architecting enterprise systems, infrastructure design and solutioning, and datacenter operations. He has strong domain skills in Telecom, Finance, and Banking.