Highlights:
Cloud infrastructure adoption has shifted from "why consider cloud?" to "why it should be multicloud?"
Confidence in cloud and cloud-based apps is driving change, but migration, complexity of multicloud management, and security concerns remain.
Price/performance analysis, including storage & egress of all viable cloud providers, is a must to reduce cloud bills.
Existing infrastructure strategy and ease of workload portability should be considered before making a choice.
Data's true value is realized – capturing critical parameters and erecting a data repository to spot patterns and optimize processes.
Predictive maintenance apps are deployed, but maturity and adoption still lag in sectors like retail and BFSI.
With the world moving into the second quarter of 2023, CTOs and CIOs are spearheading the implementation of data-driven transformations in their organizations. The objective is to effectively tackle the current market conditions, the shifting preferences of the customers, and the evolving competitive scenario that has arisen post the COVID pandemic. This necessitates them to envision and modernize their infrastructure to render it adaptable, agile, and well-equipped for future requirements to cater to the escalating demands of their business.
As a result, the realm of technology is progressing from conventional central computing systems towards a localized, multicloud environment generating data at the source. While this technological shift offers numerous advantages, it also poses significant cross-vendor challenges, such as harmonizing with business goals, adhering to service level agreements (SLAs), ensuring robust cybersecurity measures, and handling enormous magnitudes of data. Hence, this article is intended to help you make sense of the multicloud, with all its pros and cons, before you embark on the journey to acquire it.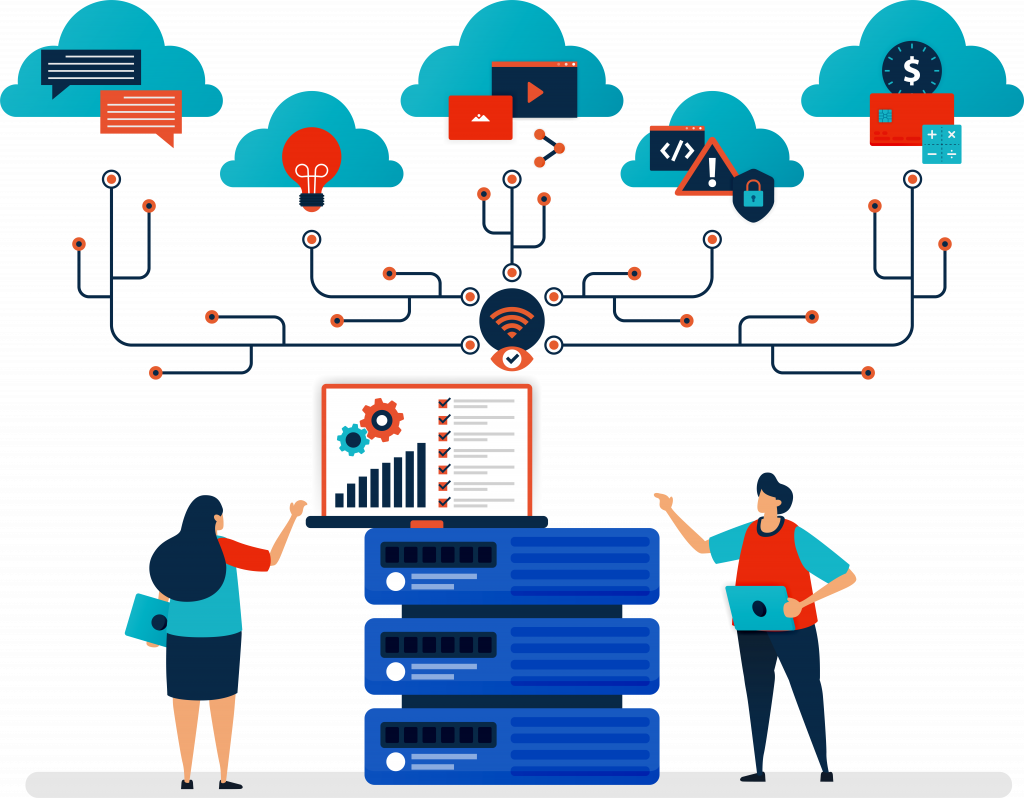 The Due Diligence on Multicloud
The implementation of cutting-edge technology, including artificial intelligence (AI) and machine learning (ML), data analytics, and cloud computing, holds immense potential for unearthing crucial insights, detecting anomalies in real-time, and effectively managing massive amounts of data. Nonetheless, the adoption of cloud computing technology in the BFSI (banking, financial services, and insurance) domain is rather sluggish, owing to the extensive regulatory framework and the necessity for additional due diligence, to ensure that any action taken in the financial industry does not have an adverse effect on public assets.
And to do that, it is imperative to stick to a standard operating model that can be seamlessly implemented across diverse cloud environments, with an emphasis on enhancing visibility, authentication, security, and data accessibility. Advanced tools, such as SCSP, McLeod, and ServiceNow, can be effectively leveraged to bolster network visibility and ensure strict adherence to security protocols, thereby promoting a robust and secure cloud infrastructure.
The Multifactor, Multicloud Strategy
When a company chooses to operate in a multicloud environment, there may be a multitude of factors at play. The size of the organization is clearly a massive factor. While small businesses benefit from the agility and availability provided by single-cloud settings, larger organizations are often suited to multi-cloud infrastructures. Some organizations may require multiple regions and cloud providers due to mergers and acquisitions or regulatory compliance. Others may choose a multi-cloud approach to leverage the best-of-breed solutions, price-performance ratio, resiliency, and other advantages.
And when it comes to distributing workloads among various cloud service vendors, having a well-planned multi-cloud strategy is cardinal. Such a strategy enables an organization to identify the necessary requirements for data, workload, workflow, and traffic portability, all of which are fundamental justifications for adopting a multi-cloud approach.
Here are 10 life-saving multicloud recommendations to accommodate into you multicloud strategy:
Companies should aspire to adopt a multicloud strategy that grants them access to the most innovative and best-performing solutions available in the market
Business objectives, rather than technical considerations, should drive the adoption of a multicloud strategy
The selection of cloud providers should be a deliberate and informed process based on their capabilities and areas of expertise
The adoption of a multicloud strategy can mitigate the risk of service disruption and outages, while also enabling companies to avoid vendor lock-in
Prior to embarking on a multicloud strategy, it is essential to conduct a thorough risk assessment
While implementing a multicloud strategy, businesses must make data privacy, security, and regulatory compliance their top priorities
Adequate employee training and development are essential for a successful implementation of a multicloud strategy
Automation and orchestration are critical components for managing the scale and complexity of a multicloud environment
Successful adoption of a multicloud strategy requires a robust IT infrastructure that can support seamless integration and interoperability among different cloud environments
Collaboration with cloud vendors and other third-party vendors is a must to ensure the efficient functioning of a multicloud environment
Multicloud Security – Priority, Not an Afterthought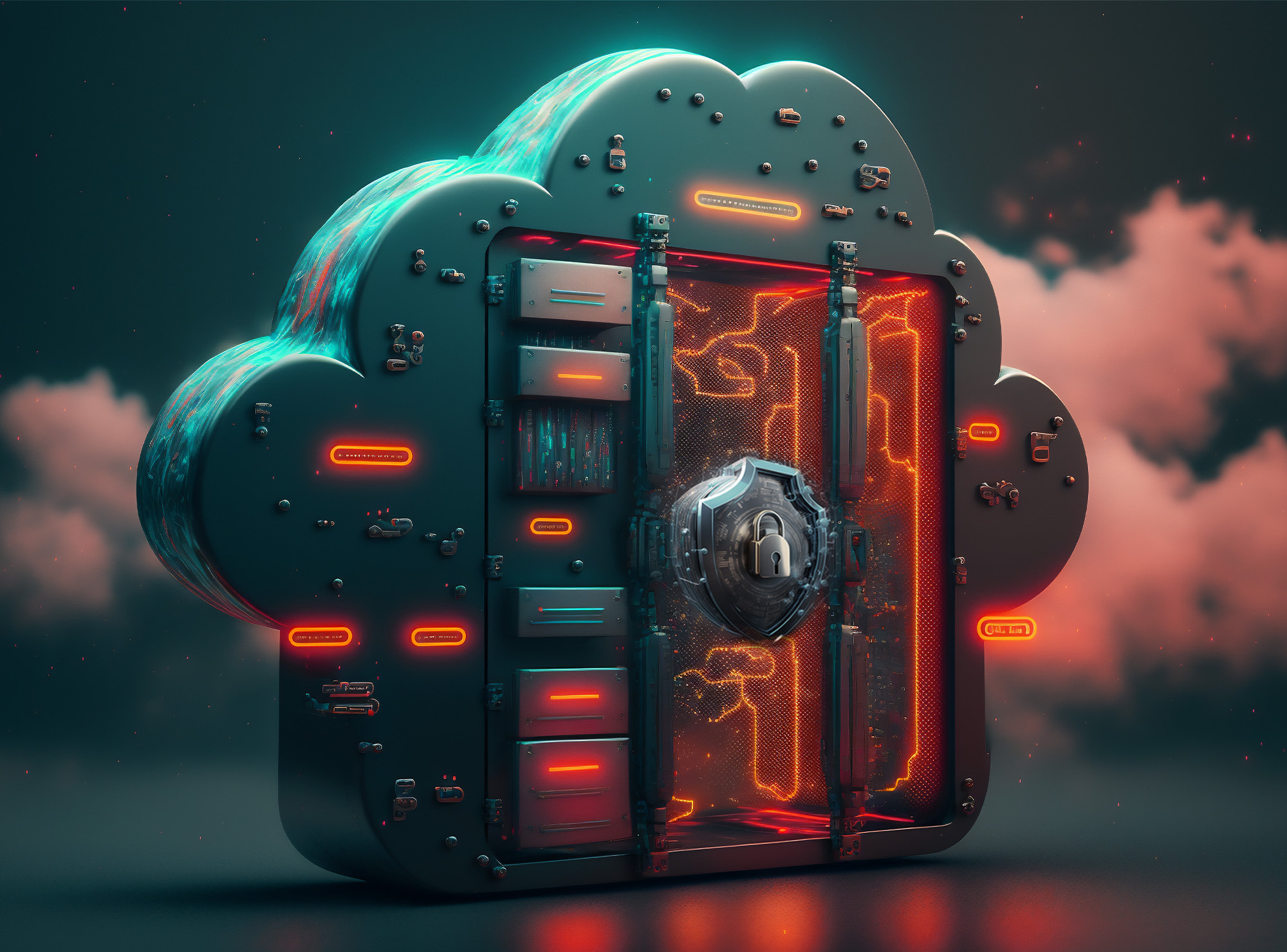 Although cloud computing has many perks, it comes with a widely recognized trade-off: security. In a multi-cloud setting, the concept of security undergoes a complete transformation, and it becomes imperative to de-risk the cloud strategy. This involves not only around-the-clock security monitoring but also the development of a robust business recovery plan to ensure compliance with the strict regulations governing many industries.
Lack of awareness is a recipe for data loss or failure. Thus, to successfully operate in a multi-cloud environment, three critical elements must be prioritized: awareness, training, and vulnerability assessment. These elements not only mitigate the risk of data loss but also facilitate the seamless management of complex cloud infrastructures. By investing in these fundamental principles, organizations can unlock the full potential of multi-cloud and harness its transformative power for competitive advantage.
Advantages Logged on a Multicloud
Once the assessment, strategy, and security part of the multicloud adoption is taken care of, the following advantages can be seen flowing in.
Multicloud offers businesses the flexibility of selecting cloud services per their unique needs.
It allows organizations to avoid vendor lock-in and switch between providers as required
Multi-cloud environments increase redundancy and fault tolerance, leading to improved availability of services
It enhances disaster recovery capabilities through the use of multiple cloud vendors and regions
Multicloud strategies help organizations to perfect performance and costs by selecting the best-fit cloud vendor for each workload
It upgrades security by reducing the risk of a single point of failure or breach through the use of multiple cloud providers
Multicloud strategies offer more options for data management and analytics, enabling more sophisticated insights and decision-making
It fosters agility and innovation by allowing businesses to quickly adopt new cloud technologies and services
Multicloud approach help organizations to comply with regulatory requirements, ensuring data sovereignty and meeting specific regulatory demands
It ramps up user experience and productivity by supplying seamless access to services across multiple clouds