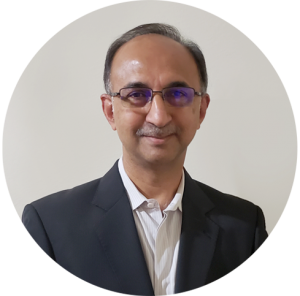 Nivas is a seasoned and dynamic business development executive with nearly three decades of experience in varied industry verticals including information technology, retail, and engineering. After completing his Engineering from Nagpur University in 1990, he pursued a career in multiple domains and today – he has a proven track record in customer satisfaction, employee engagement, service delivery management, and end-to-end management of sales, pre-sales, marketing, human resources, recruitment, and operations. He has rich prior experience in working with several MNCs and has had good exposure in the U.S. and Asian markets.
At Infolob, Mr. Nadimpalli is currently overseeing the end-to-end sourcing and resource alignment commerciality service delivery and customer success. His primary specialities include B2B and B2C technical sales, presentations and strategies, complex contract negotiations, sales planning and forecasting, market, team, and product turnaround strategies, Fortune 500/1000 account management, price positioning strategies, and strategic partnerships and alliances.
During his free time, Nivas enjoys spending time with his family and friends. His other interests include playing sports, hiking on nature trails, and traveling.