As a business grows, a pyramid mounts as new resources are hired. This expansion elevates the leadership team to the top of the pyramid, and often away from the ground reality. Identifying this as a critical issue, sharp business leaders pay top dollars for shrewd executives who handle key business units and relay ground information to the top.
In the near future, Big Data Analytics and Artificial Intelligence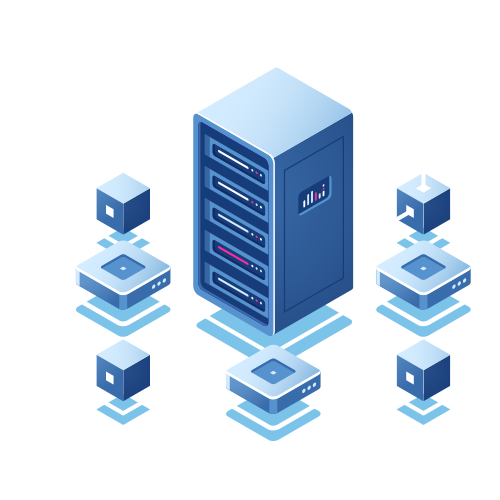 will be the shrewd executives every sharp business leader would need; relaying unbiased ground information based solely on data. Consequently, the need for the next half a decade is to develop a pyramid, or business infrastructure, wherein data is collected, stored, and analyzed in the most efficient manner.
A converged infrastructure leveraging cloud computing is the blueprint of building the future business pyramid, forming an amalgamation of on-premise data centers and revolutionarily cloud technologies. According to a recent survey with 376 businesses conducted by the Harvard Business Review, 64% of respondents agreed that cloud-enabled added agility to their business operations, whereas 59% expressed positive user experience. Additionally, more than half of the respondent business executives also confessed cloud increased their ability to extract actionable data/information, software reliability and quality (with automated updates), and the ability to innovate.
Among various vendors with an impressive product portfolio in the converged infrastructure market, Oracle Engineered Systems is a disruptor with Autonomous Database Cloud at Customer recently previewed. The following takes stock of Oracle's offerings in the converged infrastructure marketplace. The article aims to generate awareness regarding the advantages of converged infrastructure among business leaders getting increasingly disconnected from ground reality owing to the mounting pyramid.
Key Benefits of Hosting Workloads on Oracle Converged Infrastructure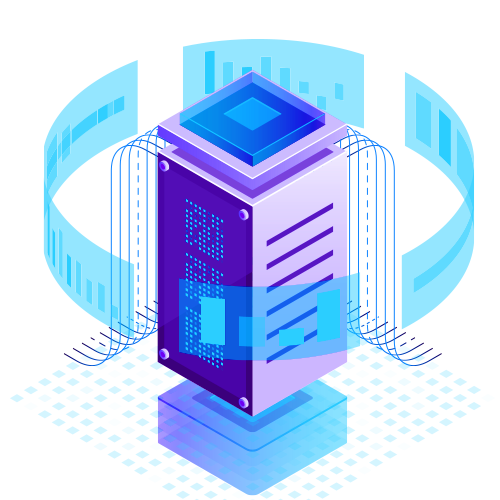 Oracle Engineered Systems are built to serve multifarious requirements of an organization and deliver exceptional performance when it comes to next-generation converged infrastructure including leveraging cloud and tried and tested Oracle database. Some of the key benefits are:
Cloud compatibility – Every service model (more on this later) offered by Oracle are now cloud compatible, including those systems running on-premise or private cloud. Customers can set up their own firewalls and scale up or down the resources as a pay-as-you-go service.
Performance – Oracle is undisputed leader in the converged infrastructure marketplace when it comes to optimized performance. The offerings have now incorporated two-pronged "data in transit" and "data at rest" security model, and do it simply and fast.
Value for money – Return of investment begins on day one as customers can control their software licensing costs by consuming fewer databases. Moreover, since only one vendor provides all the resources, organizations save on IT operations.
Reliability – 77% of Global 100 companies trust Exadata, indicating a clear sign that Oracle Engineered Systems are reliable when it comes to data protection and uninterrupted operations.
Oracle Converged Infrastructure Services Products
The complete product portfolio of Oracle Engineered Systems is envious for its competitors, as the company is among the pioneers of database engineering and always held a prominent position in its industry. Here are the latest product offerings:
1. Oracle Exadata:
Recognising the fact that an organization relies on multiple types of data exchanges, including online transactional processing (OLTP), JavaScript Object Notation (JSON), in-memory analytics, and geospatial, Oracle converged infrastructure beings mixed workloads within a single system. The products under Exadata are:
Exadata On Premise: Oracle Exadata X8M is first-of-its-kind database system combining RoCE networking capabilities with persistent memory that are masterfully integrated with Oracle database to curtail I/O latency 10 times and optimize performance by up to 2.5 times. Exadata X8M comes with intelligent algorithms that provide for automatic indexing and supports all application workloads including data warehousing, online transaction processing (OLTP), and in-memory analytics.
Oracle Gen 2 Exadata Cloud at Customer: This latest offering aspires to allow organizations align their operations with Oracle's database in a simple, agile, and elastic manner of cloud deployment. The pay-as-you-go subscription model is flexible in terms of scalability and the database is managed at client's data center. This makes for easy migration and enables faster time to market via web-based database provisioning.
Oracle Exadata Cloud Service: This offering makes Exadata available as a public cloud service wherein customers pay only for the capacity they use. Primary benefit? Control inhouse data center footprint and quickly install business hindering workloads. Some of the most advanced database alternatives are available, including database in-memory, multitenancy, and real application clusters (RAC). Key product specifications: 40 GBPS InfiniBand Networking; up to 192 GB/sec throughput; and ultra-fast NVMe flash memory.
Oracle Autonomous Database: Targeting two of the most common enterprise requirements of data warehousing and OLTP, Oracle Autonomous Data Warehouse and Oracle Autonomous Transaction Processing are two new offering leveraging machine learning and other automation technologies to reduce complexities and manual management errors. The key customer magnets of this Oracle offering are swift real-time analytics, fraud identification, and the flexibility to personalize.
2. Big Data Appliance:
Extracting value out of data spread across complex environments is difficult, particularly at scale and speed as data analytics relies heavily on database performance. Oracle Engineered Systems offer a holistic Big Data platform that enhances data acquisition, organization, and analytics processes across different sources. Some of the key features of Oracle Big Data Appliance are:
Compatibility with open source tools such as NoSQL, Spark, and Hadoop
Efficient at running Big Data workloads in SaS, Tableau, Qlik, and other analytical conditions
Execute SQL queries and other vendor environments including Cloudera and WanDisco
A security protocol that identifies anomalies and tracks malicious activities, keeping data secure and streamlining compliance audits
Reduce operational costs via stronger performance with fewer database resources as well as minimize cost of deployment, maintenance, and upgrades
Faster time to market
Single-vendor simplicity
3. Zero Data Loss Recovery Appliance:
Oracle converged infrastructure comes with an industry disruptive data protection solution that emphasizes on eliminating data vulnerability to potential loss and radically cuts down on protection overhead on production servers. The Zero Data Recovery Appliance is vastly scalable and ensures end-to-end validation of data over a lifecycle.
Oracle Engineered Systems' Zero Data Loss Recovery Appliance X8M is reliable in the cases of outage caused by either malware attack, human negligence, system failure, or natural calamity. The latest version X8M, a recent progression from the previous Oracle offering of Exadata X8, is 10-times faster than its predecessor and eliminates several traditional manual recovery steps to accelerate resumption of usual operations.
4. Private Cloud Appliance:
Irrespective of the operating system that sustains an organization's operations, be it Windows, Linux (Ubuntu or others), or Oracle's inhouse Solaris applications, Private Cloud Appliance adapts to a wide range of multifarious workloads across enterprises relying on small, medium, and large data centers. Private Cloud Appliance is a converged infrastructure system available at a competitive price range and falls under two categories:
On Premise – This offering means the strongest possible data security and complete control over information sharing, besides increased efficiency, enhanced resource utilization for application workloads, and simplified application deployments.
Oracle Exadata Cloud at Customer – This recent revolutionary offering targets a middle-ground wherein customers can leverage the flexibility and scalability of cloud while keeping their data cocooned within the organization's firewall of choice. Learn more about Exadata Cloud at Customer.
5. Database Appliance:
Most organizations make first contact with Oracle for this offering, which is among the most preferred and affordable product that does the job of data storage with supreme performance and low-cost. Database Appliance is a complete package of software, compute, networking, and storage optimized for simplicity, and defeats competitors with 10-times lower subscription expenses. There are three products under this segment to choose from:
Database Appliance X8-2S – This easy to deploy and maintain product is ideal for single-instance databases
Database Appliance X8-2M – This product targets midmarket players, offering 2x processor and memory power than X8-2S at an unbeatable price
Database Appliance X8-2-HA – This is the flagship offering by Oracle in the database appliance category, thoughtfully designed to handle mission-critical application workloads that require uninterrupted availability. The premium offering cuts down on vulnerability with in-built redundancies from the hardware via the software stack.
Conclusion
Monitoring each business units for optimum efficiency and consistent quality production is moving beyond being a human-dependent process as Big Data and Artificial Intelligence can perform a greater job. The only prerequisite is the extraction and processing of actionable data from each business unit. Cloud computing can achieve this, but migrating complete operations to the cloud is a time-taking expensive process. Therefore, converged infrastructure is the answer for the near future, and Oracle Engineered Systems makes some of the offerings worth contemplating.