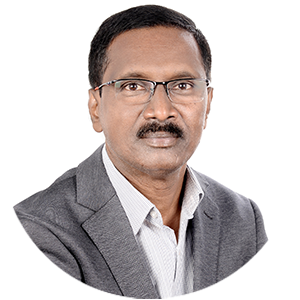 VP, Human Resources, EMEA & APAC
Raj is a seasoned human resource professional with 19 years of broad generalist experience with a proven record in developing and implementing workforce management best practices along with a flair for creating work environments that attract and hold top-notch talent in achieving organizational missions. His primary expertise include talent acquisition, talent management, talent engagement, employee relations, statutory compliance, policy designing, HR audit, HRMS, performance management system, and rewards & recognitions.
Mr. Sabbathi prides himself as someone who gains satisfaction from bringing about improvements in the workplace. With a high level of integrity, commitment, and passion that is readily recognized, he has established a reputation as an employee advocate who can be trusted and relied upon to champion the needs of the employee while serving the best interests of the organization. Prior to Infolob, Raj has had associations with some of the very prestigious organizations such as Deloitte Consulting, Convergys, and Apps Associates.