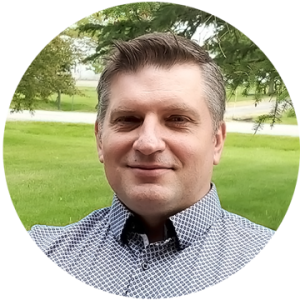 Principal Architect, Converged Infrastructure
Slobodan Halavanja has over 15 years of hand-on experience in architecting enterprise converged infrastructure solutions. He is proud to introduce himself first and foremost as a dedicated Database Administrator (DBA) who had a richful stint at Oracle Canada as Exadata Technical Specialist before joining INFOLOB, and so has garnered a proven track record of supporting, patching, implementing, and architecting solutions with Oracle Engineered Systems.
Mr. Halavanja is enabling Exadata solutions since the X3 version, helping customers architect Oracle database services on Oracle Engineered Systems, which includes Exadata, ZFS, ZDLRA, and SuperCluster. He has extensively worked with Oracle database backup and recovery solutions using ZDLRA and ZFS as well as performed Oracle Engineered Systems trainings and workshops.
At INFOLOB, Slobodan is involved in database migrations from different platforms to Exadata and has successfully performed a number of mission critical database migrations with minimum downtime. He is regularly involved in assisting customers in tuning their databases to take full advantage of Exadata features and helps them achieve orders of magnitude performance improvements.
Mr. Halavanja maintains this LinkedIn profile.