User authentication and identity management is a part of an organization's everyday operations. This wasn't the case for a prominent healthcare leader. It was stuck with outdated login and authentication practices including the handling of multiple passwords and the insecure, single-layer logins.
Here is how INFOLOB's experts helped the customer implement a robust single sign-on (SSO) and multi-factor authentication (MFA) solution while ensuring seamless integration with existing systems and meeting stringent compliance standards.
Particulars of the Challenge
With over 18,000 users spread across various application platforms such as Oracle Fusion, AWS, and On-Premise, the customer sought a comprehensive solution to enhance user security and streamline access control. Their primary concerns were stockpiled around three key areas: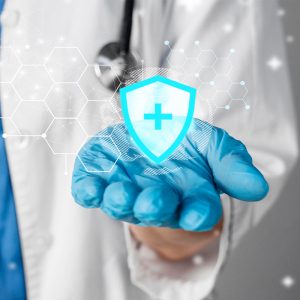 To address these challenges, INFOLOB devised a comprehensive solution that catered to the customer's unique requirements. Here's how we did it:
The Difference We Created
Through INFOLOB's rare expertise and commitment to delivering tailored security solutions, the healthcare technology leader achieved remarkable outcomes:
INFOLOB's successful collaboration with the healthcare technology pioneer highlights the importance of robust identity and access management solutions in today's rapidly evolving digital landscape. By implementing SSO, MFA, and a unified identity framework, the customer achieved elevated security coupled with next-gen user experience – all while fully complying with the industry regulations. As organizations continue to navigate complex identity management challenges, partnering with experienced and multi-award-winning technology service providers like INFOLOB becomes crucial for achieving success in the healthcare technology space.