Oracle's E-business Suite is an Enterprise Resource Planning (ERP) software supporting and sustaining the success of several Fortune 500 companies, hundreds of public sector organizations, and thousands of other enterprises. Infolob, as an Oracle Platinum Partner, is regularly engaged by these E-business Suite user organizations for IT infrastructure planning, application deployment, and training and support. The common trend that Infolob is observing across its clientele is their intention to migrate existing E-business Suite "as is" to the Cloud. This trend is fuelled by two factors:
Striking benefits of cloud computing such as increased productivity, the flexibility of scalability as per requirement, security, and data science tools are no more a secret but a necessity
Training resources with new operational and documentation procedures is a hassle not worth indulging in.
Note
: Oracle registered significant growth in its cloud ERP business in Q3, 2019
revenue results
released recently. This justifies the trend observed by Infolob that migration of E-business suite and other similar ERP software to the Cloud is on the rise.
Comparison between Oracle Cloud, Hybrid Cloud (Oracle + Azure), AWS, and Microsoft Azure for E-business Suite and Oracle Databases
Once the decision to invest in and reap benefits of cloud technology is made by an organization, the next obvious question is, which one? Amazon Web Services (AWS), Microsoft Azure, Salesforce, and SAP are the four key competitors of Oracle Cloud, but the following Infolob analysis will showcase that Oracle Cloud is the non-negotiable choice. Oracle E-Business Suite (also known as EBS, Applications/Apps, EB-Suite, eBus or "E-Biz") consists of a collection of ERP, customer relationship management (CRM), and supply-chain management (SCM) computer applications "either developed or acquired by Oracle." This means every new Oracle product and upgrade contains genes to identify its breed and interoperate. In other words, every marriage made outside this gene boundary will always have complications and shortcomings. Following Infolob evaluation demonstrates that Oracle Cloud is the best solution whereas Hybrid Cloud (a combination of Oracle and Azure) is the second recommended option. The tabular analysis also takes stock of how AWS and Azure fair in terms of running the E-business Suite on the cloud.
Best option: Oracle Cloud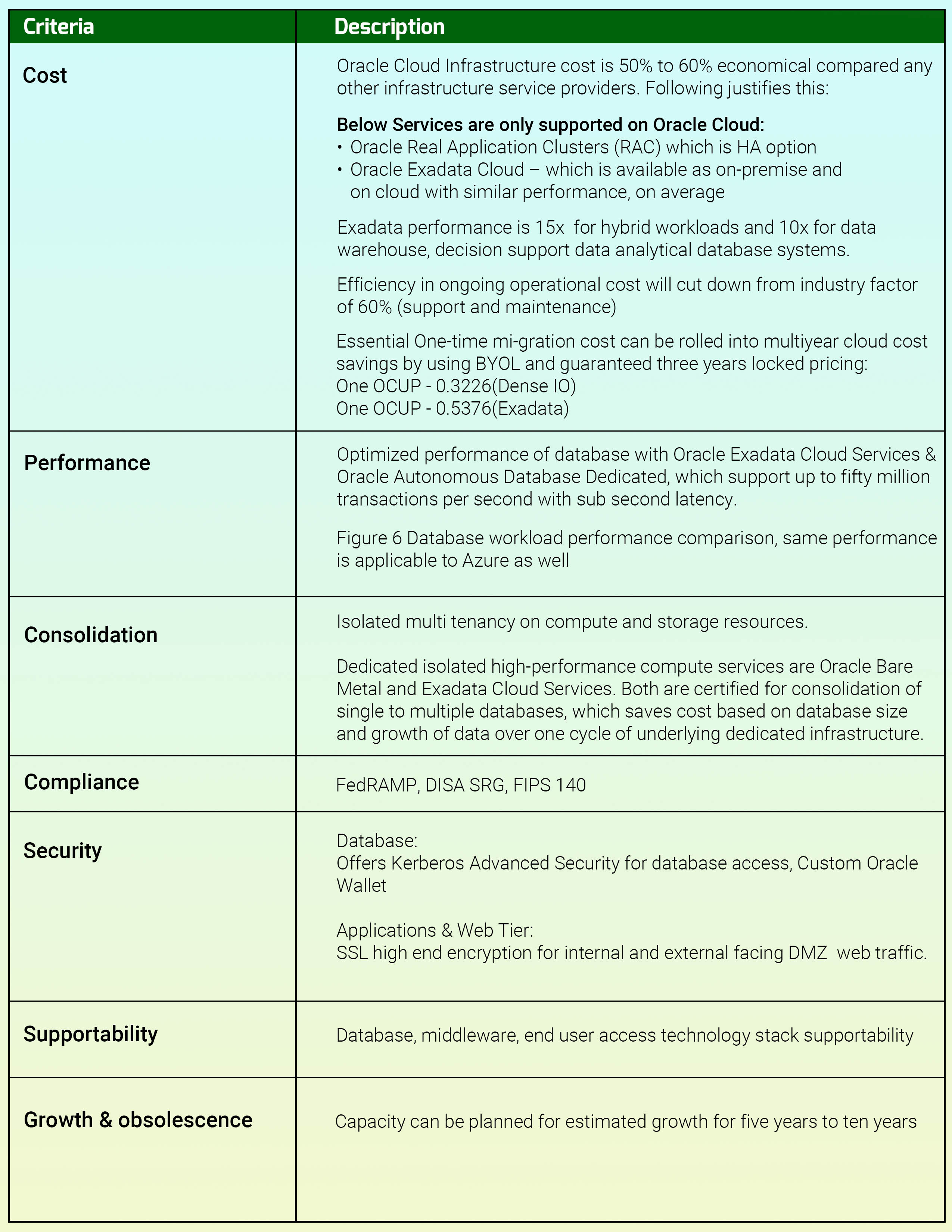 Second best option: Hybrid Cloud (Oracle + Azure)
Hybrid Cloud Architecture is a combination of multi-cloud low latency connected and certified deployment by cloud vendors, and since the June 2019 partnership between Oracle and Microsoft Azure, this
second hybrid alternative
has emerged. The following illustration demonstrates a hybrid oracle azure connectivity diagram.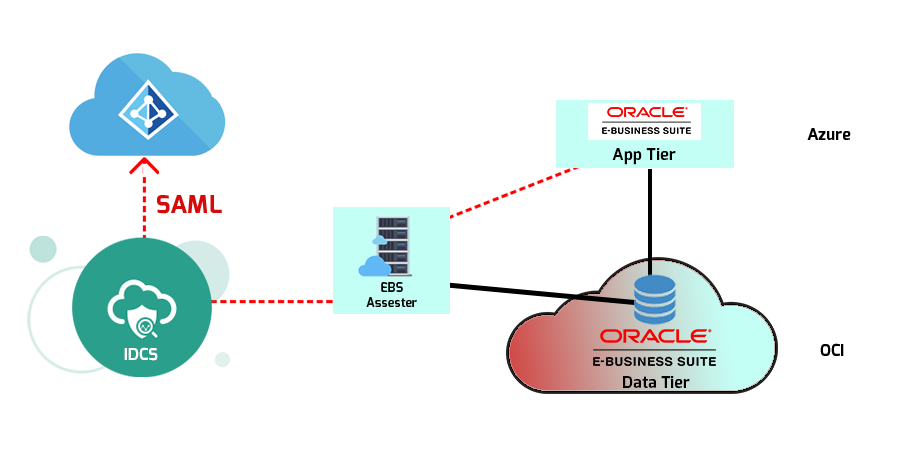 Services Orchestrated in below diagram are :
Database Services on Oracle Cloud – Oracle DBaaS (Database as Service)
Applications on Azure Compute Services – PaaS Services (Application and Application Storage)
Cloud Interconnect between Azure and Oracle Cloud
IDCS
: IDCS is oracle identity cloud services
SAML
: Security Assertion Markup Language (
SAML
, pronounced SAM-el) is an open standard for exchanging authentication and authorization data between parties between an identity provider and a service provider
EBS Asserter
: EBS Asserter is a java application sitting on top of EBS SDK (software development kit), which runs on top of the WebLogic Server. This component is an integration point with IDCS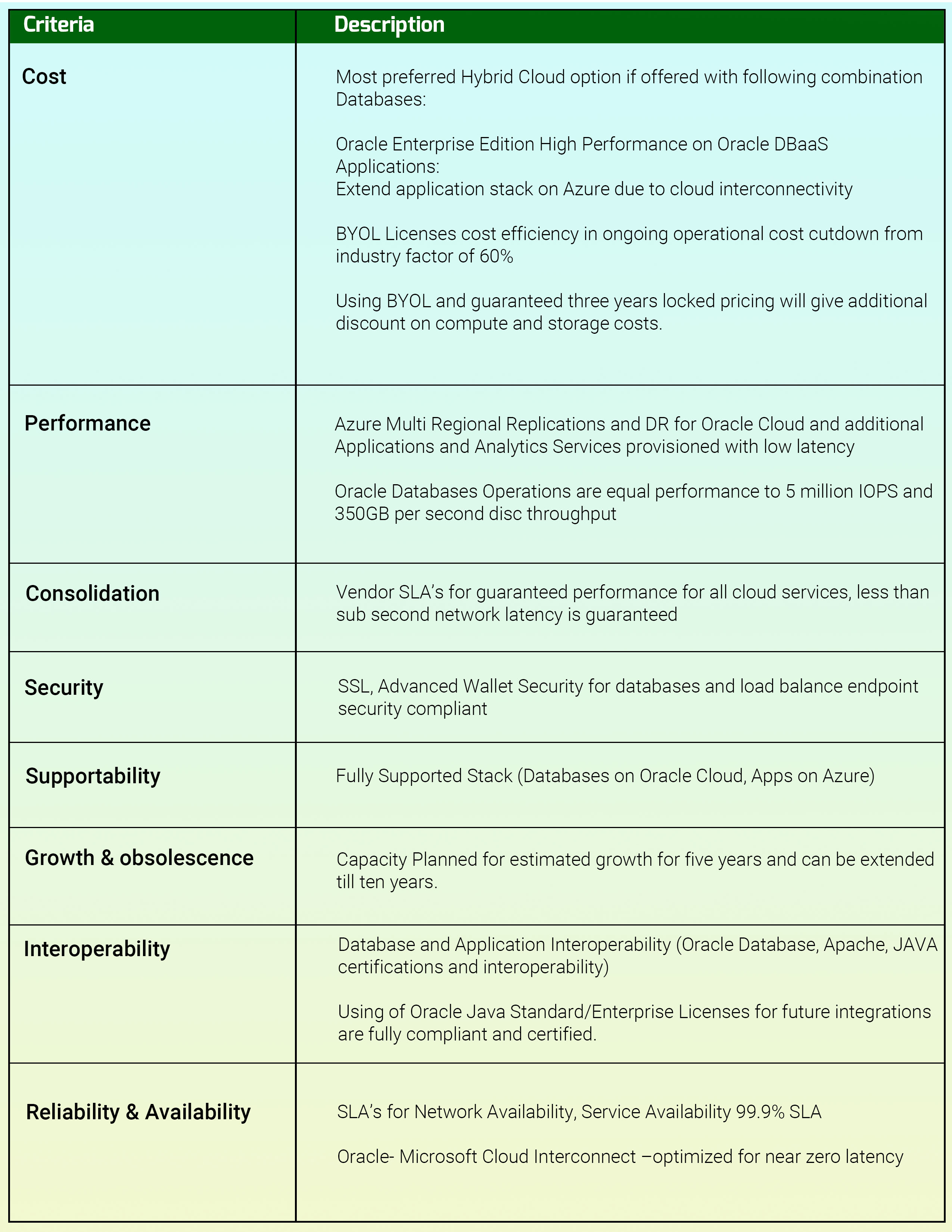 Other Option 1: AWS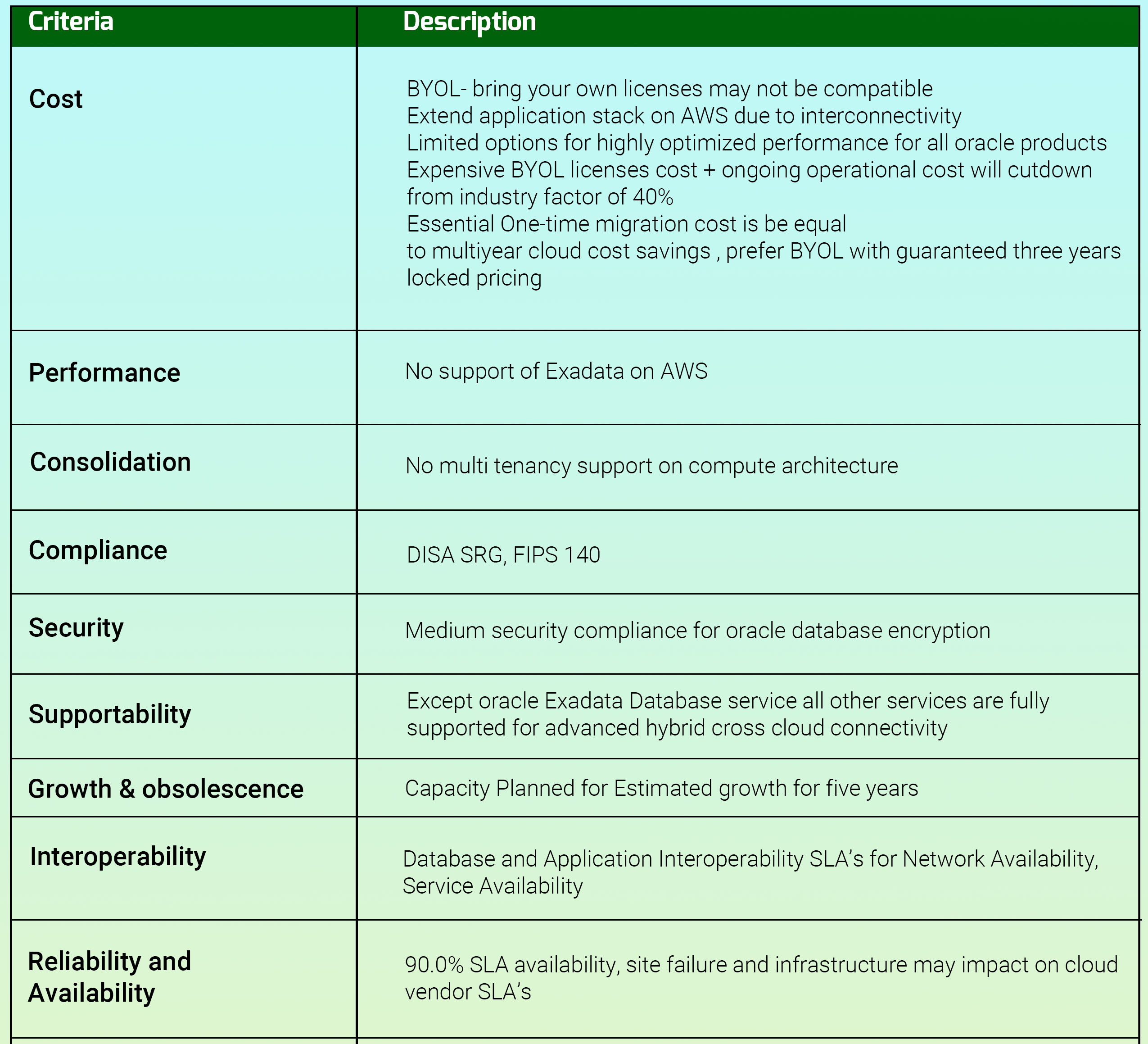 Other Option 2: Microsoft Azure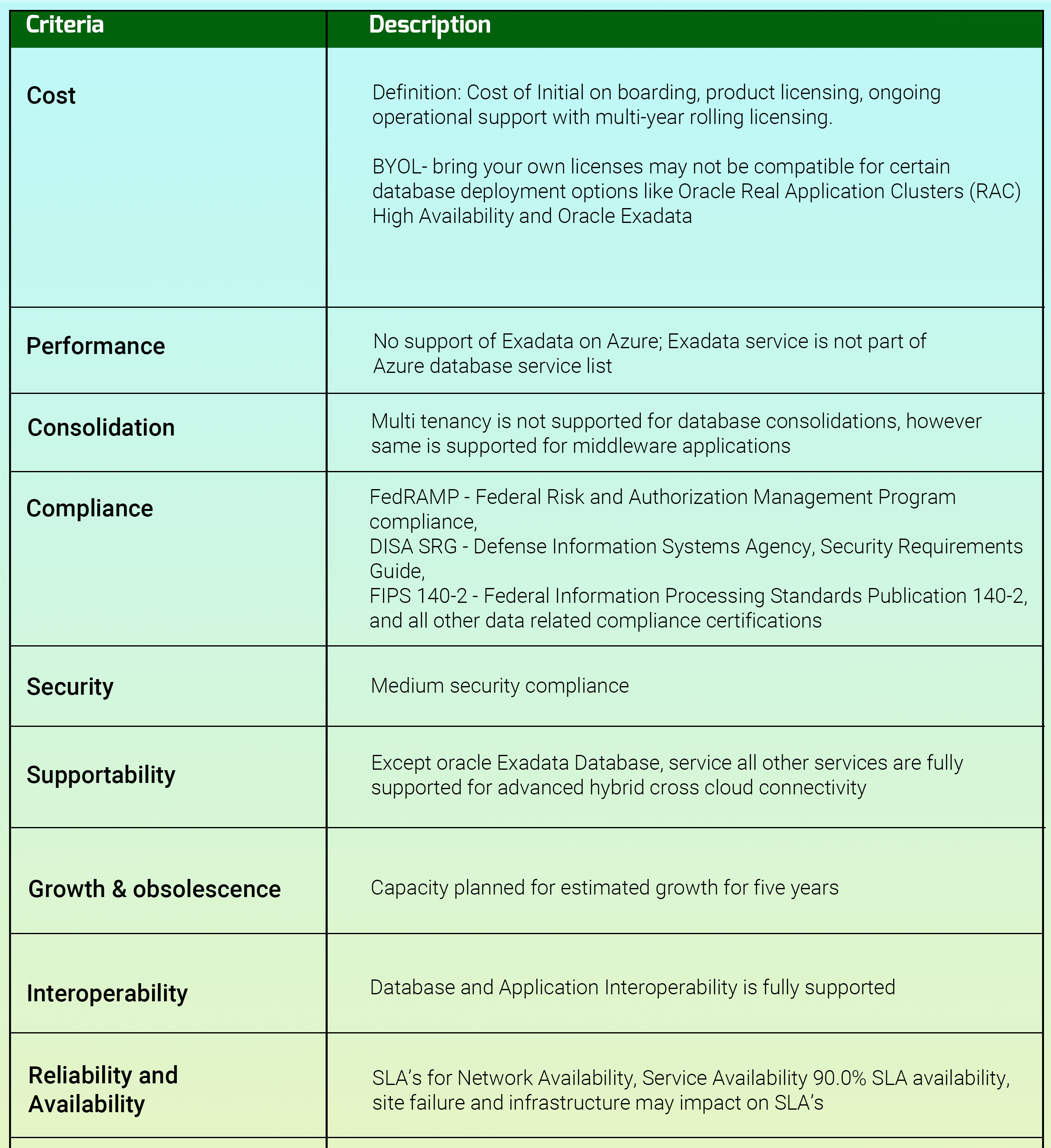 Reference:
https://azure.microsoft.com/en-us/solutions/oracle/