Oracle's tenacious acquisition of PeopleSoft back in 2003-04, which lasted more than 18 months, was a clear indication of its future planning – the database business company aspired to become the Microsoft of corporate database centers and was not taking no for an answer.
Infolob observes that in the past decade and a half, Oracle has harnessed PeopleSoft admirably. Today, tens of thousands of organizations utilize it daily to manage their finances, human resources, sales, and customer relations. Why? Following are five key benefits of PeopleSoft: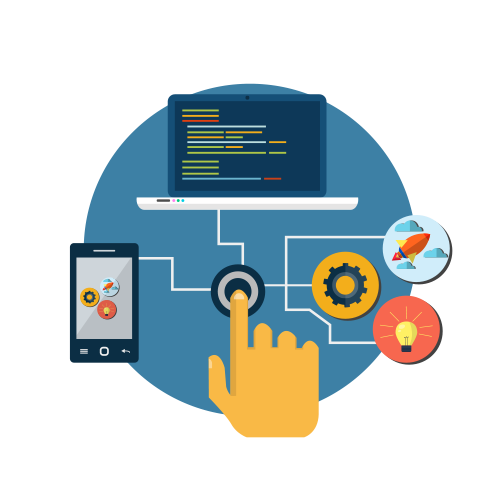 A full suite of integrated applications for all requirements
Ideal and affordable for organizations of all sizes and domains
Customizable to solve complexities triggered by changing workforce
Aids decision making with data-based insights
Now available with first-of-its-kind Oracle Autonomous Database Dedicated to addressing all scalability, security, and regulatory compliance issues.
Moreover, Oracle is tirelessly committed to support and invest in PeopleSoft solutions indefinitely, which means assurance for its existing and prospective customers to lay their organizational plans on this holistic platform. The 2019 agreement between Oracle Cloud Infrastructure and Microsoft Azure is another indication of a prosperous future of PeopleSoft.
Why PeopleSoft with Oracle Cloud?
PeopleSoft has come a long way since Oracle acquired it, upgrading itself continually with contributions from its user community. And, although each member of this PeopleSoft user community implements the platform uniquely, a lot is common in terms of routine maintenance, enhancements, patchwork, and extension and integration of applications. Oftentimes, maintenance activities such as migration, refresh, and backup and restore are hindered by the lack of automation, inconsistencies in configuration, and security protocols.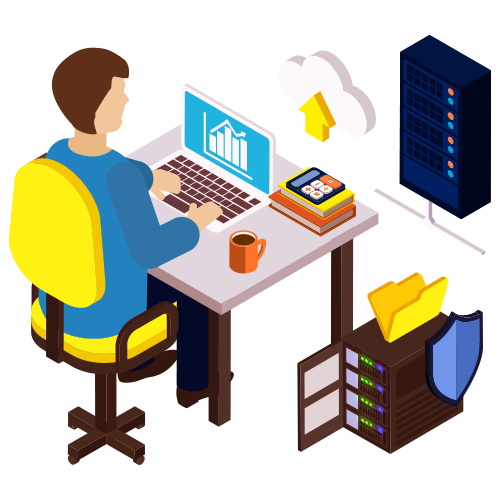 PeopleSoft with Oracle Cloud streamlines maintenance activities with its two offerings: Oracle Cloud Infrastructure as a Service (IaaS) and Platform as a Service (PaaS). These offerings, chosen by organizations based on the number of IT resources they are willing to invest in, reduce administrative overheads, improve response times, eliminate manual errors, automate pre and post-maintenance activities, and provide insights on performance and capacity.
For organizations contemplating PeopleSoft with Oracle Cloud, Infolob highlights three benefits that will justify the decision:
Swift deployment – In on-premise environments, deployment of new instances in PeopleSoft may require days, weeks, or even a few months, depending on resource and infrastructure availability. PeopleSoft with Oracle Cloud enables swift deployment by using Oracle Cloud Marketplace pre-built images of PeopleSoft applications to construct new PeopleSoft instances. Additionally, customers can store the images of their baseline code, security walls, and configuration to momentarily deploy new PeopleSoft instances on Oracle Cloud.
Easy backup and restoring – Tools such as Oracle Recovery Manager (RMAN) or customized scripts are partially adequate in generating reliable backups for when the restoring needs arise, further challenged by the requirements of disk space, offsite storage, and servers. PeopleSoft with Oracle Cloud facilitates subscription of Database Backup Cloud Service that can be configured for backup without hassle and overcomes additional storage requirements.
Robust monitoring – Unifying DevOps is crucial to sustain a profitable production and development ecosystem. PeopleSoft with Oracle Cloud accomplishes this very well by Oracle Management Cloud and Oracle Application Performance Monitoring Cloud Service. Once set up, Peoplesoft users can comprehensively monitor all operations in real-time (configured notifications) as well as auto-discover instances.
Moreover, PeopleSoft with Oracle Cloud, users stand to ripe the benefit of automated production refresh via easy production instance snapshotting. Within a few minutes, an Oracle Cloud Portal can snapshot the entire instance, which can then be used to create new development or testing instances.
Value Proposition of PeopleSoft with Oracle Autonomous Database Dedicated
We have already seen the benefits of E-Business Suite with Oracle Autonomous Database Dedicated, and Infolob strongly recommends the same with PeopleSoft. PeopleSoft with Oracle Autonomous Database Dedicated is revolutionary because it aspires to overcome the challenges of setting up a data warehouse, and then maintaining it.
Oracle's new Autonomous data warehouse facilitates an IT novice businessperson to go online and order a data warehouse that is self-driving, self-securing, and self-repairing. It does so by leveraging the power of artificial intelligence (AI) and machine learning. AI enables autonomous database to tune, upgrade, and patch itself even while running, and machine learning educates it to fulfil similar requirements in the future all by itself without needing a direction from an IT professional.
PeopleSoft with Oracle Autonomous Database Dedicated is an upgrade to the standard version, designed specifically for users seeking greater security, isolation, and strict compliance of regulatory policies installed for data privacy. Following is how Infolob suggests the deployment:
Database
Deploy Oracle Autonomous Database – PeopleSoft OTLP Database
Middleware
Oracle WebLogic on Oracle Cloud Compute Service
Oracle Kubernetes Engine (OKE)
Access
Oracle Service Gateways
Oracle Load Balancer
Hybrid
Additional Web Tier can be deployed on Azure Compute with Azure AD plus Oracle FastConnect
With the agreement announced in June 2019, Microsoft Azure and Oracle Cloud Infrastructure are now interoperable. This means database administrators can now migrate and run mission-critical enterprise workloads simultaneously across both the platforms. The users of enterprise applications such as PeopleSoft, E-Business Suite, Oracle Retail, JD Edwards Enterprise One, and WebLogic Server stand to benefit from this agreement.
About Infolob
Infolob Solutions, Inc. is an Oracle Platinum Partner, Cloud Standard, with a decade long experience in providing IT solutions to the public and private sector, and particularly excels in the product certification described above.