Middleware and Integration
Solve the new-age data integration needs for the cloud, on-premise, devices, and more with Infolob's integration solutions based on APIs, microservices, application networks, and integration platform as a service (iPaaS).
EVOLUTION OF MIDDLEWARE/INTEGRATION

With the proliferation of devices and IoT and organizations moving increasingly towards cloud infrastructure, enterprise integration has evolved fundamentally. The data needs have become more sophisticated. Organizations are adding dozens of new business applications regularly to meet the diverse needs of a digital and dynamic business. With this in mind, we truly believe in the strategy of creating an application network to solve the new integration challenge.
See how Infolob helps you easily migrate from legacy applications to the Oracle HCM Cloud so you can streamline your operations and stay current with the times.
SAMPLE APPLICATION NETWORK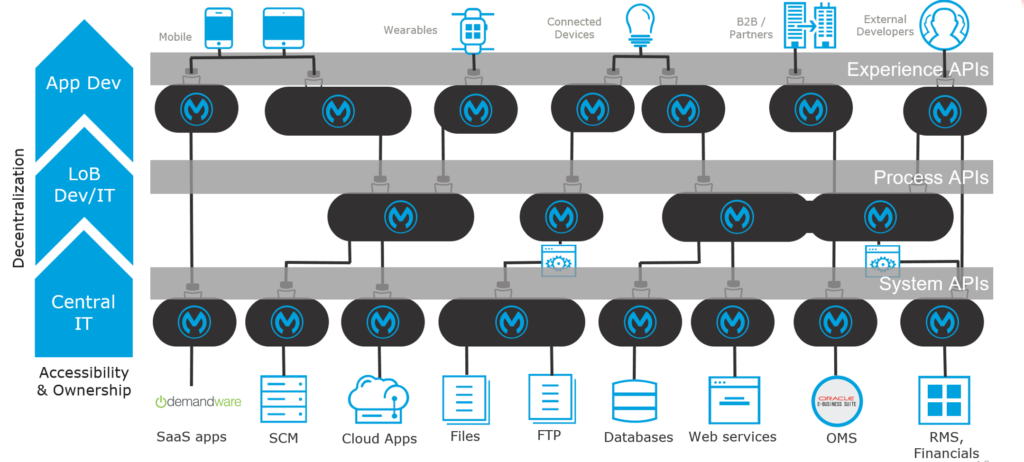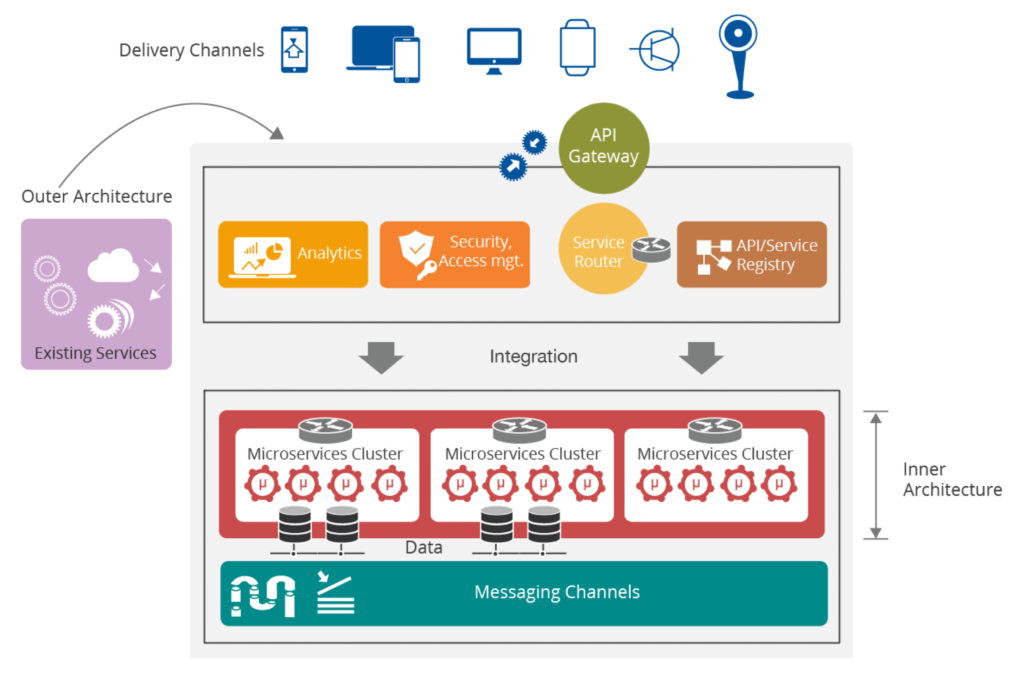 Integration Strategy Assessments
We provide a blueprint to guide your integration agenda, which includes how to get to your desired state architecture, a product fit and technology plan, and an implementation plan with clear milestones to achieve.
Infolob provides a full-fledged implementation of your integration product. We have firm partnerships with MuleSoft, Dell Bhoomi, Informatica, and Oracle to get your integration product in place effectively.
For your existing/ongoing integration needs, Infolob provides continuous managed services to avoid any potential pain points and problems.
"We are proud to partner with MuleSoft to bring you the high quality service you deserve!"
Contact us at engage@infolob.com with any questions or to get started on your Middleware and Integration journey!
Want to get some Infolob perspective? Check out our blog!