A smart supply chain differentiates a local player from a global one. Oracle IoT Applications can help.

Creating a product with voluminous and/or recurring demand is the first step toward establishing a successful manufacturing business. The second step, which often obstructs a profitable territorial business from expanding horizons and emerge as a titan of an industry at the global level, is to construct a robust and efficient supply chain.
A robust supply chain means relaying of the product to its intended end user in the swiftest manner. This yields numerous benefits such as lower operating cost, enhanced customer experience with on-time delivery, and regulatory compliance (more on this below).
The Internet of Things (IoT) is paving way to a supply chain created atop intelligent things. These intelligent things and objects connect to a network and share data that is analysed, and actionable information is deduced. Plant operation monitoring, predictive asset maintenance, and fleet monitoring are some common use cases of IoT restructuring enterprise operations.
The complexity of a supply chain is invariably caused by the number of touchpoints between the manufacturing unit and the end user. An intelligent supply chain leverages IoT devices and computing technologies such as blockchain, big data, and artificial intelligence to implement transparency across all touchpoints and offer the following four business benefits: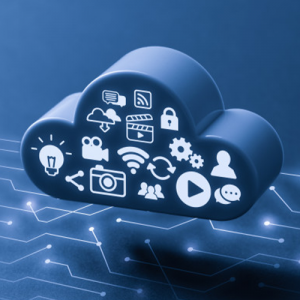 Real-time end-to-end supply chain visibility – Intelligent devices generate information tracking the status of goods moving through multifarious logistic service providers. Both manufacturers and suppliers gain real-time visibility on the positioning of each container of goods during transshipment, which means efficient planning of further transportation until the product reaches its end user.
Reduced paperwork and Smart Contracting – Particularly for a supply chain that expands beyond cross-borders, bureaucracy and paperwork cause significant delays. IoT amalgamated with blockchain streamlines international payments and contractual agreements that are often subject to location-based regulations. Smart contracts enable different parties to pre-program defined events and process a transaction autonomically.
Abiding Regulatory Compliance – Industries operating under stringent and continually changing government regulations, such as pharmaceuticals and food and beverage, are empowering their supply chain with IoT to create evidence of abiding every law of a land. For instance, a smart IoT supply chain generates credible data on controlling temperature ranges for products prone to atmospheric deterioration and shipments mandatory to be made during a defined time window.
Data Dashboards to Derive Decisions – An IoT supply chain ecosystem benefits stakeholders in terms of leveraging modern analytical technologies such as big data, artificial intelligence, and machine learning over datasets created by in-house as well as third-party data sources. Consequently, decision making is optimized with data-based knowledge on changing consumer demand, possible trends, hidden opportunities of efficiency enhancement, and regulation compliance over a complete distribution network.
Industry 4.0 Megatrend Meets Oracle Supply Chain Cloud with IoT Applications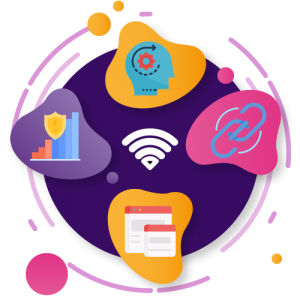 While Oracle Smart Connected Factory tools meet the needs of manufacturers to enhance production operations, Oracle IoT applications aspire to improve profitability with a supply chain that is driven by the data derived from real-time monitoring of each asset, fleet, production module, and worker.
The five Oracle IoT applications for the supply chain, bulleted below, help to create a digital supply chain with striking ability to identify issues and opportunities, and save on errors and delays:
IoT Asset Monitoring Cloud
Manage assets remotely and round the clock
Identify possibilities of equipment breakdown and reduce unplanned downtime duration by predictive maintenance or pre-ordering replacement equipment
Leverage key performance indicators (KPI) to adjudge and control asset health, utilization, and availability
Integrate with Oracle inventory cloud, service cloud, product management cloud, and asset lifecycle management
Improve uptime and extend asset life
IoT Production Monitoring Cloud
Seamless integration of smart connected factory with digital supply chain system not only leads to best-in-class production assessment but also aids to scaling up and down of individual production module
IoT Fleet Monitoring Cloud
Gain real-time fleet visibility across the whole supply chain ecosystem, including individual vehicle positioning, status, and operational health
Improve estimated time of delivery by reducing delays and earn customer satisfaction with on-time or early delivery
Create geo-fences and generate automatic alerts on shipment delays, vehicle breakdown, and compliance information on vehicles in transit
IoT Connected Worker Cloud
Achieve optimal worker safety and regulatory compliance besides tracking worker health, location, and instances of safety violation
Support wearables
Identify patterns pertaining to incidences and their correlation with environment, equipment, and personnel data
Gain insights on worker KPIs; increase efficiency and utilization
Service Monitoring for Connected Assets Cloud
Initiate proactive customer service right after product delivery or scheduled onsite maintenance without customer involvement
Prebuilt digital thread for service automation complements existing support channels by introducing a differentiated experience
Leverage user-friendly modern analytics interfaces optimized with machine learning and artificial intelligence
Conclusion
A robust supply chain is paramount for a manufacturer aspiring to expand business horizons beyond a confined territory. To be a multi-state or an international player, establishing an efficient supply chain is as essential as creating a product with adequate demand. Oracle Supply Chain Cloud offers various IoT applications that ideally match the requirements of a smart supply chain.
Contact Infolob today to learn how we can help you implement cloud-based smart supply chain with Oracle IoT applications and modern computing technologies such as big data, blockchain, and artificial intelligence.