Cloud service providers (CSPs) need to upgrade how the cloud is delivered, functioned, and consumed. And they can do it by simply focusing on the following areas:
level of control they afford to the customers
distinct proximity to existing workloads/applications
level up to which the CSP has embraced multi-cloud by paving the way for it through interconnectivity and ease of use
Bearing this in mind, in the recently held Oracle CloudWorld 2022 – Oracle revealed their plans for the future of the cloud and announced Oracle Cloud Infrastructure's distributed cloud built to assist workload deployment in truly multicloud environments. Oracle's distributed cloud further aims at addressing regulatory, business, and performance requirements frequently overlooked by public cloud vendors.
Advancing Multicloud with OCI's Distributed Cloud
To bridge the gap between a multicloud and an organization's effortless journey to fully leverage it while also meeting the due requirements, Oracle has heavily invested in interconnectivity and interoperability with various cloud vendors.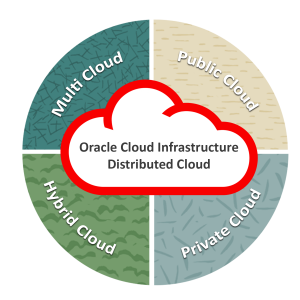 Following are a few outcomes of the project.
Oracle MySQL Heatwave on AWS: Once an exclusive Oracle flagship is now also a fully Oracle-managed open-source database service ready for deployment in multiple clouds for transaction processing, analytics, and ML workloads. It features a groundbreaking in-memory query accelerator called 'HeatWave' that is proven to perform 6.5-times faster than Amazon Redshift at half the expense, 7-times faster than Snowflake at 1/5th of the price, and 1,400 times faster than Amazon Aurora at again half the cost. This service is available on OCI, AWS, and Azure.
Oracle Database Service for Azure: Again, an Oracle exclusive and the world's most preferred database – now also available as an Oracle-managed service for Azure users via seamless provisioning and operation of high-performance database services in OCI. It combines high performance, high availability, and autonomous database management for applications in Azure. Oracle Database Service for Azure is also compatible with Oracle Exadata Database Service, MySQL Heatwave, Oracle Autonomous Database, and Oracle Base Database Service.
Atop that is Azure-like experience and supervised deployment with metrics, service management, and events put together with Azure. Also featuring direct, low-latency connectivity coupled with zero-cost collaborative support from Azure and Oracle.
Oracle Interconnect for Azure: Time for a highly improved, secured, and integrated low-latency cross-cloud experience between Oracle Cloud and Azure. Getting rid of the gap, the interconnect between OCI and Microsoft Azure yields less than two milliseconds of latency. Oracle Interconnect for Microsoft Azure is made available across 12 Oracle Cloud Regions. Furthermore, absolutely zero data ingress/egress charges are levied on users to boost dramatic cost savings. Plus, collaborative support from teams at Oracle and Microsoft.
Multicloud Essentials: Multicloud solutions with Oracle Cloud Infrastructure's distributed cloud unify resources across clouds. This includes the management and observability services integrating resource management across CSPs. Whereas integration services link applications and orchestrate workflows spanning multicloud and hybrid environments.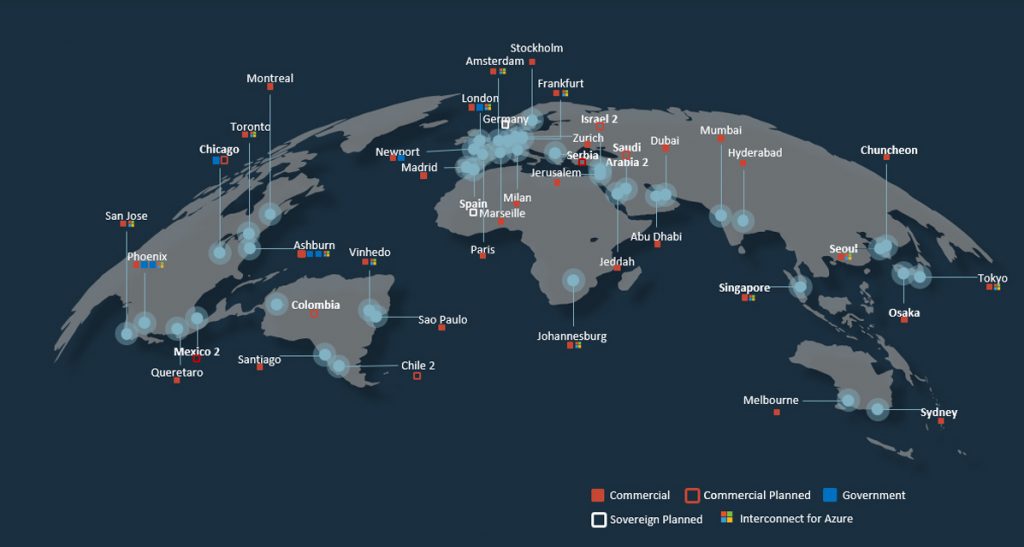 Oracle Cloud Infrastructure's Distributed Cloud Empowers Hybrid Environment
Only a true transformation enabler fathoms that modernization comes at different paces and preferences. Undermining a business solely because it seeks a steady and sometimes limited cloud adoption is flawed. To prove it, Oracle Cloud has been offering the following:
Oracle Exadata Cloud@Customer (ExaCC): This mainly translates to Oracle Exadata running on fully-managed Oracle Cloud Infrastructure in your organization's data center for Oracle Database workloads. Yet, despite being a full-scale public cloud service, ExaCC accommodates data residency, industry-leading performance, ease of use, and cost containment.
Oracle Autonomous Database and Oracle Exadata Database Service: An integrated, OCI-managed, self-sufficient software and hardware solution that features autonomous management, cost-efficiency, enhanced security, data residency, database performance, scalability, consolidation, and more.
Edge Infrastructure (Oracle Roving Edge): Fully Oracle-managed infrastructure on durable devices that relays compute/storage services outdoors (outside the data center). Aimed at enabling top-rated, high-performance, and highly economical cloud services for remote environments – all while also embodying form factors like a standardized user experience.
Oracle Compute Cloud@Customer: It allows you to capitalize on cloud automation and cost efficiency via heavily-optimized Oracle Cloud Infrastructure compute/storage resources – yet again, inside your data center. The platform uses leading-edge technology to run your legacy and modern applications while offering compatibility with easy data transportation required for scale. Combined with ExaCC, the Oracle Compute Cloud@Customer can co-create one of the most competitive hybrid cloud environments safeguarding critical data and ensuring data residency.
What does OCI's Distributed Cloud Mean for Public Cloud?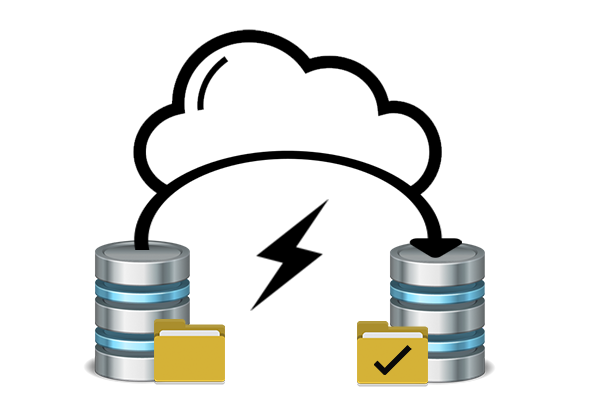 Oracle Cloud Regions: A virtually-fenced, high-performance, cost-optimized cloud platform for any workload – delivered out of the 40 Oracle Cloud Regions across 22 countries. This contains over a hundred market-leading cloud services and Oracle Fusion Cloud Applications. Oracle Cloud Regions is exclusively compatible with commercial, US government, and UK government use cases.
Sovereign Cloud Regions for EU: Oracle is set to announce the sovereign cloud regions for the European Union next year in 2023. Both public and private sector players inside the EU's jurisdiction can harness the new OCI sovereign cloud regions for hosting data and applications that are sensitive, highly regulated, or pose strategic regional significance. Although customer data always stays in the selected regions, OCI's sovereign cloud expands this practice by barring operations and customer support tasks to EU citizens. The sovereign cloud regions are also formulated to additionally empower users to exhibit alignment with relevant EU regulations and suggestions.
Distributed, yet Dedicated Cloud by Oracle Cloud Infrastructure
Oracle Cloud Dedicated Region: An entirely-managed, full-blown, independent cloud region delivered in a customer's data center – featuring a futuristic software/hardware solution. This includes the universally available or standardized service, support, and billing with zero up-front capital investment. Data residency and low-latency capabilities also remain intact.
Oracle National Security Regions: Oracle National Security Regions (ONSRs) introduces Oracle Cloud to safeguard critical government networks and bolster highly-classified workloads, user accreditations, and compliance demands that transcend the traditional, internet-connected sovereign cloud regions. ONSRs are conceived and realized to foster mission continuity with high-availability architectures running in multi-region, multi-cloud configurations.
Oracle Alloy: And lastly, an out-and-out cloud infrastructure platform that fosters Oracle partners like INFOLOB to provide expert OCI and customized cloud services, directly to their exclusive customers. Oracle is no more responsible for the delivery or experience of the services. What is the advantage? We have a detailed article on the pros and cons of Oracle Alloy. Check here.
All the developments in the Oracle Cloud Infrastructure point to only one direction – the cloud is already setting the benchmark for change. And businesses that are on board with Oracle's distributed cloud philosophy and capabilities will dominate the decade. Meanwhile, we at INFOLOB ensure that our expertise proves fundamental to the change. Who we are? Explore our About Us page, or write to us at: info@infolob.com. Queries are invited.