Every company is a technology company – because everyone's success invariably boils down to how well they leverage technology to:
Engage and satisfy customers,
Manage capital and workforce,
Enhance products and production,
Sustain a supply chain, and/or
Market their brand name.
And when technology is so paramount for success – choosing the right technology provider becomes mission-critical. Oracle is a legendary technology provider with the uniqueness that it holds prominent shares in the business apps market along with an on-premises and cloud infrastructure portfolio second to none. Moreover, we at Infolob believe Oracle Autonomous Services are marvels of modern machine learning that will pioneer a new generation of 'safe' business computing in the current times with rapidly increasing cases of security breaches.
With more than 400k customers, Oracle recently proposed a potential gamechanger in the cloud marketplace in the form of Oracle Support Rewards. Essentially, Oracle Support Rewards program incentivizes the users of Oracle databases and other software to shift their workloads to the Oracle Cloud Infrastructure (OCI). Additionally, it makes a compelling case for those using other cloud providers to shift to OCI and reduce their Oracle support services fees. The more you use OCI, the less would be your Oracle tech software license support bill, even possibly zero.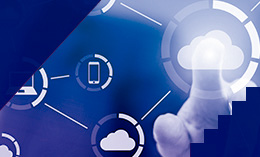 Example: If your yearly Oracle support fee is $1 million and you consume $4 million of OCI, then the support fee will be completely waived off.  Also, if you have Unlimited License Agreement (ULA), then the savings can go up to 33%, which is above the regular volume discounts you will get from OCI. It will benefit anywhere between 25% to 33%.
Oracle Support Rewards: Eligibility, Availability, and Applicability
Oracle Support Rewards program offers additional value to Oracle's on-premises software customers who also use Oracle Cloud Infrastructure services. They earn support rewards depending on their usage of OCI services, which is then made applicable as a type of payment for both Support for Oracle Technology Programs and Software Update License.
Eligibility: Customers running Oracle's on-premises software are qualified for Oracle Support Rewards upon entering a new Universal Credits order and starting to consume OCI services. Unfortunately, the Oracle's Free Tier, Proof-of-Concept, and Pay-As-You-Go customers for OCI, along with the subscribers of Oracle SaaS are not currently eligible for the program.
Availability: Oracle Support Rewards is out of the box available in all Oracle regions, however, with the exception for US Public Sector.
Applicability: BYOL (abbr. Bring Your Own License) services on the Oracle Universal Credits Model (UCM) Rate Card are applicable, however, not the Oracle applications support. Customers may have to contact their representative for cloud applications about the possible incentives, separately.
Oracle Support Rewards: Everything About the Accrual
Oracle Support Rewards are accruable by simply using any of the majority of OCI services, which is then made available as a type of payment against any open, Oracle technology programs support invoice for on-premises resources. However, several third-party based OCI services, including Microsoft, VMware, and Oracle Cloud Marketplace are ineligible. Oracle Cloud@Customer users can also take advantage of the new support rewards program, however, discounting the base rack subscription.
Support Rewards Accrual Rates: The accrual rates for Oracle Support Rewards are varied. As for Unlimited License Agreement (ULA) customers, the support rewards are accruable at 33%, meaning $0.33 for each $1.00 of OCI usage. Whereas, for rest of the customers, it is set at 25%, translating to $0.25 for each $1.00 of OCI usage. Note: Oracle includes UCM usage at ULA rate for customers with a combination of ULA and non-ULA.
Scope of the Oracle Support Rewards: Not only the Oracle applications, but Support Rewards is accruable for any workload incurring paid consumption of any of the OCI services (exceptions mentioned above). The list of beneficiaries of the program also include customers with resold UCM, and those with technology licence support renewed through an Oracle Support Renewal Partner after authorization.
Oracle Support Rewards: Calculation, Validity, and Redemption
The Oracle Support Rewards are credited and calculated on a monthly OCI service consumption basis, aligned with the customers' Oracle Support Rewards accrual rates. Available from the early fall of 2021, OCI customers will be able to access their Support Rewards in the OCI console below "Account Management" and "Support Rewards."
Calculation: By multiplying the [net cost per unit] x [usage) of eligible OCI services, customers can get their total monthly consumption. Net cost per unit is pre-stipulated in the order Rate Card, or accessible in the Oracle Cloud Console.
Validity: The accrual of the Oracle Support Rewards begins as soon as the services period for a new order is live.  The validity period of the Oracle Support Rewards is 12 months from the date of deposit in the customers' Rewards account. If left unused by the end of the twelfth month, the Support Rewards stand expired. For instance, a reward accrued/deposited at the end of January 2021 will expire at the end of January 2022.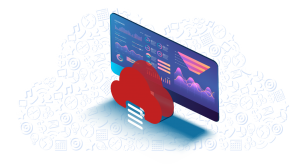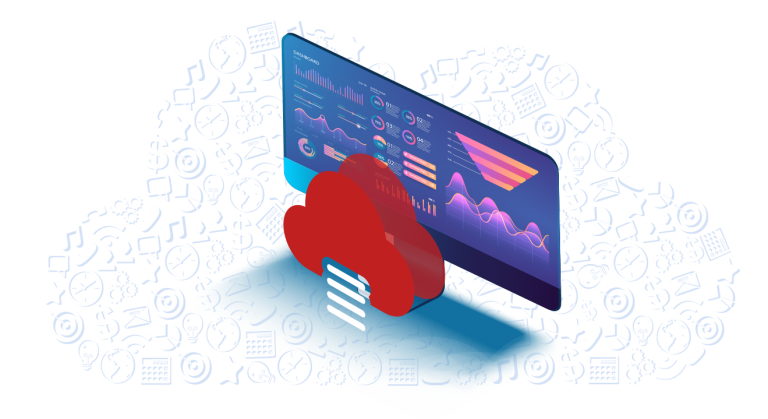 Redemption: For now, all rewards accrued before November 2021 are to be accumulated/credited into the customers' Rewards account, and only made available for redemption from November 2021 up to the next 12 months. From the same time onwards, the program will also attain the monthly basis for redemption as for accrual.
Oracle Support Rewards: Other Possible Use Cases, Limitations, and Miscellaneous Components
Consumption Overage: To begin with consumption overage, as made evident in the FAQs for Oracle Support Rewards, there is no reason for it be considered outside the normal consumption criteria. 
Limitations on Oracle Support Rewards: There are absolutely zero limitations on the size of rewards accruable by a customer.
Taxation: The Oracle Support Rewards is only applicable on the pre-taxed amounts in the support invoices.
Cash-outs: Unfortunately, the program only allows for paying the invoices associated with Oracle Technology Programs and is unexchangeable for any other form of credit.
Order of redemption: Oracle Support Rewards are redeemable in the order they are accrued/credited to a customer's account.
Validity extension: Unfortunately, the validity extension on the Oracle Support Rewards is unavailable.
For older support invoices: Finally, customers can only apply the Oracle Support Rewards to their invoices that are a maximum of 30 days past due date.