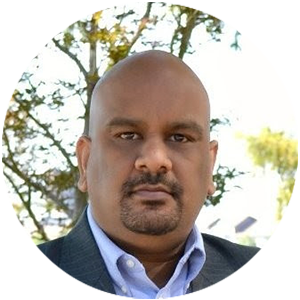 VP, Human Resources, North America
Raghu Bhupathiraju is a dynamic, seasoned, and solutions-driven business person with over two and half decades of experience in IT Operations, Project and Program Management, Resource Management, Business Development, and Service Delivery – across the United States and in the Middle East. Raghu stands profoundly equipped with specialized knowledge of IT Support, particularly in the sub-divisions of IT Infrastructure Management, Deployment, and Project Management.
In the Service Delivery domain, Raghu attributes exceptional business acumen to formulating and implementing robust business and disaster recovery plans for avoiding any unwarranted impact on its continuance. Furthermore, he possesses valuable insights, keen analytical skills, and time-tested team approach to implement best practices while he adeptly works through high pressure environments, strict deadlines, and multiple deliverables. Metamorphosing start-ups into profitable ventures in short periods is Raghu's forte.
Currently, he serves as the Vice President of Human Resources for Infolob Solutions Inc.