Why Choose Oracle BlueKai Data Management Platform
Before diving into Oracle BlueKai Data Management Platform, let us prepare the ground with a context. Data economy, along with hyperconnectivity, is a reality today. And, so are the increasingly intelligent businesses that take advantage of the big data for tactical decision-making across resource planning, product development, advertising and marketing strategy, operation streamlining, demand and supply chain forecasting, workforce and customer satisfaction, and even for making productive sitting arrangements in workspaces.
In short, every modern business is registering organic growth across brand equity, product differentiation, competitive advantage, customer acquisition, revenue generation, etc., only by being data-driven.
What is Oracle BlueKai Data Management Platform?
Oracle has a comprehensive set of resources for carving all aspects of the modern, intelligent business out of a regular, slow-moving organization. However, particularly for advertising/marketing, enterprises get the Oracle Bluekai Data Management Platform—best in industry, cloud-based, big data platform—widely utilized by major industries for customizing their online and offline, cross-device marketing campaigns via enormous, actionable, and insightful information pertaining to the targeted audiences.
With Oracle Bluekai Data Management Platform, enterprises integrate and activate proprietary / big data for implementing campaigns across online advertising channels. It enables them to run highly customized and context-smart advertising for engaging and influencing relevant audiences. Moreover, Oracle BlueKai lets enterprises optimize expenditure across programmatic advertising via the web and social network.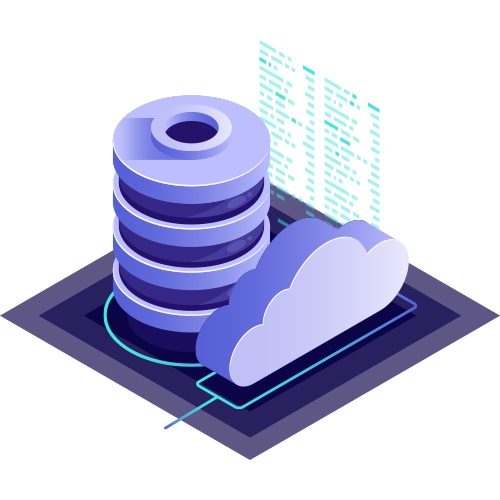 Features – Oracle BlueKai Data Management Platform
Advertising Data Integration: The Oracle Data Management Platform allows enterprises to assemble data from as many sources they need and make use of it. This includes the capabilities of:
First-party online, cross-device and offline data ingestion
Categorizing and arranging data into targetable audience segments
Expanding audience reach via Oracle Data Marketplace
Enriching enterprise data with second- and third-party datasets.
Tracking data ingestion via reports also designed for the diagnosis and troubleshooting of problems
Demonstrating the number of times user profiles are discovered and categorized
Evolutionary view on the trending inventory
Efficient audience building: This feature of the data management platform is to effectively identify the right audiences for campaign target, and expand reach to the most suitable groups of customers. Implemented through:
Look-alike modeling for increasing the prospecting audience circle
Leveraging taxonomy permission tools for second-party data supply
Identifying classifications greatly related to a distinct audience via audience discovery reports
Finding new audiences or increase the parameter for target audience in on-going campaign planning for calibrating campaign performance
Oracle ID Graph for targeting across devices: This feature in Oracle DMP is effectively designed for customized and consistent cross-device marketing campaign delivery. It comprises:
Driving Oracle ID Graph led audience expansion via third-party data, throughout various marketing channels and devices
Employing a private ID graph to proliferate and ID linkage customer targeting for cross-device use case
Reach prospects across the web and the social network with the cross-device extension
Audience analysis: Oracle BlueKai Data Management Platform lets enterprises ensure that their campaigns are always built on the most recent information, by constantly refining their target audience. This feature incorporates:
Accessing actionable insights pertaining to target audience via the audience analytics reports
Prior to running impression, enterprises accessing the precampaign analytics to fathom the audience structure
Reviewing the served group of audience with the post-campaign analysis for ascertaining accuracy
Audience suppression reports for achieving desired buying experience by removing converters from campaigns
Online campaign activation: This feature is premised on the accuracy and customization capabilities of the data management platform, involving:
200+ collaborations across ecosystem, pre-installed in the BlueKai platform
Data-smart activation for empowering enterprises design customized experiences across advertising and marketing technology networks
Finally, the delivery reports that assist monitoring campaign execution for diagnosing and troubleshooting, as and when required, while further ensuring the user profiles are reached as planned
A quick run-through on the Oracle BlueKai Data Management Platform
The Oracle BlueKai Data Management Platform enables enterprises to make a sound use of the massive, pre-arranged data
Oracle BlueKai DMP helps businesses make sense of their own data through integration
BlueKai enables enterprises to engage ready-to-buy customers, and, steeply increases the conversion rate
With the help of insights, Oracle Data Management Platform supporting enterprises to rapidly improve their methods in marketing/advertising
Consequently, BlueKai also ensures optimal resource usage across campaigns
Hence, not merely data-richness, customization, integration, and accuracy, Bluekai helps enterprises with the complete customer acquisition journey.