Business Benefits of Running Oracle Applications and Databases on Oracle Cloud Infrastructure
Oracle technology is quite ubiquitous among organizations, either striving to sustain operations with abundant demand or aspiring greater shares in their marketplaces with innovative offerings. Apart from Oracle databases that have held the numero uno position among their competitors for decades,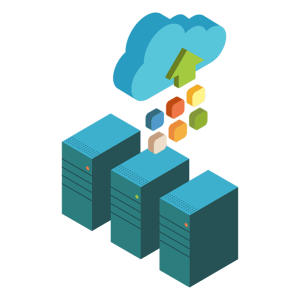 Oracle applications such as PeopleSoft, E-Business Suites, and JD Edwards are now utilized by tens of thousands of enterprises every day for IT purposes. However, most of these databases and applications continue to run on-premise or off-premise in a non-cloud infrastructure. This is a huge hindrance to progress, as well as an opportunity worth several million dollars depending on the business size.
Businesses are constantly pressured by the need to reduce capital expenditure while staying in-sync with the changing technology. Any application re-customization and changes to legacy workflows are difficult to achieve. In this scenario, Oracle Cloud Infrastructure (OCI) deserves exploration. OCI paves a way to Infrastructure as a Service (IaaS), which frees your focus off infrastructure forecasting, hosting and maintenance, and acquisition, and on to your core business. The services include storage, computing, networking, edge services, and identity management.
Following are five brilliant business benefits of running oracle applications and databases on OCI, and INFOLOB can help you reap each: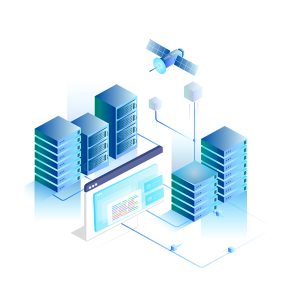 1.Swift Deployment,
2.Multi-tenancy Support,
3.Reduced Operational Costs,
4.Optimized Performance, and
5.Enhanced Security
1.Swift single-click deployment
OCI comes with one-click provisioning of the entire Oracle stack with automated lift and shift tool, overcoming error-prone and time-consuming manual installations. Customers can use Terraform in order to achieve an automated infrastructure built with an advanced topology that leverages next-generation technologies such as Exadata DBaaS, virtual machine (VM), and load balancers.
2.Unique multi-tenancy support
There are several advantages of multitenant architecture offered by OCI, including self-contained pluggable database (PDB) for each application, common operations performed at customer-created database (CDB) level, and shared memory and background processes, which means more applications per server and complements the VMs. One of the key features of Oracle's multitenant architecture is comprehensive isolation via a robust control mechanism – enabling protection from direct access to data files, preventing unauthorized admin access, and isolating resources.
3.Reduced OPEX
Oracle IaaS overcomes upfront investment on hardware and comes with the flexibility to modify services according to the requirements, which means achieving optimal subscription budget with proper future business planning. The pay-as-you-go feature allows for easy scalability, with dynamically start and stop options. Universal Credits, Oracle Cloud Services' flexible buying, and usage model provides for all existing and future Oracle IaaS and PaaS services over one simple contract; the two services can be interchanged at any time, without notifying Oracle. With experienced and innovative OCI experts at INFOLOB, business enterprises can save on space, power and cooling expenditure, hosting and colocation costs, and even on IT staff.
Additionally, in most cases, customers can transfer on-premise infrastructure to OCI for no additional cost.
4.Optimized performance
While most enterprise applications can be virtualized, some of those are more business-critical than others. For example, Oracle Database and E-Business Suite. These applications must exhibit optimal performance consistency, which is often absent from public clouds. Available as both virtual machine and bare metal, OCI's compute instances range up to 52 cores and 768 GB of memory, along with 51 TB of local NVMe storage capable of 5.5 million read IOPS and 2 million write IOPS.
5.Enhanced Security
Data is now new oil, which makes data security as paramount as homeland security. Otherwise, penalties are severe. In July 2019, Equifax agreed to pay $575 million as part of a global settlement with the Federal Trade Commission's Consumer Financial Protection Bureau and 50 U.S. states and territories as a penalty for failing to take reasonable steps to secure its network, causing a 2017 breach that affected 147 million people. A week later, the FTC announced Capital One's acceptance of data breaches into its network that exposed the personal information of 106 million credit card users across the U.S. and Canada. The severe penalty is anticipated once again.
Oracle cloud infrastructure comes with transparent data encryption and complies with multifarious regulations including the Health Insurance Portability and Accountability Act (HIPAA), the Payment Card Industry Data Security Standard (PCI DSS), the International Standard Organization (ISO), and the Service Organization Control (SOC).
Conclusion
To stay ahead of the curve, organizations resort to innovative technologies that help them procure new customers while serving existing ones optimally. Oracle Cloud Infrastructure (OCI) comes with striking benefits of easy deployment, multitenancy, reduced operational cost, and higher performance. Moreover, data breaches can have severe repercussions. OCI is an answer to all future scaling strategies of organizations and INFOLOB, with decade-long expertise in the field, helps its clients achieve the benefits seamlessly.