Oracle Cloud Gains New FedRAMP High JAB & DISA IL5 Accreditations
The recent FedRAMP High Provisional Authority to Operate (P-ATO) accreditations from the Joint Authorization Board (JAB) and Defense Information Systems Agency (DISA) Impact Level 5 (IL5) gives Oracle yet another touchdown for being the most secure cloud service provider for the US Government. The approval came in conjunction with Oracle Cloud Infrastructure's newly added services to their government regions—exclusively for the government customers—including the Oracle VMware Solution and Oracle Digital Assistant, for unlocking efficiency in all public offices of the United States without straining on budgets or allowing any trade-offs on security.
JAB, as a matter of course, is the principal governing body for Federal Risk and Management Program (FedRAMP)—a cyber security program for the procurement and use of cloud services by the U.S. government agencies—ran by several high-level executives of the US government, including the Chief Information Officer (CIO) of the Department of Defense (DoD), Department of Homeland Security (DHS), and General Services Administration (GSA).
Oracle Cloud Infrastructure for US Public Sector: Past and Future
Oracle has traditionally been the IT backbone for the US government, including the federal, state, and local agencies. With Oracle's industry-leading, enterprise-grade performance, security, and innovation, the US government stands further equipped with the modern cloud resources that address citizens' present-day needs. For instance, the latest inclusions in the Oracle Cloud Infrastructure – government regions.
Oracle Digital Assistant: It assists government departments/agencies to address citizen queries in real-time by leveraging conversational interfaces for browser-based or mobile applications, in both Oracle cloud and on-premises data centers.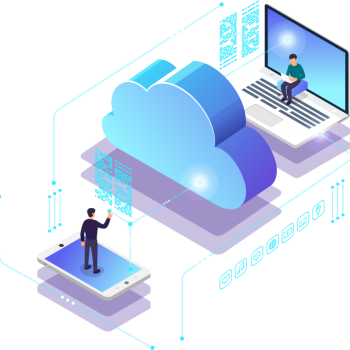 Oracle Cloud VMware Solution:  It imparts users the power to extend/migrate the existing virtualized on-premises environments to the Oracle cloud via the popular VMware tools. The solution infused in the Oracle Cloud Infrastructure delivers FedRAMP High security, predictable expenses, and the primary source of technical support while also ensuring a clearly demarcated authority over the systems, for and by the US government.
Oracle Cloud Infrastructure for US Public Sector: Products Overview
On top of the essential Oracle cloud infrastructure (OCI) services, the following also received the High security nod from JAB and DISA officials.
Oracle Cloud Functions
Notification and Events Service
API Gateway
OCI Data Transfer Services
Data Flow and Data Science Platform
Email Delivery
Cloud Shell
Oracle Cloud Marketplace
Kubernetes Engine
File Storage Service
Resource Manager for Orchestration
UX/YUM Repo
OCI Registry
Streaming Service
OCI Monitoring
Usage Reports