Why Choose Oracle Cloud
Infrastructure (OCI)?
Video logs by Satyendra Pasalapudi, Cloud IaaS/PaaS practice head at INFOLOB Solutions, representing diverse factors that make Oracle Cloud Infrastructure an unignorable choice for both public and private organizations.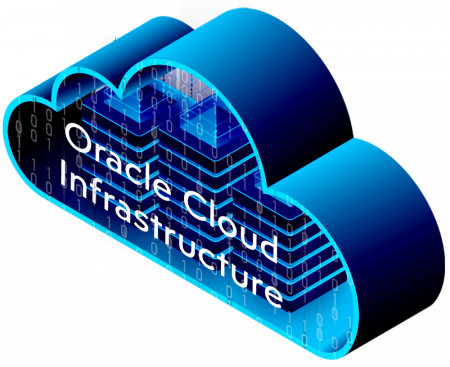 Not moving to the cloud is not an option for organizations hoping to see 2030s. Cloud will power nearly all of the world's computing needs in a decade's time — so the choice today's business leaders need to make is not why cloud — but which cloud.
Sadly, 'which cloud' is a difficult choice because there are multifarious cloud providers with a lot of technical peculiarities, value propositions, and hidden costs. It is a choice worth millions of dollars on which the future of your organization hinges. This choice will define today's business leaders as the ones who laid foundation for the next generation.
To make this choice, business leaders need information on all options. Infolob, as an Oracle Platinum Partner, is dedicated to providing business leaders all possible information and support regarding the Oracle Cloud Infrastructure (OCI). We have unparalleled Oracle technology stack expertise and offer white glove cloud assessment services. Additionally, in following, we are adding videos from Infolob's Cloud IaaS/PaaS Practice Head Mr. Satyendra Pasalapudi as he demonstrates why choose OCI, in detail.
5 Primary Benefits of
Oracle Cloud Infrastructure
Easy migration and management of critical on-premises apps
Best performance at significantly lower costs
Built-in security features
Simplified management with autonomous database services
Most complete support for hybrid cloud strategies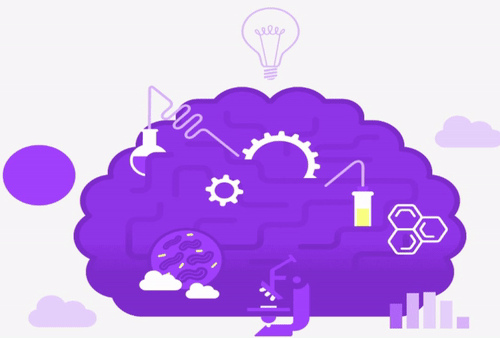 Why Oracle Cloud Video 1: Value Propositions
Basics of Cloud (IaaS, PaaS, and SaaS) and history of OCI Gen 2
Why Cloud is fast replacing on-premises deployments
OCI Gen 2 Features, Differentiators, and Offerings
Why Oracle Cloud Video 2: Cloud VMware Solution
Business benefits of virtualization as an abstraction of computer hardware resources
Overview of Oracle Cloud VMware solution (OCVS) and its use cases
Price comparison of Oracle VMware solution against AWS, Google Cloud, and Azure
Why Oracle Cloud Video 3: Cloud@Customer and Dedicated Regions
Understand business values of Oracle Cloud@Customer as an hybrid cloud deployment model
Greater security assurance of Oracle Dedication Region Cloud@Customer against public cloud
Benefits of Exadata Cloud@Customer and (Public Cloud Appliance) PCA Cloud@Customer
Why Oracle Cloud Video 4: A day in the life of Apps DBA with EBS Cloud Manager on OCI
E-Business Suite Cloud Manager for Superior performance, tooling, and support
5 years TCO for E-Business Suite on Oracle Cloud compared to AWS
Data egress cost savings and plan flexibilities of Oracle Cloud Infrastructure
Why Oracle Cloud Video 5: The Enterprise Grade Cloud
Introduction to the Gen 2 Cloud – The next-gen cloud infrastructure designed by teams at Oracle
Journey into the high-performance core of the Gen 2 Oracle Cloud designed exclusively for the enterprises
Impact of Oracle RAC, Exadata, Bare Metal running on Gen 2 Oracle Cloud
Why Oracle Cloud Video 6: Evolution of Development and Deployment
Development process – Waterfall, Agile, and DevOps
Application architecture – Monolithic, N-Tier, and Microservices
Deployment and packaging – Physical Server, Virtual Servers, and Containers
Application infrastructure – Datacenter, Hosted, and Cloud
Why Oracle Cloud Video 7: Fundamentals/Differentiators of Oracle Cloud
Endless possibilities of going cloud-driven
Oracle Cloud Gen 2 – Past, present, and future
Competitive landscape, 'Autonomous' offerings, Q&A, and more
Success Story: INFOLOB Delivers Flawless Mission-Critical Database Migration to OCI to Agro Tech
Conagra Brands is headquartered in the USA and has branches in Canada, Mexico, Middle East, and India. The latter, known as Agro Tech Foods, engaged INFOLOB to consolidate and future-proof their E-Business Suite, Siebel, and Advanced Supply Chain Planning databases with Exadata Database Service on Oracle Cloud Infrastructure. A half-year long managed services followed thereafter until their inhouse team became capable to handle the new environment. View the video on Oracle.com
CONNECT INFOLOB's DATA EXPERTS