E-Business Suite 12.1.3 is Now Eligible for Oracle Linux 8 and Red Hat Linux 8
The release of the Red Hat Enterprise (RHEL 8) and Oracle Linux 8—back in 2019—opened up numerous opportunities for enterprises looking to leverage hybrid cloud, dictated by their migration strategy. Meanwhile, they helped businesses advance operational efficiency via in-built performance/security insights, application streams, automated administration workflows, and more. However, initially, only the latest Oracle E-Business Suite (EBS) customers were entitled to these benefits. And last week, Oracle implemented it across-the-board by announcing the eligibility of EBS 12.1.3 customers to migrate to Oracle Linux 8 and RHEL 8.
Related readings by Infolob:
1. Benefits of Oracle Data Safe for Database Security
2. Oracle Support Rewards Incentivize Oracle Cloud Adoption
3. Webinar: Oracle MySQL Database Service with HeatWave on Oracle Cloud Infrastructure
The probable reason behind the delay was the complexity of migration, and nearing support expiration of the Oracle EBS 12.1 series. Regardless of these two hindrances, Oracle managed to prove that securing their customers' investments is always their top priority.
Moving over to the highlights of the newly certified Oracle EBS 12.1.3 for Linux 8 -
The default Unbreakable Enterprise Kernel (UEK) in both Red Hat and Oracle Linux now stands certified

The authorization features seamless cloning/migration of environments and platforms

Customers may still have to wait for the Rapid Install to become usable for creating new EBS 12.1 environments

Technology patches, component upgrades (JDK, Oracle Database, etc.), and EBS implementation are necessary for the successful migration of EBS 12.1.3 to Oracle Linux 8 and RHEL 8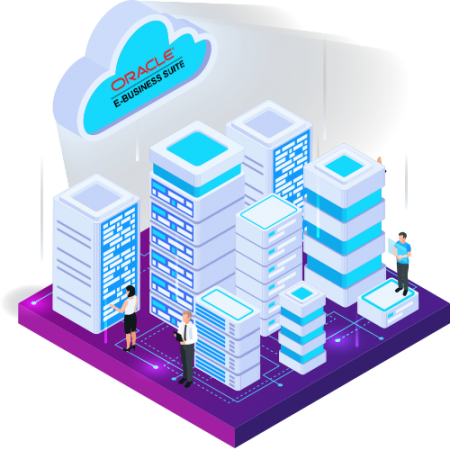 Prerequisites to take note of before moving EBS 12.1.3 to Red Hat and Oracle Linux 8 -
Extended Support for Oracle Database 11.2 and the same on PaaS Systems stand terminated since December 2020 and March 2021, respectively. Customers on this version of the database need to upgrade to supported versions for migrating their EBS to Linux 8

The EBS customers on the eligible cloud services are entitled for a grace period till December 2021, upon applying and declaring their upgrade plans

Extended Support for Oracle Database 12.1 will conclude in July 2022

Customers on the verge of support expiration for their on-premises Oracle Databases can also switch to Oracle Cloud Infrastructure for an easy way out
More information will be available on the My Oracle Support page. Interested users can meanwhile go to the EBS installation and upgrade notes page for reference.