Easing Cloud Security and Compliance Evaluation Process for Finance Companies
Beyond elasticity and scalability, high performance, predictability, open standards, data/applications portability, and governance, there is a no man's land called security and compliance that many cloud service providers (CSP) are still not the 'best in the industry' with. And, while most enterprises decently prioritize security and compliance factors while opting to move their mission-critical workloads with a specific CSP, they simply cannot match the importance the financial institutions (and other entities in highly regulated industries) are obliged to assign to it.
The Art of Choosing the Right Cloud Service Provider
For the same reason, financial institutions always have a standard policy for performing or delegating the risk assessments, however, there are several areas in particular that are required to correctly evaluate a prospective CSP and IT partner, as they will be responsible for their core infrastructure and security technologies. Hence, in other words, choosing a CSP demands a special form of scrutiny.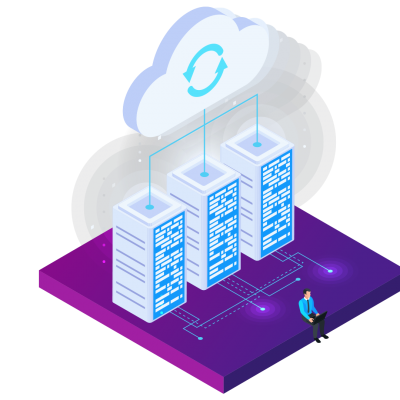 More so, because every cloud service provider is unique based on their standard offerings, support, capabilities, costs, and the combined business value they relay to a financial institution. All of which must work in cooperation with the financial institution's customer base, products, and the locations they operate in – along with the compliance requirements, and several other significant aspects.
Security and Compliance for Highly Regulated Industries: The Right CSP Checklist
Service Organization Controls Report: This report should offer financial institutions—looking to opt for the right cloud service provider—majority of the particulars on the controls, processes, and services offered by them.
Regulations Smart: The right CSP will offer an elaborate description on the methodology they use to maintain compliance with the ever-changing regulations across geographies. They must attribute regulation-smart collection, impact analysis, and industry-leading infrastructure change management practices.
Security and Compliance via Shared Responsibility Model: The right cloud service provider will publish its responsibilities in greater depth, under the applicable regulations that concern the financial institutions placed in different jurisdictions. The shared responsibility model will sufficiently underline which provisions/segments of a regulation fall under the CSP's responsibilities, and which make the financial institution accountable. Not to mention the awareness on the provisions that will require a collaborative response for compliance from both sides, should also find place in the CSP documentations.
Security and Compliance Credentials: The right cloud service provider will also provide the proof of their security and compliance capabilities via certifications, including Payment Card Industry Data Security Standard (PCI DSS), International Organization for Standardization (ISO), Service Organization Control 2 (SOC2), and others. The regulation compliance for which there are no official certifications, the right cloud service vendor will furnish compliance alignment whitepapers and related documents that delve deep into how the CSP all-embracingly address those requirements.
Transparency and Reliability: Choosing the right cloud service vendor should also involve their interrogation on the level of transparency they can afford to customers regarding the potential risks beyond compliance. These risks can comprise management/employee turnover and the depth of industry associated experience circumscribing the grades of their staff, and the CSP's track record in dealing with the financial institutions. Moreover, the right CSP for highly regulated industries will also offer:
Counsel on the reliability of their infrastructure bolstered by service level agreements (SLAs)
Demonstration of their receptivity, and
The prerogative to audit them
Other distinctive features of the right CSP: These features should comprise the cloud service provider's ability to scale the methodology leveraged to measure and manage risk, let know up to what degree the CSP is dependent on other their partners, what policies they abide by to monitor access to their network, etc. All such factors determine the ability of a cloud service provider to afford consistent and reliable services to regulated industries.
Besides, although most CSPs are indistinctive, and they sometimes do provide the information contained in this column – not all of them can pass a comprehensive assessment conducted by Infolob that conveniently reveals if a CSP affords a greater array of capabilities and services associated with security, risk, and compliance.