Oracle NetSuite Optimized with New Analytics and Automation Capabilities
The latest batch of innovations for Oracle NetSuite has recently arrived. And, the first impressions indicate a quantum leap in commerce, finance, HR, supply chain, project management, and operations capabilities of the NetSuite – which enterprises can readily leverage to uncover greater agility and business growth.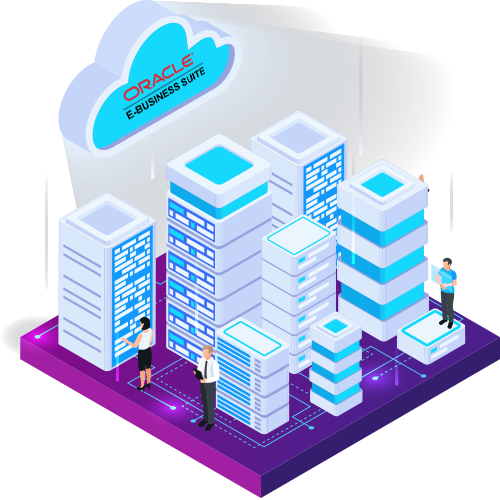 Besides, the new solution for unifying fintech into the NetSuite is capturing all the attention, bolstered by new analytics and automation tools. Let us catch a glimpse of each new functionality individually and gauge its usability vis-à-vis the hype.
Related readings by Infolob:
Starting with automation – the latest enhancement to NetSuite is largely about minimizing manual engagement and enabling timely, and reliable data converting into improved decision-making, prompt response to changing market, and ready-for-use scale.
Oracle NetSuite's 'SuiteBanking'
A new solution for orchestrating essential financial processes and achieving a bird's eye view on cash flow. By collaborating automatic accounts receivable and payable processes – SuiteBanking offers a productive approach to paying bills, delivering invoices, and receiving payments via NetSuite.
Oracle NetSuite Analytics Warehouse
Oracle NetSuite Analytics Warehouse (ONAW) is the modern-day analytics warehouse based on the renowned flagships – the Oracle Analytics Cloud (OAC) and Oracle Autonomous Data Warehouse (ADW). ONAW assists enterprises identify patterns and promptly generate insights via the NetSuite while also using third-party data to enrich and concretize decision-making and independent revenue streams.
New Customer Support Playbooks
It is an extension of the Advanced Customer Support service for Oracle NetSuite – comprising prescriptive playbooks for enabling customers fast-track return on investment. Founded upon the insights from innumerable implementations globally, the new customer support playbooks can be seamlessly harnessed to remedy operational challenges, including project profitability, revenue recognition, SCM, and quote-to-cash multi-functional processes. These Support Playbooks in Oracle NetSuite also feature compatibility with key growth milestones such as IPO preparation, acquisitions, mergers, and expansion related tasks.
Oracle NetSuite 360 Analytics Dashboard
The new 360 Dashboards for analytics offer a 're-centered' workspace that assembles rich data and operationality throughout the Oracle NetSuite – empowering enterprises to conveniently access better insights, orchestration, integration, and streamlining of day-to-day undertakings bordering cardinal business functions such as projects, customers, inventory, and cash flow.
Time to move on to the domains segment, for tracking Oracle NetSuite's (October 2021 updates) effect:
Oracle NetSuite and Commerce
The all-new smart product suggestions in SuiteCommerce harness behavioral and transactional data to shepherd added sales by empowering enterprises to customize offerings to audiences and forecast the products that may become relevant for a prospective buyer. Additionally, the updated NetSuite Connectors extend effortless collaboration with marketplaces including Walmart, Amazon, third-party logistics vendors, Shopify, etc. for letting enterprises swiftly increase channels required for business growth.
Oracle NetSuite and Human Resource
Newly orchestrated 401(k) calculation feature in SuitePeople – an HR management system that leverages customizable, rules-based formulas to assist enterprises to become more time-efficient and accurate. Besides, a new onboarding portal is introduced for managing all the onboarding-associated tasks in Oracle NetSuite – further assuring employees' quick onboarding and turning productive.
Oracle NetSuite and Financials
Moving on to the more prominent parts, i.e., financials – Oracle NetSuite now features online payment capabilities via links to secure payments pages, whereby the customers can explore and pay their bills with debit/credit card, PayPal, and others. These links can be embedded in SMS and email invoices for customer convenience. This is on top of the ease of streamlined accounting for multi-subsidiary enterprises. Users are now capable of combining the purchase requisitions generation, buying, and billing across subsidiaries.
Project Management with Oracle NetSuite
The new bill presentation templates for enterprises to shuffle through and configure project invoices in desirable format – together with the degree of information required to encourage timely payments and enhanced cash flow. Plus, the latest enhancements in project purchasing foster creation of purchase orders out of project record for easy tracking of vendor billing, purchase orders, etc. This also assists enterprises in ramping up the reliability of project accounting and greater collaboration among project and purchase management.
Oracle NetSuite and Supply Chain
Enhancements to inventory division for empowering planners to allocate inventory via gross profit/revenue and the most reliably forecasted availability per geographical locations – while also performing accounting for supply chain lead times, strategies for allocation, channel reservations and allocations for sales, etc. This assists enterprises to prioritize inventory in line with sales orders to allocate stock lucratively. And, with the Smart Count—a newly automated cycle enumeration solution—for automatic cycle count trigger dictated by events, sales, stock levels – operations stability is also ensured. By orchestrating count approvals governed under an established threshold, enterprises can also minimize the time expended counting inventory, prevent out-of-stock scenarios, and boost customer satisfaction.