Factors such as security, high maintenance cost, and obligations to scalability associated with on-premise software, such as the renowned E-Business Suite (EBS), are necessitating businesses to explore the benefits of their cloud counterparts. However, careful planning and execution to ensure a smooth transition and achievement of optimal performance, functionality, and cost outcomes should be the end targets. Also, my Business Apps Transformation team here at INFOLOB frequently note a lack of understanding amongst our customers that managing change effectively, aligning teams, and seeking expert consultation is critical during this transformative shift.
EBS Suite to Fusion Cloud: Updates, Security Concerns, and Challenges
Getting down to the specifics, implementing updates while ensuring security within the EBS Suite poses significant challenges for businesses that do not always make sense to everybody in the organization. They fail to understand that in an on-premise environment, hardware refreshes and software updates are also necessary but can be significantly more daunting, and costly, and can result in system downtime. Still, many organizations defer these updates, risking vulnerability and prolonged issue resolution. Similarly, maintaining security through regular updates becomes expensive and necessary that not every leader is able to easily figure out other than a CIO.
4 Baseline Advantages of Migrating to Fusion Cloud
Cost Containment: Migration to Fusion Cloud is proven to reduce the TCO by 1/3rd compared to on-premises deployments. It achieves this by minimizing capital expenses, efficient maintenance of data centers, eliminating of server hardware, and leveraging cloud flexibility. The "pay-as-you-go" usage model enhances financial benefits. Meanwhile, organizations can bring existing Oracle licenses to Oracle Cloud Infrastructure, leveraging previous investments and adding substantial value.
Supercloud Performance: Fusion Cloud offers a remarkable 1/3rd increase in performance and delivers 2-10 times faster reporting capabilities. Oracle Cloud Infrastructure provides superior computing power, storage, networking, and managed database instances, ensuring high-performance outcomes. It is the only platform where Oracle Database can be utilized with Oracle RAC or Oracle Database Exadata Cloud Service, offering robust configurations.
Straightened Management: Oracle provides specialized tooling and automation to streamline deployment, migration, upgrades, and maintenance processes, saving time and reducing risks. Implementations can be completed within weeks rather than months, significantly shortening the timeline.
User-Friendly Experience: Fusion Cloud offers an intuitive cloud-based interface with navigable dashboards that facilitate efficient troubleshooting. Unlike EBS, there is no need to execute multiple queries for real-time data analysis. The platform is equipped with Guided Business Processes, simplifying and expediting work completion for improved operational efficiency.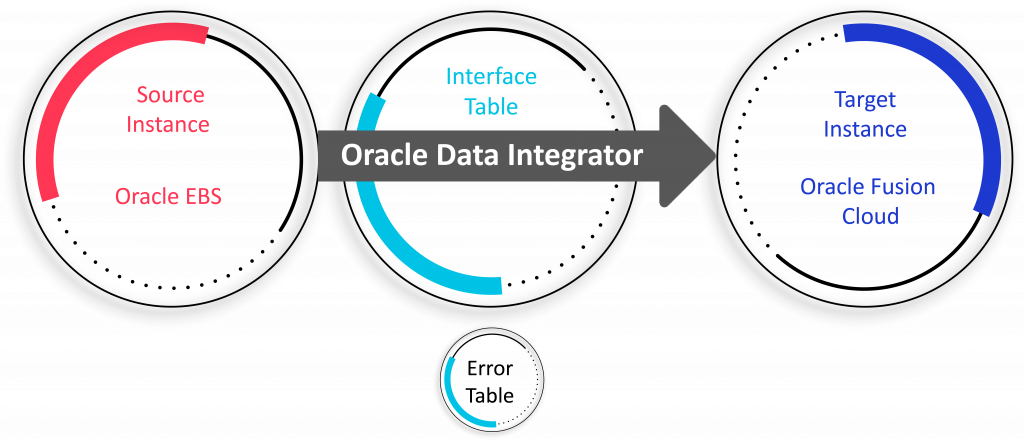 Reporting in Oracle Fusion Cloud Changes The Game
Oracle Fusion Cloud provides robust reporting tools for different user requirements:
These reporting capabilities enable organizations to gather critical insights and enhance decision-making within Oracle Fusion Cloud. It is a never-before ease and satisfaction that could never be achieved without the consideration we just talked of, and without CIOs making the due efforts on its demystification for other leaders.
Fusion Architecture: Close Up
Oracle Fusion applications are built on the robust Oracle Fusion Middleware technology, encompassing components like identity management, SOA, BI, ODI, BPM, and WebLogic communication. This architecture enables seamless integration with the database through the WebLogic server. Fusion adopts a service-oriented architecture (SOA) that leverages orchestration technology to assemble diverse services, offering comprehensive functionality. This modern approach differs from the Oracle application architecture in EBS, which centered around forms and a database-centric approach.
Oracle E-Business Suite to Fusion Cloud: Quick Handbook
Chapter 1 – Considerations Before Migration
Chapter 2 – Migratable Data
Chapter 3 – Non-Migratable Data
Chapter 4 – Deployment Options
Chapter 5 – Role of An Implementation Partner like INFOLOB in Migration