Why Use Oracle Dedicated Region Cloud@Customer?
With public cloud deployment within the enterprise firewalls gaining momentum, the paradigm for business transformation is also set to undergo a significant change. And, not very surprisingly, the Oracle Dedicated Region Cloud@Customer is vastly contributing to the trend, with recently Deutsche Bank and the Australian Data Centres (ADC) opting in for the cutting-edge, future-ready line of cloud infrastructure and services by Oracle.
However, the reasons for Cloud-at-Customer's outright success are not only the unrestricted supply of performance, scalability, security, and the pricing model of the original Oracle Cloud Infrastructure (OCI), delivered into the enterprise data centers for dedicated use. They are rather a lot more.
Note: In March 2021, Infolob became the first member of Oracle Partner Network (OPN) to successfully deliver Exadata Cloud@Customer deal for Oracle. Also explore: Infolob Exadata Managed Services.
Oracle Dedicated Region Cloud@Customer Meets Customer Expectations Beyond Performance, Scalability, and Cost
The most popular expectation from a public cloud deployed on premises is the control and customization of the private cloud. To be more precise, let us present you with the following scenarios:
Just as enterprises often run workloads directly on their private bare metal servers for performance and compatibility needs, they would also prefer the same option to remain open when considering on-premises deployment of the public cloud.
Similarly, most customers run VMware in their on-premises data centers and do not approve the portfolio of risks that accompanies migration to the cloud. Or perhaps, they are so much used to the control of the operation and management of their native environment that anything outside the enterprise firewall is a dead end.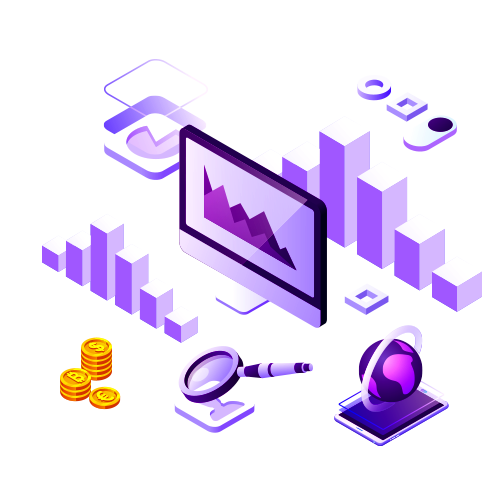 In other words, enterprises do strive to move their workloads to the public cloud, however, they prefer if it can be done without having them to:  
Rearchitect their mission-critical applications
Alter familiar software / IT workflows
Compromise physical and network security
Give up all the controls
Tolerate any adulteration into their operations
Lose data sovereignty and the low-latency factor, and more.
And Oracle Dedicated Region Cloud@Customer is specifically built to offer enterprises these advantages, on top of the industry-leading public cloud offerings.
Oracle Dedicated Region Cloud@Customer for non-virtualized Workloads
Enterprises can run their workloads without the need for a hypervisor as Oracle Dedicated Region Cloud@Customer extends dedicated server hardware, including the bare metal shapes for workloads that are solely compatible in non-virtualized environments. By eliminating the overhead for virtualization, Cloud-at-Customer helps enterprises' custom and traditional workloads to clock the high levels of performance beyond their previous setups. Unlike the other on-premises public cloud vendors that can mount agents and additional software on the hardware, Oracle Dedicated Region Cloud@Customer places absolutely no software on the bare metal shapes. Consequently, the non-virtualized workloads receive a boost as they are running in an environment that affords reliability in response to application calls. Enterprises can run massive non-virtualized workloads on Oracle Dedicated Region Cloud@Customer with bare metal shapes of up to 128 cores, 2 TB of memory, and 1 PB of storage.
Enterprises can also run their non-virtualized workloads on a long list of operating systems compatible on Oracle Dedicated Region Cloud@Customer's bare metal instances, including the Microsoft Windows Server, Ubuntu, Oracle Linux, CentOS, etc. Oracle Autonomous Linux is a publicly available, autonomous operating environment that minimizes the complexity for delivering improved cost savings, availability, performance, and security. Enterprises may also create disk images from Oracle and partners for running Oracle workloads as well as custom/third-party enterprise applications. Besides, they may also take their personal operating systems and hypervisors to execute on Oracle Dedicated Region Cloud@Customer. This simply trounces AWS Outposts as a viable option for customers with non-virtualized workloads as it does not offer bare metal shapes to begin with.
Oracle Dedicated Region Cloud@Customer for VMware Workloads
A majority of enterprises feature VMware implementations in their data centers and affording risks while migrating to cloud is a non-negotiable subject for them. In such cases, Oracle Cloud VMware Solution extends a fully customer-managed VMware environment on the Oracle Dedicated Region Cloud@Customer. The term 'customer-managed' means the original enterprise VMware implementation on the Oracle's cloud hardware is managed by enterprise's existing, in-house VMware talent.
Moreover, unlike in the case of managed services, Oracle does not push automation in customer-managed VMware environment for avoiding their investments in talent, tools, and experience to go obsolete – a.k.a. a complete transfer of skills. This translates to zero risks in the migration of the custom enterprise VMware estates, however, this also calls for enterprise' effort to closely maintain the operation/management of their native environment. Also, Oracle Cloud VMware Solution on the Oracle Dedicated Region Cloud@Customer has the shortest learning curve.
Enterprise Control on the Dedicated Region Cloud@Customer and Other Providers [for VMware]
Enterprises may edit vSAN cluster settings, browse, upload, or delete files to/from the datastore on the Oracle Cloud@Customer as they do on their legacy hardware VMware implementation. Further, they may also defer software upgrades to rescue databases certified on the older versions of VMware – which firstly requires thorough testing for compatibility with existing software and configurations.
Managed VMware services on the other on-premises public clouds remove these privileges from the enterprises' list of controls. Meaning, they must always run the VMware version chosen by the cloud service provider (CSP) without having any say. In short, the cloud service provider alone exercises control over the software version, deferment, and time.
With the managed VMware services by other CSPs, an enterprise's access to ESXi host also stands curtailed. They neither can access nor configure clusters/hosts and management VMs. Whereas, on the Oracle Dedicated Region Cloud@Customer, enterprises exercise full root admittance to the ESXi hosts. Updates on the version are also pushed according to the timeline specified by the customer enterprise. Hence, enterprises that are running a specific version of ESXi behind their firewall can equal it with the version running in Cloud@Customer as forced upgrades are no more a way to go.
To sum up, enterprises often own a unique portfolio of applications, and only by giving them the full control of their environment can a public cloud deployed on premises serve its true purpose, on top of affording enterprises the most seamless VMware and bare metal workload migration experience.