Oracle Autonomous Data Warehouse (a.k.a. Oracle ADW) delivers:
ROI on your existing applications and data platforms
Flexible data ingestion and analysis of a long array of data types
Data security via advanced intrusion detection and encryption
Future-proofing of all your investments with advanced analytics and machine learning implementations, and
90% lesser effort and cost of administration than any other data warehouse
Oracle ADW facilitates all these data management options that are exactly what a business needs today to drive away the stagnation surrounding their growth led by the Covid-19. However, the pandemic is not about the slower growth rates alone. What Covid-19 also signifies is the neutralizing effects of technology on such disruptions. Besides, the benchmark for a data-driven business is significantly raised in the last 18 months, and it is time enterprises make the right decisions regarding their 'single source of truth' before data itself can pave the rest of the path for them.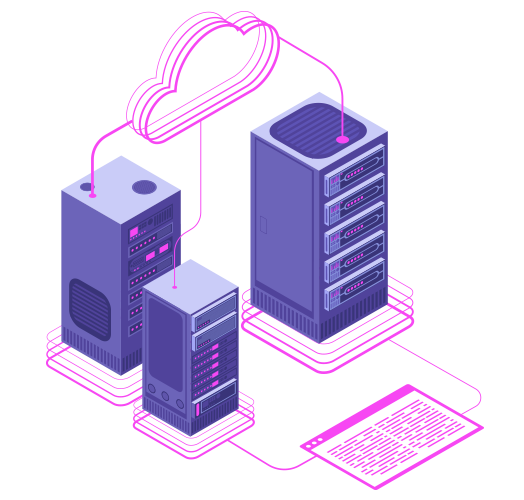 What is Oracle Autonomous Data Warehouse?
Oracle ADW is a cloud data warehouse service that removes all the hurdles in leveraging a data warehouse, safeguarding data, and producing data-driven applications. It orchestrates provisioning/scaling, configuring, protecting, fine-tuning, and backing up of the data warehouse. It combines tools for self-sufficient data loading, data transformation, corporate model, insight, and architected-in converged database features that foster effortless queries across a variety of data types and machine learning analysis – deliverable in both the Oracle public cloud and via Oracle Cloud@Customer behind customers' firewall.
The Advantages of Oracle Autonomous Data Warehouse
Auto-Pilot Warehouse Management
Oracle Autonomous Data Warehouse frees enterprises of nearly all the pointless, administrative labor by simply orchestrating the general tasks like backup, patching, and configuring. Also, it constantly automatizes performance tuning and scaling with absolutely zero downtime and administrator's intervention. This significantly cuts administration duties by up to 90% while empowering business teams to operate without support from IT teams every step of the way.
Productivity Boost via Advanced Data Tools and Analytics
Autonomous Data Warehouse is the pioneering solution that harnesses a converged database, extending in-built support for the multi-model data and multiple workloads. It comprises self-sufficient tools to enhance the productivity of data scientists, analysts, and developers.
Availability of Oracle Autonomous Data Warehouse
The Oracle ADW is available under the three deployment options.
Shared: Complete range of benefits of Autonomous Data Warehouse at a lower price.
Dedicated: With strict customer isolation, enhanced predictability, and enterprise control over the autonomous policies.
Oracle Dedicated Region Cloud@Customer: Autonomous Data Warehouse on Exadata delivered in the enterprise data centers for data sovereignty and security requirements.
Industry-Leading Data Security
Autonomous Data Warehouse automatically encodes data during storage and flight, safeguards regulated data, implements the necessary security patches, and enforces threat identification capabilities. Moreover, enterprises can readily utilize Oracle Data Safe for conducting configuration and user analysis, sensitive data discovery and masking, and activity auditing for over-arching security of enterprise data, both internally and externally.
More Features on Oracle Autonomous Data Warehouse
Apart from what we already know from the advantages, Oracle ADW offers:
Non-Stop High Performance
It constantly tracks all the dimensions of system performance, making tunings in the required areas instantly and automatically to ensure a 24/7 steady high performance amid the growing workloads, data and query types, and the volume of users.
Self-Sufficient Data Management Tools
Oracle ADW offers a simplified environment for data loading and dissemination for a splendidly enhanced team collaboration. Data and business analysts can readily load and transform data with simple drag-and-drop actions, build business models, swiftly discover anomalies and less-visible patterns, fathom the data dependencies and the effects and radius of change.
Machine Learning Made Widespread
Enterprises can create and run machine learning models in Oracle Autonomous Data Warehouse utilizing the optimized and scalable in-database algorithms. Oracle Machine Learning catalyzes the structuring of machine learning models for data scientists by removing the requirement for migrating data to external machine learning systems.
Data Relationship Discovery and Oracle Graph Studio
Graph databases facilitate the management, representation, and interaction with complex relationships in enterprise data. Graph models empower enterprises to implement pattern recognition, cataloging, and statistical analysis – translating into increasingly efficient analysis against the massive volumes and variety of data.
Oracle Autonomous Data Warehouse although has numerous graph capabilities for analysis and visualization, Oracle has also recently announced the Graph Studio—a dedicated managed platform and a self-service graph database, data analytics, and management environment for market-leading analysis and visualization of graph models—that renders the Oracle ADW complete in all aspects.
From Geospatial and Demographic Perspective
The spatial features in the Oracle Autonomous Data Warehouse support all types of spatial applications, workloads, and datasets such as the most demanding, extensive location intelligence and geospatial applications.